Do you know what I like to do for fun?
Have you ever wondered what the price of STEEM would have to be in order for your current stake to be worth, oh, a cool $1 million? I live in the United States so I operate in USD. You, however, can take the fiat of your choice.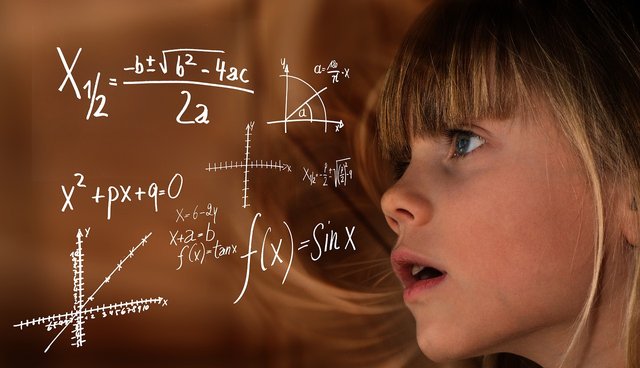 Image Source—Pixabay
The next thing I do is create a very simple equation on a spreadsheet. I take $1,000,000 and divide it by my stake, which currently sits at 5,687.266, all currently vested in STEEM Power (SP).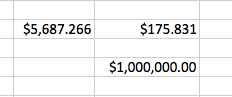 So it comes out looking like this.
Now, as I look at the current price of STEEM, it sits at $0.3155 USD. A far cry from $175.831. In fact, even at its highest to date, STEEM has only reached above $7 at the beginning of the year. Knowing all that, how could seeing STEEM would have to be worth over $175 possibly mean anything to me, let alone, be something I actually find fun to calculate?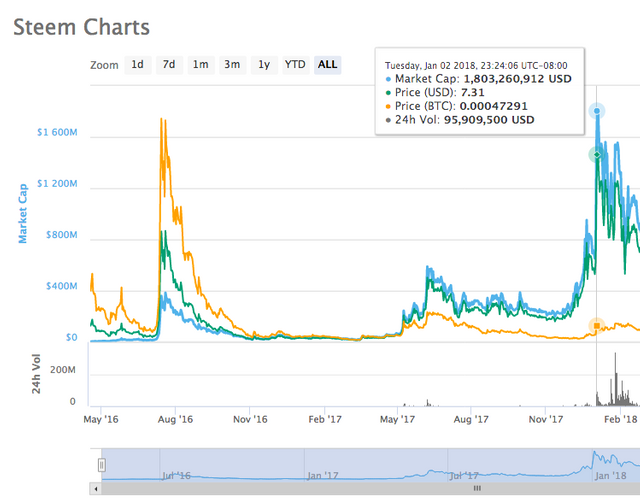 Image source—Coin Market Cap: STEEM
Well, look at this: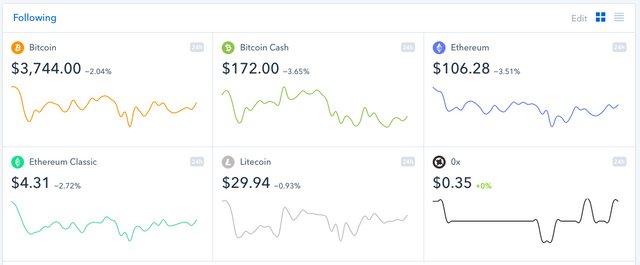 Images source—Coinbase
Oh, sure, show you more depressing numbers, right? I keep seeing people asking or stating if Bitcoin is dead. Yet, even after major losses since the beginning of the year, a Bitcoin is still worth over $3,700 USD. Even with the downturn and coming through a rather divisive fork, Bitcoin Cash (ABC) is $172 USD, roughly where I would need STEEM to be. Ethereum is at $106.28, and so on.
I don't know if Bitcoin along with most other alt coins, including STEEM, will drop further. Perhaps they will. However, looking at these numbers for the top coins now, and understanding that their functionality beyond buying and trading at present is very limited compared to what STEEM and newer blockchains can and will do, is it really that much of a stretch to see STEEM, some day, at $175-plus?
For me, the answer is no. It's not that hard.
At the same time, I plan to keep growing my stake. If STEEM happens to fall below $0.25 USD, then I will consider buying more, especially if it drops to $0.10 USD. Otherwise, I'm going to try to build my stake through some form of posting, commenting and curating on a few different dApps available for use on the STEEM platform.
Oh, look. Some curation rewards came in, and now I'm up to 5,687.448.

Okay, so the amount STEEM needs to be didn't change that much this time around. It's still fun.

About This Post
DISCLAIMER: I can't possibly tell you whether you should invest in STEEM. I am not a financial professional. I'd advise, however, against any investing money you're not prepared to lose. Losing money, unfortunately, can be a part of investing. You figure out if you're comfortable or not, you decide what you can and can't do, because you're the one who has to live with and be happy with the consequences.