Today, I have revamped SteemData Charts.
Here are some new additions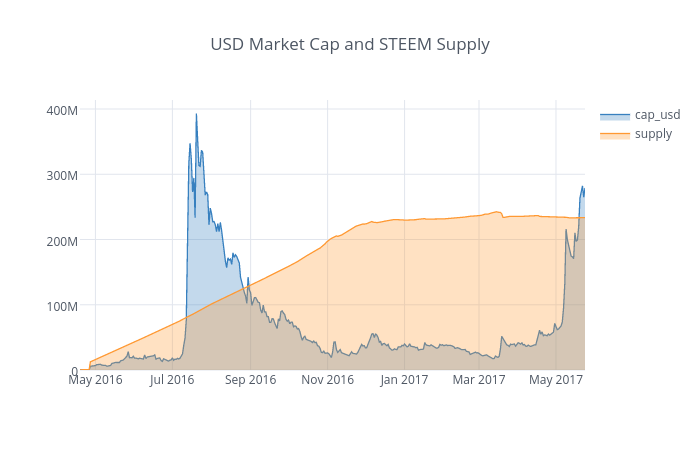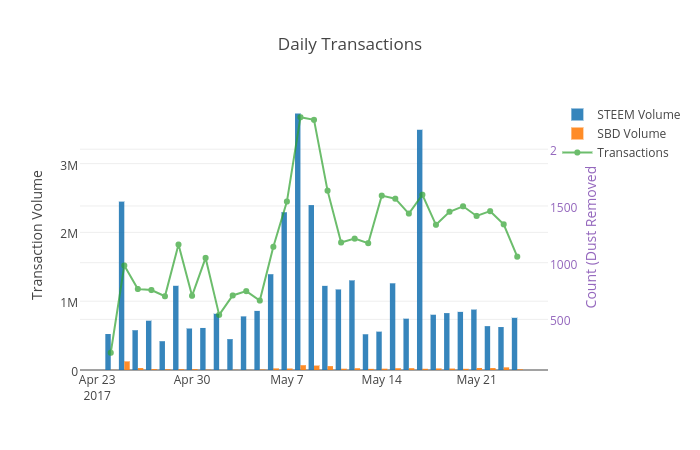 Content & Engagement Growth
The new post creation is up from 1k - 2k posts a day, to whopping 6,000 posts a day.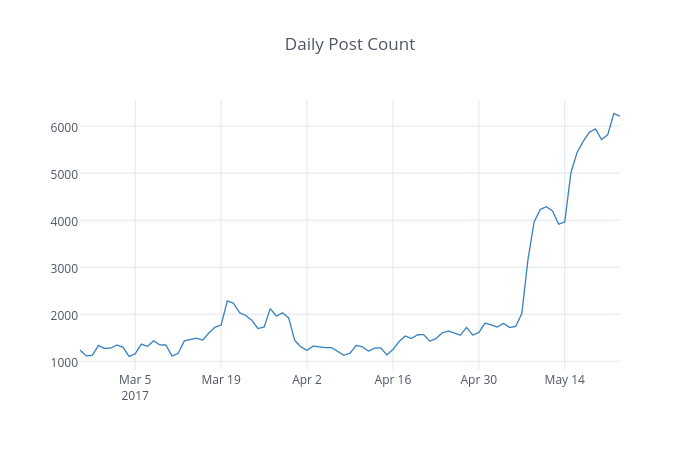 Community engagement via comments is rising fast as well.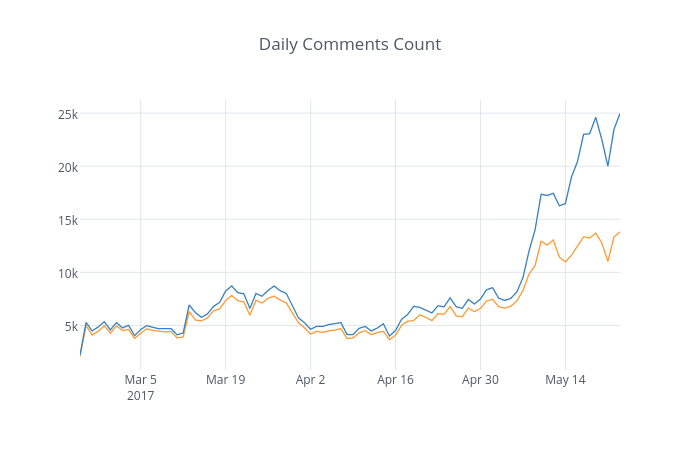 The most popular STEEM app is still steemit.com, with 100,000 new top level posts for the past 30 days.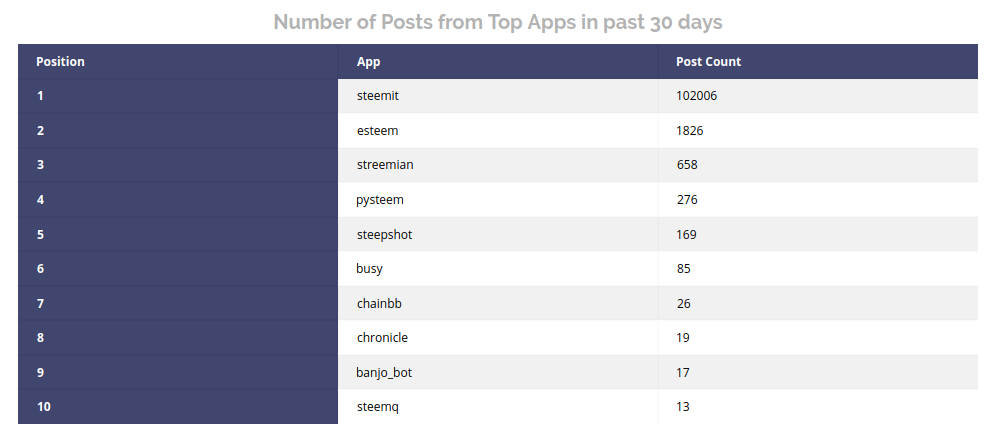 ---
Too interact with all of the charts, and stay up to date, please visit SteemData.com
If you have an idea for a chart you'd like to see, please feel free to request it in the comments.