SteemPress now available in the WordPress.org plugin store! - Introducing V1.0
It's been 2 weeks since @howo introduced the beta version of SteemPress and the and the response we got was absolutely tremendous! From people providing great suggestions or contacting us because they would like to make use of the service themselves. I would therefore like to begin by thanking everyone who helped make our post visible and also to everyone who has provided unique and valuable comments!
In the week following the post, we have worked hard to add the new features promised in the beta launch. In fact:
We're now on the WordPress Plugin-store!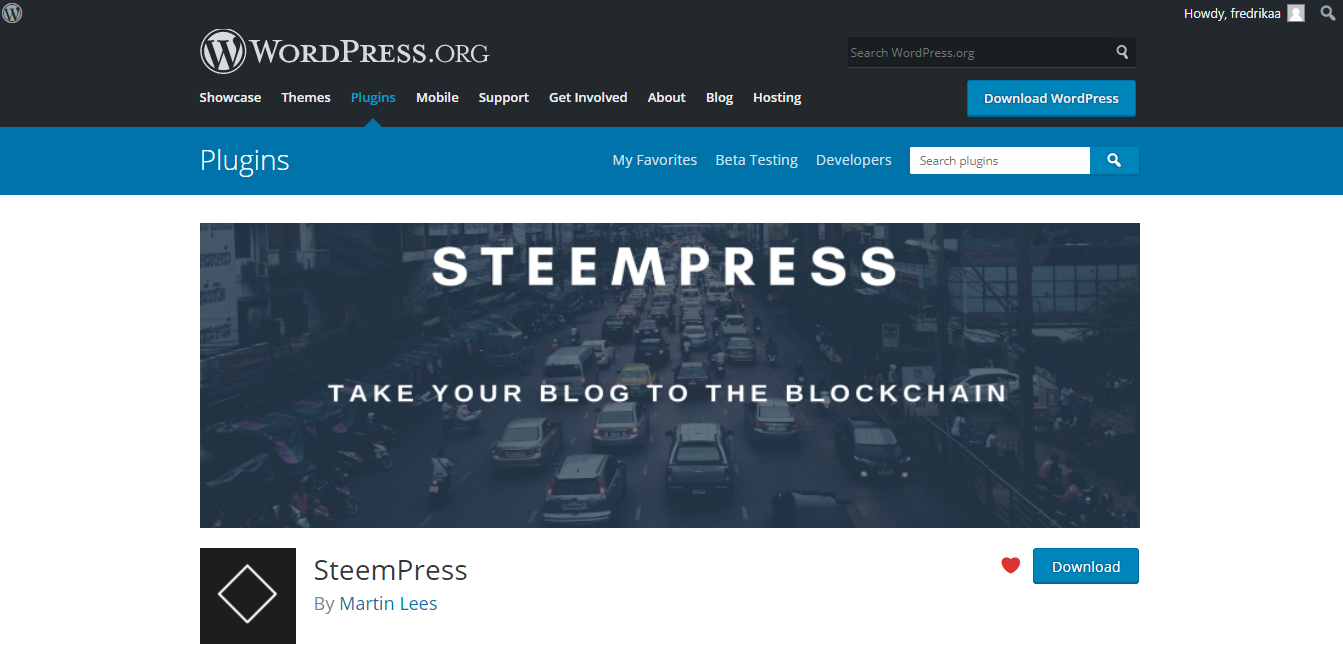 SteemPress V1.0 can now be found in the plugin store on WordPress!
https://wordpress.org/plugins/steempress/
Following our application to feature among the many WordPress plug-ins available at Wordpress.org, we were approved only days after our beta launch. This certainly went quicker than anticipated and we are positively surprised to find ourselves way ahead of schedule.
We're also happy to see that the plug-in has been discovered by a handful of users despite the fact that this is our first public announcement that SteemPress is available on the plugin store. Currently, we're at above a hundred downloads and over 30 active users at the moment. I hope we can grow these numbers as we begin marketing the tool to bloggers and WordPress users everywhere!
New features in V1.0 includes:
Option to auto-upvote your post
Option to set rewards as either 100% STEEM Power or 50/50 split SP/SBD
Option to add a link to the original WordPress article at the bottom of the post made on STEEM
Ability to choose up to 5 tags to be used on STEEM from the WordPress menu
A connection and username/posting key tester in the settings page so you can see if something is wrong with the server or your configuration that prohibits posting
Next goals going forward
We have plenty of ideas for new features we want to add to SteemPress and also how we want to take all the benefits of the STEEM blockchain anywhere that people write and engage in productive conversations. At the moment, it is more a matter of priorities as to what gets done first.
Currently, we're working to add:
an option to post existing articles on their own blogs.
a filter customization options to allow the user to post only articles containing certain keywords in the title.
time options to let the user post to STEEM after a selected time.
a database for published posts with the aim to understand which tags people use, how well they do, if they are users with existing followers or not, etc.
to start marketing SteemPress in blogging and Wordpress-related Facebook groups, forums, discussion boards, etc.
Beneficiaries rewards
Like most other apps on STEEM, including esteem, dtube, dsound, dmania, utopian and zappl to name a few, we intend to use benefactor rewards to help run SteemPress. The benefactor rewards is currently set to 10%. In comparison, Dtube and Utopian both take 25% benefactor rewards while Zappl takes 15%.
It is worth noting that the benefactor(s) only receive a part of the Steem Power reward from the post, leaving the SBD rewards untouched. Assuming the post is set as 50/50 split SBD/SP and that 25% of the total rewards go to the curators, the 10% benefactor rewards only affects 37.5% of the total rewards. With SBDs also trading above its peg, the percentage of the USD rewards is also significantly lower.
Howo and I are determined to do our best to keep this percentage low in order to incentivise more use. Discussions on the use of benefactor rewards, what rates they should be, or how we can make it more attractive to use SteemPress are of course welcomed in the comments.
Final notes
Again, I would like to thank everyone who contributes to the project with ideas, suggestions, feedback and support! A special thanks to our most active early testers: @numecoin, @error404fr, @markerhack, @nickdavison, @jgr33nwood, @anekdotes, @projectcamelot, you guys are awesome!
And for all the rest, I look forward to reading your comments!
Take care and SteemPress on!
Link to the plug-in: https://wordpress.org/plugins/steempress/