---
Hey guys,
With STEEM continuing to go down below the $1 USD mark, the SBD peg becomes even more important for STEEM holders.
Take a look at the way price has continued to respect the peg, fluctuating within a 10c range surrounding the peg level:
SBD/USD 4 Hourly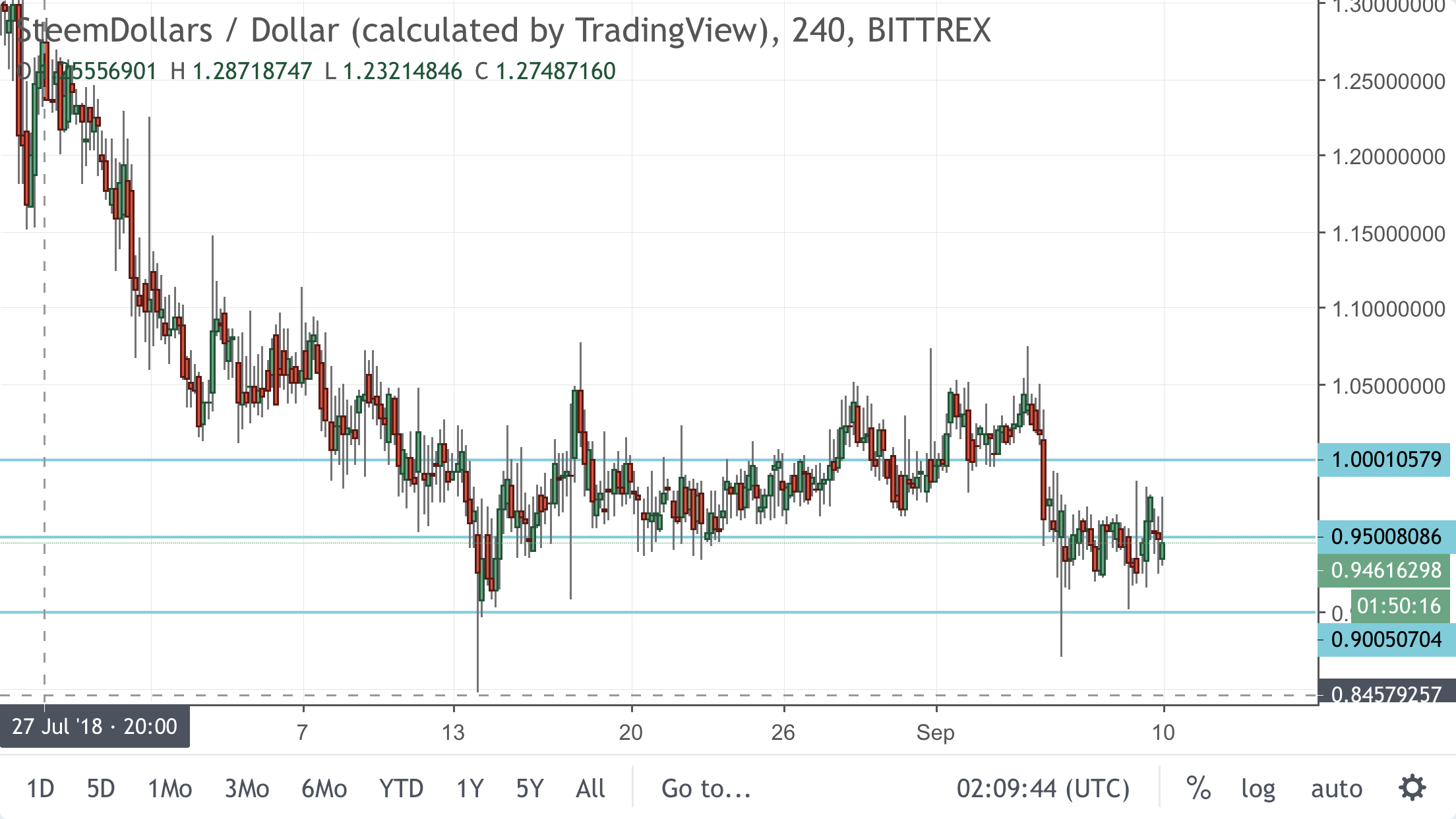 This opens up a trading opportunity where we can potentially play from the bottom to top of the range.
I like this play because your downside risk is limited due to the coin's code, but your upside is still open to the insane pumps that we saw last year.
Peace ✌🏻.
---
Forex and Crypto Market Musings.

Twitter: @forexbrokr
Instagram: @forexbrokr