Is it Steem or is it Steemit? What is SBD? Why do my rewards keep going down after I post? How much should I vote each day? Are voting bots the curse of Steem? What's the difference between Steemit, Busy.org and Steempeak.com? How long should I wait before I vote? I would like to answer these questions and more in this post!
Sometimes I forget that there isn't a rulebook that explains Steem in a way that people without a math or computing degree can understand. If you try to read a white-paper you are likely to end up more confused, and there aren't that many posts floating around that I have seen that explain things for total newbies. So here is the least you need to know!
I've been using this platform for about a year and a half now and have learned a LOT about how it all works. I don't know it all, not by a long shot, but I know enough to be able to explain a few things to you that you likely didn't know, and are pretty important if you don't want to come unstuck!
So, I hope this post will be useful to you and shed some light on the most common questions and misconceptions about Steem! I will also try to keep each point VERY brief so that you get the least you need to know with minimal math and technical terms! So, strap in, grab that coffee or herbal tea and let's go!
Steem or Steemit?
Steem is the cryptocurrency or coin that is tradable on exchanges. Its value goes up and down just like any other coin such as Bitcoin or a traditional stock or currency that you may trade, according to market supply and demand.
Steem is produced at a predetermined rate, called delegated proof of stake,. That makes Steem the most efficient way of producing coins, as opposed to mining which takes HUGE amounts of power and a very large number of computers. Both systems produce coins out of thin air, but Steem does this in a more controlled and predetermined manner and is partly why we can say it is an environmentally friendly cryptocurrency!
Once Steem is manifested it gets distributed to various accounts and witnesses, with the majority going to a reward pool. When Steem started the only interface that used it was Steemit.com. Steemit was designed as a way to test the entire concept of using cryptocurrency to reward people for blogging or posting. It is a proof of concept that the system can work within the framework of posting commenting, upvoting, and sharing the reward pool.
So Steemit is a front end website that is different from normal websites in that all the data, posts, comments, wallets, etc. are held on many computers by our witnesses around the world. The steemit.com website interfaces with the Steem block-chain using many layers of code and systems that keep everything unified and functional. It is protected and decentralised due to the whole block-chain being copied across many computers.
That is why Steem is unusual because we can have any number of websites, like busy.org and steampeak.com that also interact with the same block-chain data, but with a different appearance. I can't think of any other system that lets you log in with your user-name and password on multiple different sites! That is a part of the beauty of a decentralised system.. as anyone can come along and make a new system that is even better or has a different interface and functions.
This redundancy also means that Steem is much less easy to hack or take down! If someone tries to overload the Steemit.com website it may take that server down, but it doesn't have any effect of the actual block-chain systems which are safely hidden behind the scenes. Therefore if Steemit.com goes down we can still use other websites such as busy.org and keep on posting! We have all seen this happen over the last year, and it is a very important feature of the robustness of this model. We can't be taken down or silenced, at least not for long!
Where do Dapps like Dtube fit in?
Nowadays things have really moved along, and we not only have multiple blogging sites but we also have various Dapps such as d.tube, fundition, Steem monsters etc, that also interface with the Steem block-chain, but with totally different functionality.
Steem was made to encourage this and allows us to do pretty much anything we want whilst still using the very same systems that keep everything working under one Steem backed currency. This idea is what makes Steem SO powerful and gives it unbelievable potential in the long term. It can be used to power any kind of system that rewards its users for engaging. You may have heard of SMTs which are another layer on top of this, and basically let you use this whole system with your own coins,. but that gets very technical and is something for a different post!
Why Do my rewards seem to go down after I have already been up-voted?
Well, your rewards can actually go up as well as down for 7 days after you post or comment. Most people only notice when they go down so that is the most common question! The simple reason is that your rewards are directly connected to the price of Steem.. with a three-day lag .. and so if the price of Steem goes down after you post it is reflected in the rewards. After 7 days you are paid out and then it never changes, although the value of your rewards does based on the price of Steem.
How long should I wait to vote?
To keep a complex answer as simple as I can.. Don't vote on anything within 15 minutes of it being posted or else all those rewards go right back to the reward pool and the person you intended to give your vote to doesn't get anything. It is best to wait from 15 minutes to half an hour before up-voting to be sure that you give the most, and receive the most curation rewards?
Curation rewards are your prize for up-voting and discovering new content. The rewards of every post are divided with about 75% going to the author, and the remaining 25% is split among everyone who voted. Those who voted with the most Steem Power get the most rewards!
What is Steem Power and how much can I vote each day?
If you hold Steem you need to Power UP to be able to use it within the Steemit, Busy or Dapp ecosystem. Powering up means that you can't transfer it or sell it unless you power down. Its like buying shares (VESTS) in a company. When you power up you are making a commitment to Steem. Powering down happens over 13 weeks and means that the price of Steem is somewhat stabilised as we cant suddenly all cash-out! There is plenty of incentive to do this since it's only when you power up that your up-votes have value and then get rewards. The more you power up the more you can give and receive.
Obviously Steem has to limit voting as there is a limited reward pool and so if we all voted all day long then even a Whale vote would soon be worth very little. Therefore every vote (given at 100%) reduces your Steem Power by roughly 5%, and each time that happens your vote is worth about 5% less. Luckily this recharges all by itself, and so to keep it from going too low you should up-vote around 6 times a day at 100%. You can keep an eye on your Voting power using steemworld.com, and some sites like steempeak.com show you this information within the website.
What is the difference between Steem & SBD
You've probably heard stories of people who bought a pizza with 1000 bitcoins! That is a painful thing if you were one of those people. Steem is special and was designed to allow a MASSIVE amount of transactions, at lightning speed, far superior to Bitcoin and just about any other cryptocurrency. It also has NO transaction fees! That gives Steem incredible potential as a currency for people to use. The thing is that people may not want to spend their Steem in case the price goes up! Therefore your rewards are usually given 50% as SBD and 50% as Steem Power.
The price of SBD is not supposed to go up, I say supposed because it has gone wild this year rising to around $8 at one point! Today it is back to it's PEG, which means that it stays at around $1SBD: $1USD. This means that those receiving rewards in SBD are much more likely to spend them since their value is stable and you won't worry about missing out on it being worth a lot more in future.. at least in theory!
What is delegation and are Voting bots really evil?
When Steemit started out there was always an option to delegate to anyone we liked. This meant that we could LOAN our Steem power to others so that they can use our Steem Power to upvote others. There are many people who have done this. It used to be a very altruistic thing to do because straight up old skool delegation gives no rewards at ALL to the delegator. It was a way for someone who really didn't have time to read and curate to let someone else do it for them.
What has happened these days is that people have found a way to monetize this so that if you DO delegate to a voting bot you will receive rewards every day! Anyone can then bid and vote using a voting bot and receive guaranteed up-votes using the bots Steem Power (usually delegated to the bot).
There are MANY people using Steem who think this goes against the main concept of the system, and see it as a real failure. I personally think it has been a necessary step in the evolution of the platform.
My reasoning is that most people who invest in Steem Power really don't have the time to read and curate hundreds of posts every day. It is HARD WORK and not even feasible. Just delegating to people (not bots) is a beautiful thing to do and there are a few angels like @jamesc who do this.. but very few people are going to want to give their Steem power to others and let them take all the profits.
So voting bots have evolved and now investors are incentified to buy and power up Steem which is delegated to voting bots. These bots send Steem and SBD back to the delegator every day, whilst the voting bot owner takes their share of the rewards.
I do think this has become very unbalanced and that is a shame. Very few people manually curate every day, and the rewards for delegating to bots far exceed what you can make just from manual voting and getting curation rewards. There is not much incentive to manually curate these days, at least not right now. I think once we see more Dapps and SMT's happen this will change as Whales put their Steem Power into the hands of amazing new websites, Fundition.io and d.tube are prime examples!
What's that number in brackets after everyone name?
Its nothing, it means nothing ignore it! lol
Well., it actually is your theoretical reputation. You are born with a reputation of 25 and every up-vote you get increases this. If you are flagged or down-voted it can also go down.
The maximum reputation you can have is around 80, although there are a few Whales who have managed to self vote themselves all the way up to 85! The higher your reputation the harder it is to increase it further, around 10x harder for every 10 points you get. So its EASY to move from 25 to 35, 10x harder to get from 35 to 45 and so on. Once you get to 60 it can be a very slow process to get even one point!
I have said it is your theoretical reputation because of the advent of voting bots. Since we can now basically buy a good reputation score by the excessive use of voting bots that score doesn't really mean much in many cases. Nevertheless, it does give you a sense of things and most people with a reputation score of above 60 are pretty decent people!
I just realised that this post is getting pretty long but I'm only just getting started! So I think i had better split this up into several posts! If you found this useful PLEASE comment so i know to keep going, and PLEASE re-steem it so we can all learn a bit more about this incredible platform that is leading the way to totally new paradigm in this world!
I love Steem and especially the wonderful people I have gotten to know whilst using it. It is an incredibly diverse global community that IS working because we are still here ... and it has only just started! 2019 is set to be the year for Steem because of the advent of new SMT technologies. With the price of Steem being so low today, there was never a better time to invest and get some Steem Power!
As we say, Steem on Folks!
If you have any questions you want answered please let me know in the comments and I will answer them next time!



The 8 Pillars of @TribeSteemUp
Supporting People Who Help
Make The World A Better Place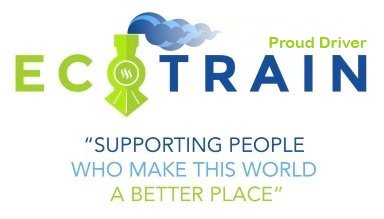 Discover amazing people in the ecoTrain magazine at @ecoTrain