Let's get STEEM listed on Netcoins
VOTING BEGINS OCTOBER 13th, 12:00 AM PST
VOTING CLOSES OCTOBER 20th, 11:59 PM PST
STEEM is currently in 3rd place, with 4 days to go. You can vote once per 24h, so do it every day until the contest closes.
Simple steps to vote
Scroll down until you see the STEEM candidacy

Enter your email address and click the VOTE button
Click on Send confirmation Email
Check your email inbox and confirm your vote
Vote AGAIN in 24hrs!
As an inspiration from @acidyo's post, take a screenshot of your vote (like the one below), put it in a comment to this post and I'll upvote it. Your vote number must be higher than mine (2566).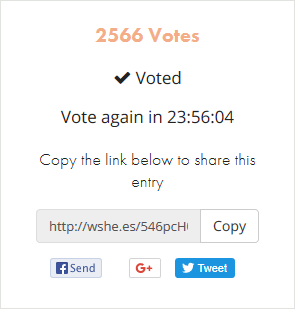 Importance of this vote
The more STEEM is added on exchanges, the merrier. It allows more trading and promotes STEEM in the crypto world.
ADDENDUM
With an overwhelming response, STEEM is catching up very fast to the #1 spot. PAC Coin gained around 200 votes, while STEEM gained 700 since last night! Let's show Netcoins how strong our community is.
On the downside, I was happily upvoting the first respondents to my post with 50% upvotes last night, then woke up this morning with a flood of participants. I had to reduce the upvotes to 20% so I don't drain myself too fast. I'll resume the upvoting when I'm recharged back to 100% VP. Don't worry, all participants who will show proof until 20 October will get my upvote. The upvotes can continue past that date until I have covered everyone.
Please don't post twice, I will only upvote once per user.
---
Available & Reliable. I am your Witness. I want to represent You.
🗳 If you like what I do, consider voting for me 🗳