dlux AR Conest: Create the Possible
September 8 - September 31, 2018
AR contest will be held on STEEM/dlux.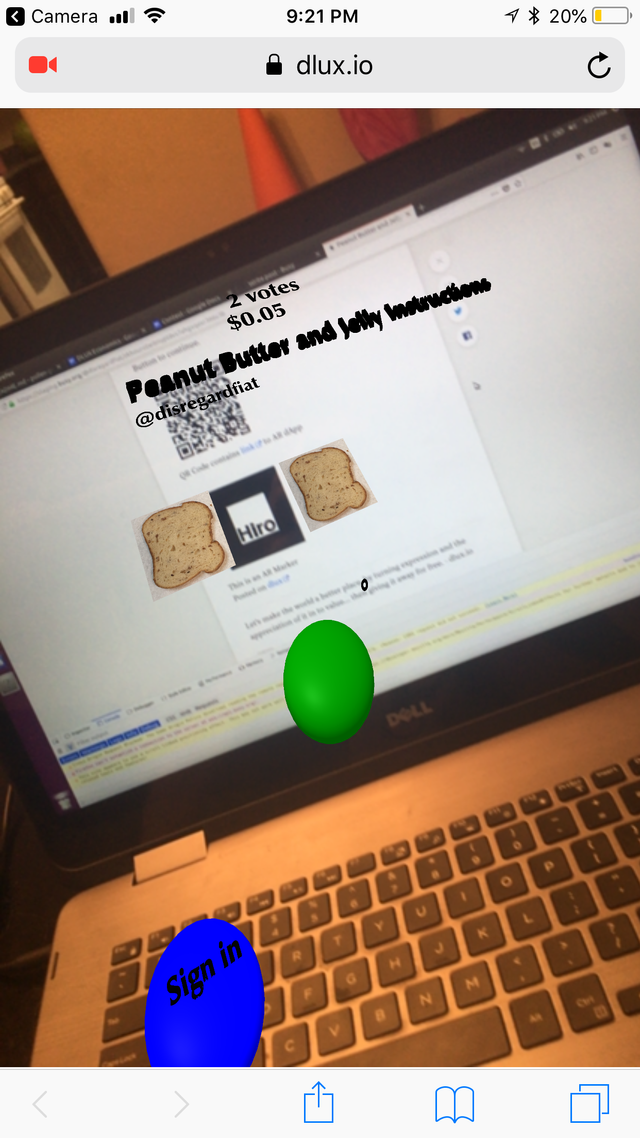 To enter:
Publish your submission dApp on dlux.io with the tag dluxarcontest; 1 AR marker, can be as large as a standard printer, by October 1, 2018
Winners will receive 10,000 DLUX SMT provided by @disregardfiat and @markegiles.
You're welcome to push the boundaries of art and interaction in any way imaginable.
Intro to placing assets and interacting with state.
Our goal is to fly all winners to Los Angeles to present their creations live in a gallery. This art show of course is decentralized and with nothing more than a standard printer will be replicated around the world... and users of some programs will be able to interact in real time with others.
Now, the AR starting point is what this contest is about. Utilizing any client-side executed API requests and software, can you push the boundaries of what's possible? Can you make art interactive? Can you build a game? Can you blend webRTC to make multiplayer games?
With community involvement we will select the winners.
dlux is a STEEM front-end for social VR and AR applications. Secured and monetized on STEEM, they have the potential to earn STEEM with community engagement. STEEM is a blockchain social network that blows other blockchains out of the water. Processing more transactions per second that all Proof-of-Work(Bitcoin-type) and Proof-of-Stake(Ethereum-type) blockchains combined. All transactions are also feeless. Because everybody who uses dlux can earn rewards from the system, we are able to charge 10% of those potential rewards and provide everybody with an ad-free publishing platform. In addition to the all free model, dlux is open-source, requires no private database and requires and collects no information that isn't public on the blockchain.
Now just providing an ad-free alternative to software distribution with over 300,000 active user accounts AND public access to all software isn't as useful as it sounds. Developers can't be expected to know how to build software for blockchain distribution. However, dlux has built interactive development environments, "IDE"s, these house server instances that allow live, cross-platform, and p2p testing before blockchain insertion, as well as IPFS asset management. The dApps provided are a starting point for social VR rooms, basically, a VR chatroom, that with no modification can be posted by your STEEM account, and our AR starting point that is a jump off to p2p commerce and environment interactivity, allowing AR art, instruction and gaming. Meaning, you don't need to know anything about blockchain that doesn't look like a username and password to get up and running as a current front end developer or graphic artist.
Information:
disregardfiat's blog
dlux github
Discord
If you're willing to write a Utopian-IO post then I'm(@disregardfiat) willing to help you code on livestream. With collaborative IDEs and our discord channel we can go from asset management to integration, testing and deployment. Doing more than just talking about what's possible.