I can barely find time to teach now. How much time do you think that I will be able to create for you after I am broke?
This is your show now, my friends. This year's Steemjet World Cup has bankrupted me, but I would not have it any other way. You kids deserve all the steem. You are Steemjet. Your energy and artistic contributions have made this World Cup the best ever, and I hope to still be around to host the next Steemjet World Cup. Whatever the outcome, I already feel victorious.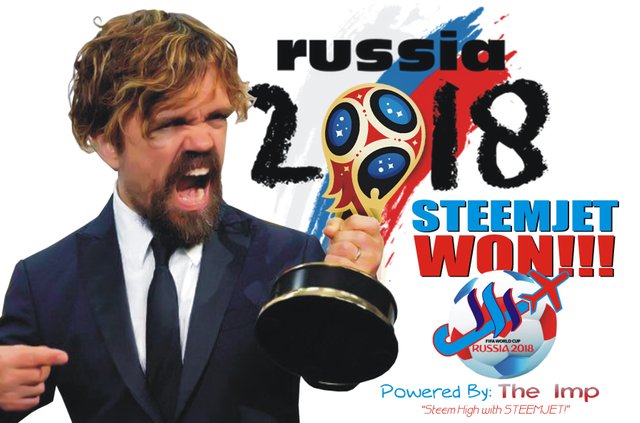 @igwentertainment(SF6)
As the elimination round begins, I am reminded that our individual elimination is guaranteed, which is why we all must party!
Cosmic adoption takes light years.
Your up-vote power will decrease by an ever increasing percentage each year over these next 8 years.
This is why Steemians everywhere are frantically self-voting or colluding to maximize their rewards in these prime early days before time runs out and the reward-pool shrinks to a puddle. Steem is literally a Cinderella story in this regard.
Only after the reward-pool completes its programmed devaluation will you see autonomous charities like Steemjet arise. I just wanted to give the Space Force a chance to be the early bird that gets the worm in this brand new and uncharted business space.
@emmycapable
(SF4) &
@desmoniac
(SF5)
So until that fateful day when our eligible reward-pool percentage hits rock bottom, don't rock the boat, don't fight the herd, don't piss in the wind, etc. In other words (TLDR):
I do not care if you self-vote, or collude like everyone else in Steem Land. You have a right to steem freely as everyone else does and is currently doing as a function of the incentives written in the blockchain code which is the opposite of a secret, but an immutable code of conduct that lets human nature to do what it does: try to survive and thrive.
Why should we worry that so many people are trying to enrich themselves in the magical steem reward-pool? The blockchain code explicitly allows this freedom. Who has never self-voted or up-voted the most financially popular Steemians just to earn more money? Who cares about bots? These financial incentives are built into the blockchain protocol which none of us can control, so why waste time and effort fighting what we can not change? We might just as well complain about history, because we will never change that either. The future is all that is left for us to write. How will we spend our time? Obsessing about the past, or creating a unique future molded in our own positive image?
Let those without sin, cast the first stone. The reward-pool is the main reason we are here, but it is going to shrink drastically over these next 8 years, so we should enjoy the good times while they last, just like everyone else is already doing, and if we attain our objectives, then we will ensure that the good times will last forever for everyone. This is our battle:
Steemjet - Can we achieve global adoption before the reward-pool incentive is ineffective?
This is the theme of our space race. This is what our fight for global adoption is up against:
An 8 year shrinking rewards pool!
In the meantime, I only care about what you spend your rewards on. For instance, if I catch you parking your new Ferrari next to my Pinto then we have a problem.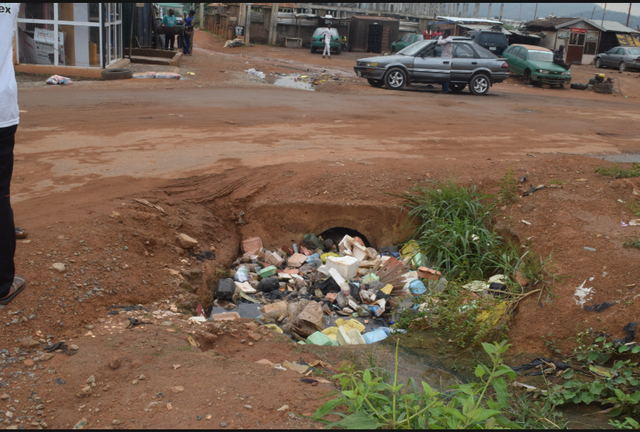 Anybody who can prove that someone is wasting good money earned from self-voting has my undivided attention. But until you can show me that the money disappeared without at least a single party photo, then give them a chance to see what they plan to spend it on. Also, if you see someone amassing a small fortune without a stated proposal of what they plan to spend it on, then again, let me know, and we will talk.
This is a marathon. Most initiatives take a lot of time and money, and with the price of steem being so low, I know that it can be frustrating to wait months for your self-voting fund to grow large enough for you to prove your value to the community. Be patient, or perform it on a small scale to show how productive and effective it can be, and maybe you will win more capital from me.
Most on-boarding initiatives require cash to be most effective. But if others can show me a better way of using cash generated from self-votes, then you can expect to be in competition with them for your delegation.
Initiatives that do not require cash are probably more geared towards making existing Steemians happier. This is a valid pursuit, but not as valid as on-boarding simply because it is nearly impossible to keep people happy by simply giving up-votes. They will usually expect more, and those types of people are probably more likely to leave when the going gets tough and the reward pool shrinks.
Think long term:
Retention vs on-boarding
Remember, we are looking to bring people to steem. We are not here to make existing Steemians happy. If we succeed with our global adoption initiative, then every Steemian benefits from our efforts without a single up-vote from any of us, because the price of steem will rise with adoption.
@yungchief
(SF3)
Therefore, it is more important for us to on-board new users than it is for us to up-vote existing Steemians who already have the required knowledge of how to steem for themselves.
The best type of people to bring to steem are those who are not in it for the money. This is a rare breed, but one that pays dividends.
If you think that you have a more effective method of transforming delegated steem power into global steem adoption, then show me on a small scale, and we will find room in the budget for you to scale up your productive ideas. Now that our capital is all spent, it is difficult for me to re-balance our delegates based solely on your proposals, without at least a small sample of the executed plan to base my decision on. Because our capital is now effectively capped, Space Force membership is reserved for the talented and productive elite.
Not everyone needs to be a member of the Space Force to enjoy the benefits of our success, because our success means that their wealth increases. So honest talent/production assessment is in everyone's best interest, especially the non-members who stand to benefit without any effort on their part.
This is why I have implemented community voting on proposals going forward, and will promote our lead technical developer @gutzygwin to maintain the website and assist with communication and organization of future initiatives.
Our only hope of preserving and increasing the value of our delegated steem power as the reward-pool shrinks is through successful global adoption initiatives, thus Steemjet had to be born. Someone needed to sacrifice their steem in these lucrative early days if steem is to ever attain cosmic adoption.
Time is money.
You are fortunate to have earned a delegation today.
Opportunities are time sensitive. Would you rather buy $100 in bitcoin today or 8 years ago?
I want to hire a committed Space Force that will still be here 8 years from today after our reward-pool has shrunk. I need people on the Space Force who are willing to utilize their steem power long term. People who are prepared to not only accept but enjoy the good times as well as the bad. Steem is an individual pursuit. Steemjet is a group effort.
How you steem is up to you. Steeming is free. Everyone has a right to steem regardless of religion, race, intent, or message. How you use your vote is your basic human right. Yes, you might get down-voted for yelling "fire" in a crowded theater, but anybody who claims that you are doing harm without first showing the world exactly how you spent your rewards is distracted.
That said, if anybody can actually prove that they can spend their self-voted steem more productively than you, then the party is over for you. I am sorry, but life is nature and nature is survival of the fittest. Not everyone can be the best. So I will entertain accusations, of bad behavior, but only after the cash disappears without benefit or accumulates without a plan.
But now it is time to vote:
Should we get rid of delegations and just give all our steem away today to hold the World Cup Party of the Century?
Or should we delegate our steem power to time-rich people with long term vision while encouraging self-voting as a valid freedom and capitalization strategy guaranteed by the immutably written constitutional blockchain code written by the creator himself?
The fate of the steem world is in your hands. Let me know what the hive wants.