Incredible vibe @mbj!
This is next.
We are coming to an end of the party time vibe with the Steemjet World Cup that broke the bank.
Our next direction is definitely outer space!
And we are going to simplify our logo even further so that you can concentrate more on the subtile aspects of creating your atmospheric visions!
The more you use this minimal image, the more it will free you to complete other aspects that you have nit yet even identified yet.
Pretty soon you are the visionary leader!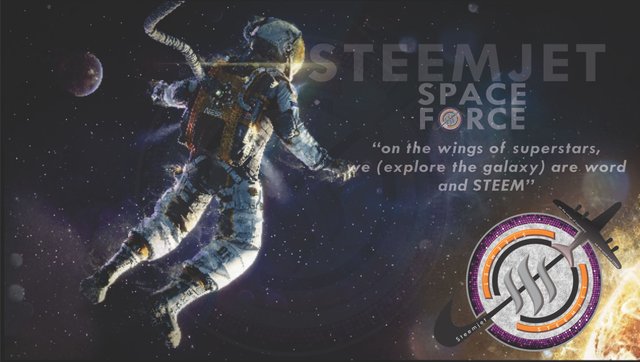 See what I mean, the less busy the logo is in your image, the more profound the astronaut becomes (and the more places you can hide the subliminal image!)!
I a probably should not wait until the cup is over to say this however.