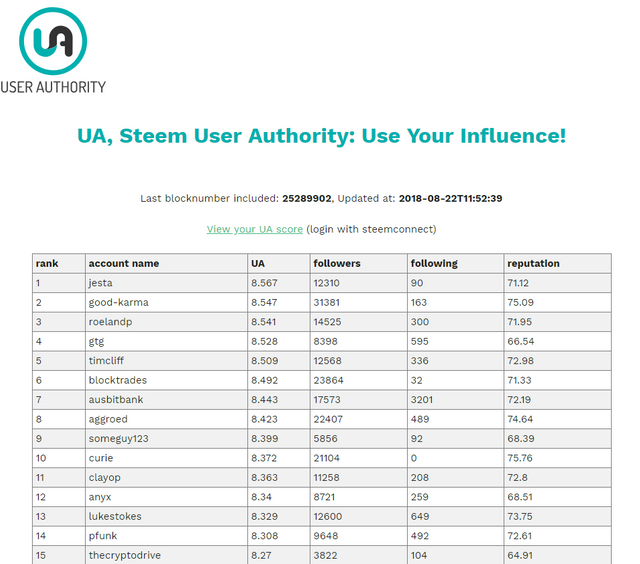 The purpose of a reputation system is to reflect how well regarded someone is by the community. It should be hard to gain and easy to lose, in order to encourage those with high rep to be responsible, to remain in good standing.
It's absolutely clear that the current reputation system fails at this task. Having a high number there generally just indicates a tendency to vote for yourself and nothing more useful to users. In fact it's quite misleading to suggest some of the people at the top, especially the number 1 position (who is two scores higher than anyone below him) is well regarded by the community. It's also extremely hard to lose reputation, it would take heaps of downvotes to undo the reputation gain by self voters.
Along comes User Authority. Instead of being based on a history of votes, it's based on follows and uses the same basic algorithm Google uses for web ranking. Unlike the old system, reputations have the potential to be lost quickly, as follows can be removed at any time. Check out this blog by @cryptoctopus
https://steemit.com/steemdev/@cryptoctopus/user-authority-a-better-reputation-system-with-interesting-applications
Reputation is potentially one of the strongest features of the Steem Network. How useful would it be to know at a glance that someone has a strong reputation in the community? All sorts of activity and commerce could be made easier with a reliable system of online reputation.
We need to integrate this into the front ends of Steem, into the various apps and do away with the not-fit-for-purpose original.
Check out your own User Authority here. Here's mine!