Delegate your STEEM via Delegationhub.com at best market rates
The first week of https://delegationhub.com was a very exciting one for us and we would like to thank the STEEM community for the warm start! Thank you very much for your encouraging words and a special THANK YOU goes to the early Delegatees and Delegators.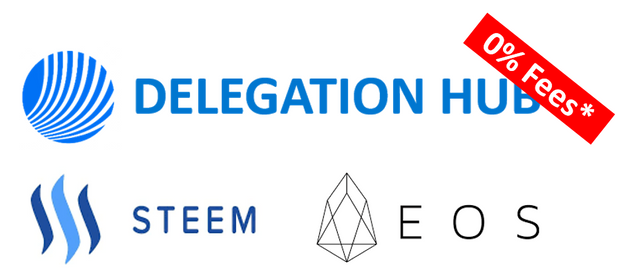 A message to all STEEM Delegatees
Our delegation market is growing, so we kindly invite you to consider https://delegationhub.com as an alternative to the minnowbooster platform which served as an inspiration for us. You will be able to get your lease request filled at lowest cost due to market low fees for our Delegators (0% introduction fee).
A message to all STEEM Delegators
https://delegationhub.com offers a 0% introduction fee on all delegations until the end of September (5% thereafter). Delegation Hub has the lowest fees in the market as we try to deliver maximum value to the community.
About Delegationhub.com
Delegationhub.com is striving to become the leading delegation market place for selected Delegated Proof of Stake (DPOS) utility tokens such as STEEM and EOS. The Delegation Hub aims to connect different stakeholders of the STEEM and EOS ecosystems and thereby foster the growth and strength of communities and help them succeed.
Please get in contact with us via the channels provided below and visit https://delegationhub.com.