Deegram Vs. Instagram LLC & Facebook Inc. – The legal battle turns into a war
Hello Steemians!
We have previously mentioned and talked shortly about the legal twist we have been in since last fall. If you have not read up on that you can check out our former updates, but here is a short recap:
We trademark our brand and name, "Deegram", with patent authorities
It gets approved
Instagram LLC sics lawyers our way, tell us to rebrand immediately in a "cease & desist" letter
We say no
They ask how "strong our no" is
We say a no is a no
They file a case against us with the patent authorities, and we send statements and defend ourselves back and forth
So you are all up to date, and the final statements are currently being reviewed and treated by the patent authorities. And that, until recently, was all there was to it.
But then…
Suddenly the lawyers made contact again. We don't know why it happened now, perhaps they are realizing we are in a good position to win the case, or perhaps it's just random. We don't know for sure.
We'll try to make this lawyer talk a bit folksier to summarize:
"So hey guys, remember how we tried to revoke your trademark? Well, on behalf of Instagram LLC. and Facebook Inc., we're here to tell you that we're going to ban you from social media. If you somehow use "INSTA" or "GRAM" in your mark, we're going to close your page"
So now our Facebook and Instagram pages are "subject to disabling in accordance with the relevant policies and terms of service", with no further details of when this might happen, or if there is any way we can modify our pages to comply with their requirements.
The way it seems is that they may be realizing their case against us is not very good, so they use their right as a platform provider to use censorship to silence us. Even though we have every lawful right to be named Deegram and use our own trademark
How do we handle this?
As no demands or details are enlisted in how to comply or when this closing is going to take place, it all seems like an attempt at forcing our hand to comply with their initial demands even if patent authorities side with us.
This is damaging for a startup and early-stage product. Between the pages in question we have over 500 followers, mostly non-Steem followers that we have worked to recruit and onboard to Steem. Now we might be losing our channel of communication with this community. Due to this, we have decided to comply "in accordance with the relevant policies and terms of service", and we will no longer use or contain reference to "INSTA" or "GRAM" in our name.
Presenting Deegrm
We are renaming and rebranding to Deegrm, the decentralized grm, effective immediately.
In that regard we are now looking to change our logo, and we currently have a draft for our new logo that we would like to share with you.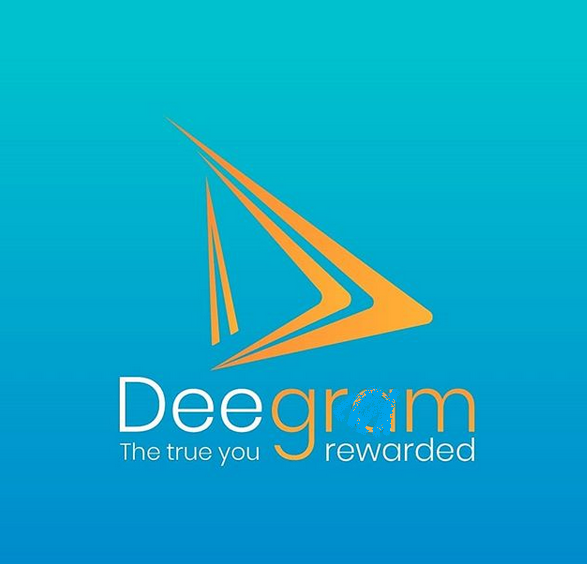 Thank you for reading our update and your continued support, we would as always love to receive your feedback and thoughts on the work we do.
Best regards,
The Deegrm team