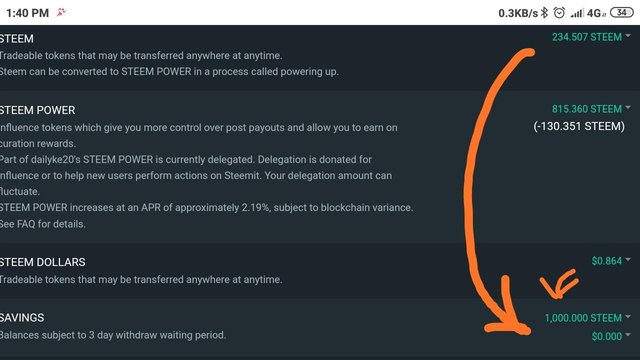 There was an experience my friend @namchau for unknown reason his account were hacked. Funny thing is, some good Samaritans came to transferred all his crypto away, left him a wallet message, taught him to recover his account with his owner key. And he did that, but was losing all hope of getting the crypto back, and the good Samaritan did send back all the cryptos back to my friends account. Well, this happened like 2 years ago. Will the same good Samaritan keep helping those who fell victim from hackers? How that Samaritan got a hold of my friend's active key in the first place? We came to no conclusion, may be my friend just accidentally paste his active key publicly and broadcasted it. We all agree that blockchain is a bot nation. Any similar key like group of string broadcasted out, bots will pick that up within milliseconds and run the code through all known wallets to find ways to sweep whatever is in the wallet.
Once again, this happen not only to individual account it also hit the corporate accounts, usually crypto exchange. Hacker can use different kind of isolation techniques to shrink the possibilities of codes. Simplifying is one thing, but calculation speed of computers nowadays is just way beyond our imagination.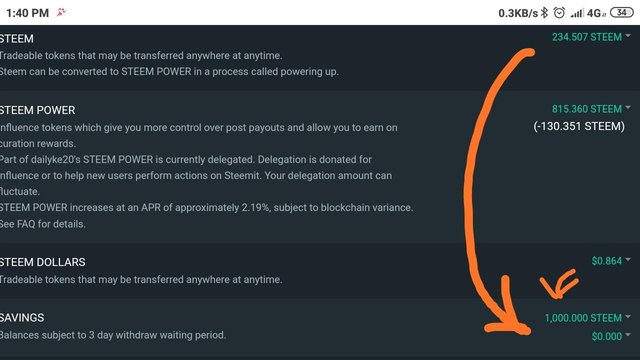 Here's one of my account, shows that I'm supposed to have around 1200steem, but I moved 1000 of then into the savings compartment. First let me explain why do I have that much of liquid steem floating around, I should have power it up to benefit the community, but that doesn't happen because these are the crypto use for trading, and also run projects and giveaways. So they need to be move out in a very short time. But it's not safe if I have them all at my wallet as liquid steem. God forbids if one day I did accidentally posted my key online, then I'll be so fncked up. I don't believe there will be this much of good Samaritans around the world to help me safe keep until I change password.
With savings, this can be act as a secure semi cold wallet. We do not need to keep them offline, but having our #steem #sbd in the savings, it help to prevent immediate withdrawal, but allowing us to take them out within 3 days. Once withdrawal initiated, there will be a notification shown in the wallet to alert owner it's currently in the process of withdrawal. If you don't check you wallet often, you should at least check it every 3 days. Your crypto will still be rather safe in you wallet, if you utilize the saving facilities.
Last but not least, I highly encourage everyone who run projects and needed steem/sbd as payment or distribution, make use of the savings function as a short term cold wallet. That should already keep your crypto colder in there. With that, you still have 3 days buffer, without that, if you got hacked. The moment you see your wallet still have the crypto, on your neX refresh it's already gone. You are you, you're not a bot. A bot can do things fast because it's a bot, and you human can't. Don't take the risk.