My best buddy KK recently started his used car dealer business, to flip used vehicle to a pre-owned title before he sells them at a premium value(serious shit, they're technically the same used car, but pre-owned sounded more premium). Since his business started, we seldom meet up due to his busy schedule.
I got a surprised he called me for lunch, best of all he came to my office and picked me up. Off we went and had a casual lunch, a little chat over about our life, and I'm really grateful for that. After lunch he had to stop by the road and transport department to file a few title he "salvaged". I took the above photo whilst waiting for KK to so his work.
Suddenly, something relate to my Steem mind struck me like a train wreck. Steem in our hand is just like the trade vehicle my friend KK has. It can be as cheap as a used car, going for sale because the previous owner decided to ditch it for another car. In our use case, people decided to give up their Steem for some other crypto or Fiat. The same car if not for sale, we can continue to use it and work for us. And until a day, when everybody need a car, we can always change its title and sell it as a premium price don't we?
OK. That's about enough dream in the bright afternoon. Back to reality. Steem price is still a used Steem. But, I decided to continue USE it instead of sell it at dirt cheap price. There's this recent ex-ed Steem dolphin asked me last week, will you sell your car for Steem? My answer to that question is, hell yeah!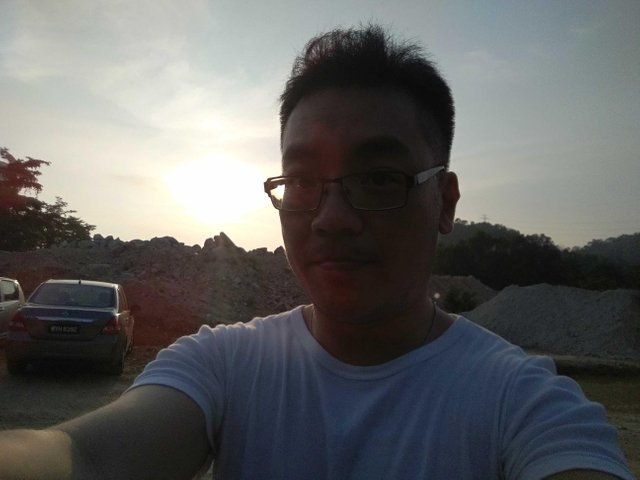 Image nothing relate to today's topic. Forgot to post this during Sunday run.