[Steem talk] Religion cryptohodlic
Below is a screenshot of my wallet view via #esteemapp . Thanks to #good-karma and team who have been working really hard in improving #esteem and giving everyone of us an opportunity to make use of the platform. Why wouldn't I tag him? Trust me, he read enough this kind of thank messages at people's footer, and on a daily basis, and thousands of them.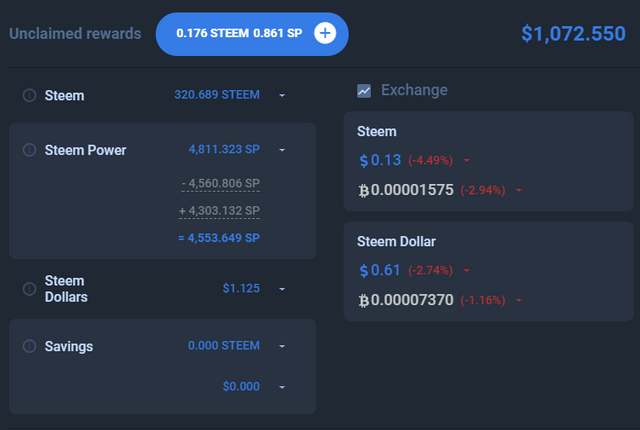 Let's talk about what are we hodling. Sometimes I think the "value" of our account is just way too distracting. Why would I say that? I don't know about you, but me as a crypto hodler, I already know #steem being an application token, #steem that has been stake(power up) is no longer having fiat value. I mean, if we know power down will take 13 weeks, 14 to be exact because the moment we hit the power down button, that is 1 solid week of waiting period before the first payout. The last time I did a full power down, #steem was worth $4. After quarter of a year of waiting period, finally all my #steem is back, and looking at the $1 steem value I decided it's just way too cheap to sell. So I power them up again, all of them. It's like when someone decided to stop their fixed deposits contract with the bank, pull out their cash for few months sitting there does absolutely nothing, and put them back to the bank again.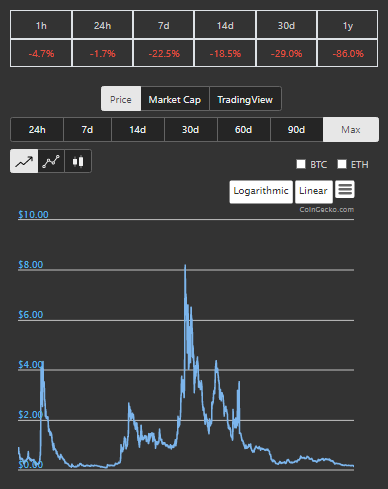 Screenshot from @coingecko
I mean, come on. Crypto is a religion. I seriously thought my #steem worth too low that point of time when they're $1. I power them up again and continue my journey in #steem #blockchain for another year. And for the longest week of my life during #hf20, finally I have the time to sit back and think why and what am I doing here in #steem blockchain. Seriously, for more than 2 years I've spent here on #steem, the amount of content I've created here, basically not many of them being consumed by others. Sometimes I know my post are just way too low quality, not even a single reply(other than bots), but other times even when I'm putting my heart and soul creating a master piece, there's hardly anyone reading it. Why would I still bother to post?
At this point, probably a least expected soul MAY come and comment me saying they do read my post, and I feel touched and moved, picked up my pace and continue to blog and shills. Finally, I had to admit, it's never a business. It's all in me, I and myself. There's no fiat value on my steem power anyhow. There's just way too much distraction looking at the amount of #steem accumulated, yet the "value" keep on shrinking. Deep in my heart, I already know subconsciously I'm not the same person anymore compare to a year ago. I have about 4500 steems now, case study below:
If steem $2, will I power down and cash out $9,000 3 months later? - No I won't
If steem $8, will I power down and cash out $36,000 3 months later? - No I won't
If steem $20,000, will I power down and cash out $90 million dollar? - No I won't
Ultimately, I have a terminal disease that require me to spend a lot of money, will I power down and cash out? May be, may be not. But I believe I will be leaving them in the wallet. Set a family beneficiaries account, set a script to run my account with autovote. Limit a certain percentage of growth from curation, automatically power down certain percentage from previous months curation income and automatically divert the power down value to the beneficiaries.
Am I thinking too far? Yes I am. When I stop looking at the fiat value, things become clear. A crypto value is a religion. You can choose to believe it, or not. But you can't deny the existance of crypto valuation.