I heard many bad news from our core group in the management, about how badly #steem is doing. As a passive investor, it is not a good thing to see such drop in value, because it will also mean my "money" had shrunk. Let's have a quick look on what's happening in the market. With that, I always choose @coingecko because it is convenient and information provided is comprehensive.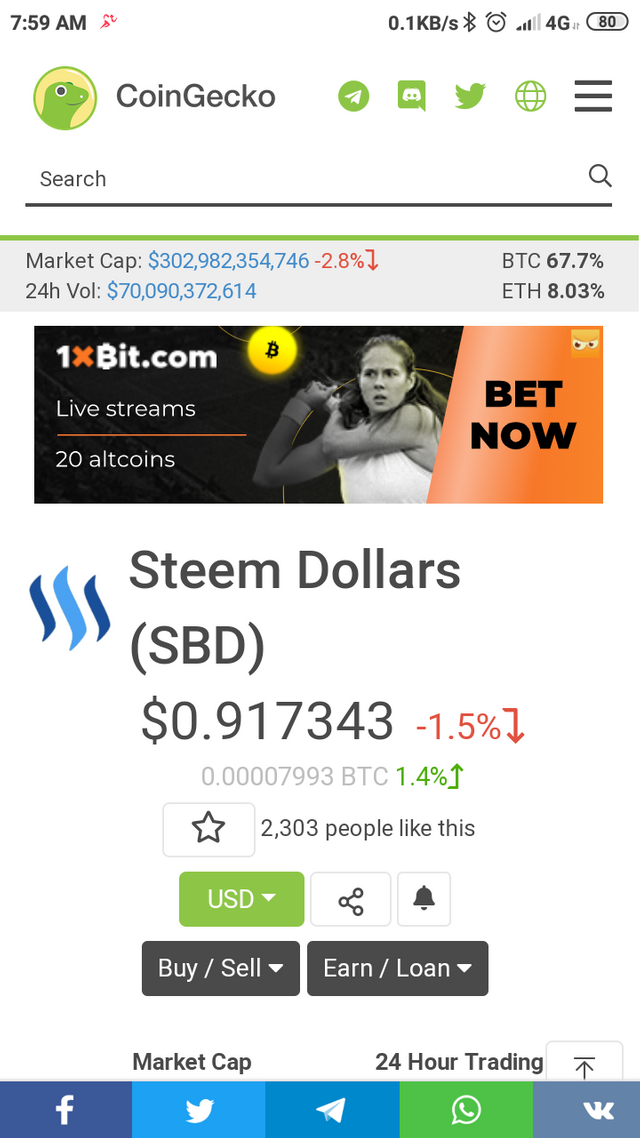 Wait a minute? I thought the fall was pretty bad? By the look of it, #SBD is still hodling around 90¢, which is not too bad. What bad now is, the fluctuation happening in #crypto world is different than the $ value. Who gives you an idea fiat currency is not falling? Every investment tool came in pair, and when it's paired only can you see the "value". In this case, #SBD is holding it's value against USD, but it is not when paired against #BTC. Don't be too happy when it's not falling too much against USD, it was supposed to be a pegged currency for #steem #blockchain as 1$, and it broke the peg and stay below 1$.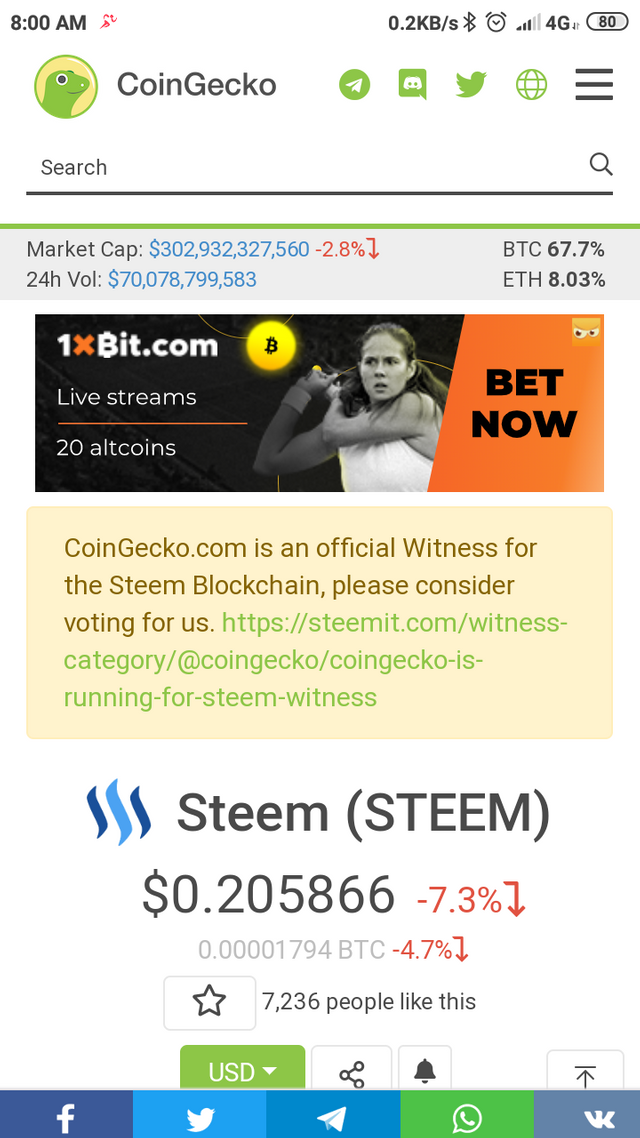 Let's have a look at #steem, seriously hopeless looking at the fall. I don't know whether can it hold. What was the previous lowest low in history? 0.07 right? I heard many people turned whale 2 years ago. May be if this happen again, I can take this opportunity and turn myself into a whale? But, ask myself again, was it even worth it to buy in looking at #steemit management. Don't forget, there's a big chunk of #steemit stake went "missing". If that chunk continue to short sell, I don't care if it's for speculation purpose or personal interests of that individual, it's not going to do any good to #steem value.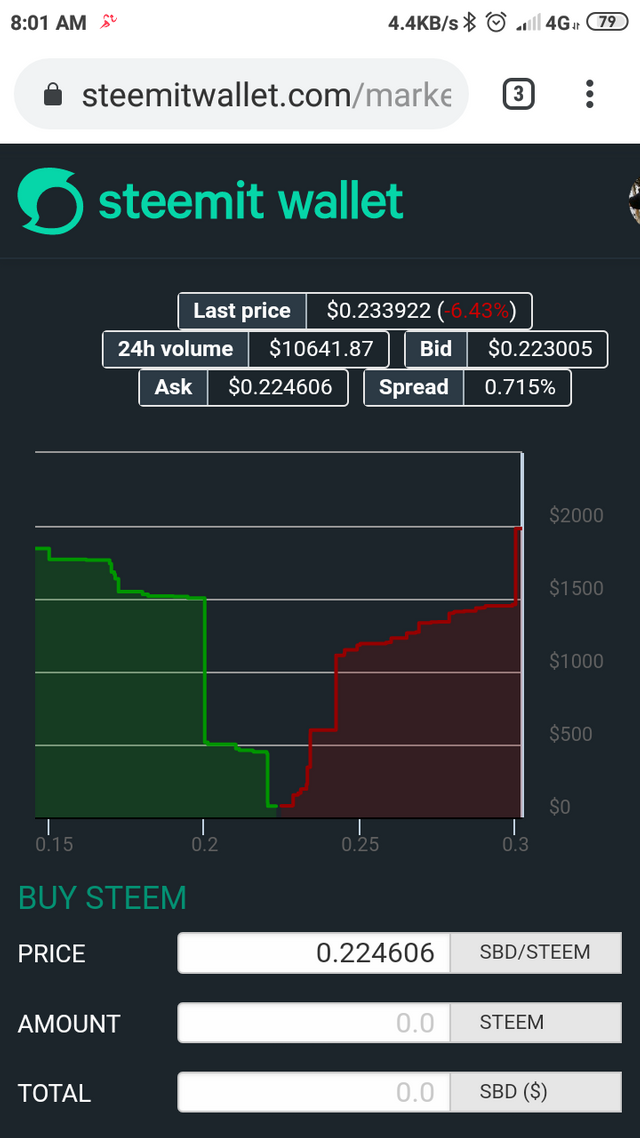 What can we do now? As a long term passive investor in #steem #blockchain, as a content creator myself, I guess what I can do is to continue to buy in. My stake in #steem is not going anywhere as my cloud mining pool has expired, I do not wish to renew anymore. The operating cost of mining is way surpassing my crypto income. Previously I have sold my #dogge at the wrong price for merely 100steems that point of time. I also lost a chunk by exchanging my #SBD for #yoyow which they promised to launch in 2018, and half of 2019 has gone, I still don't see much surface. They do own their word, but I don't see how can I.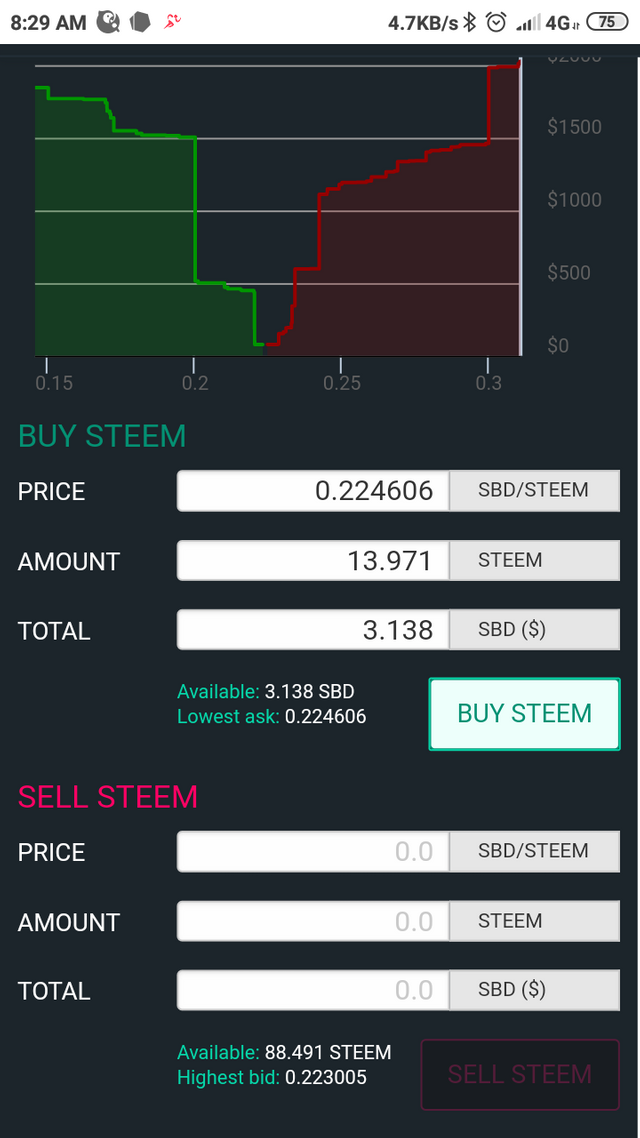 That's about all I have other than those already in trading. Not bad for that price.