So far, after #drugwars move their ass back to #steem, things has been going smooth. Here's some of the things I notice they're different, and you may wanna take note too.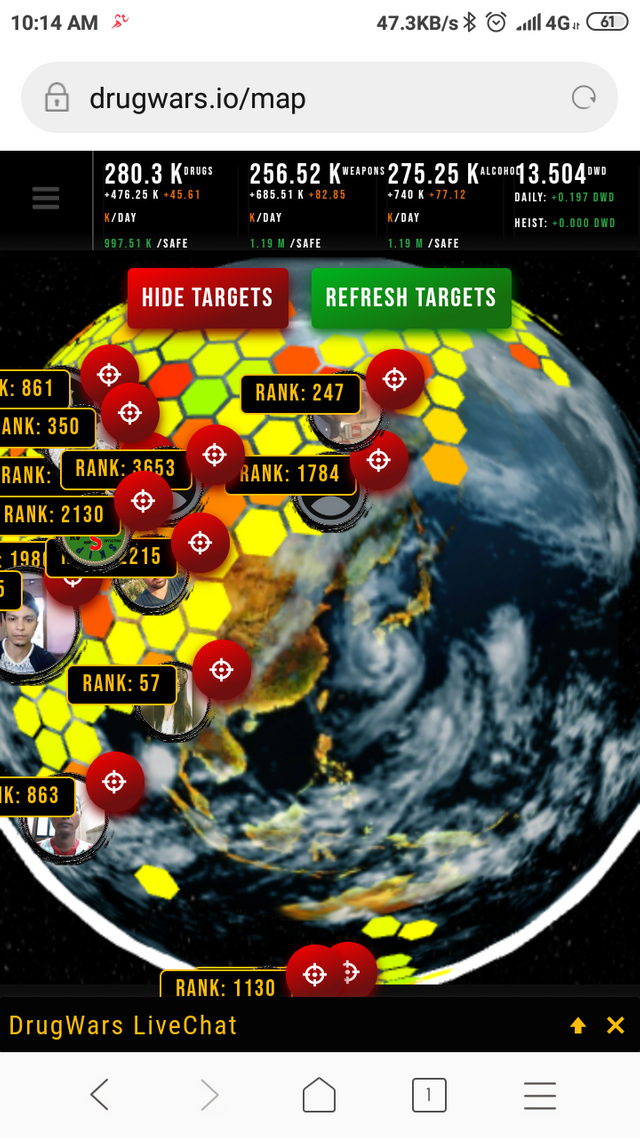 The first thing I don't really like is the map has been flooded with new information, users info of tanking and profile. No doubt it is very useful and easy to attack. Moreover, these are the filter that their production excessed their storage. So, it will be a good raid. My problem is, my phone is kinda heavy nowadays since it's a two years old RedMi. I wonder if it's anyway related to hardware resources or simply slow due to the heavy information on screen.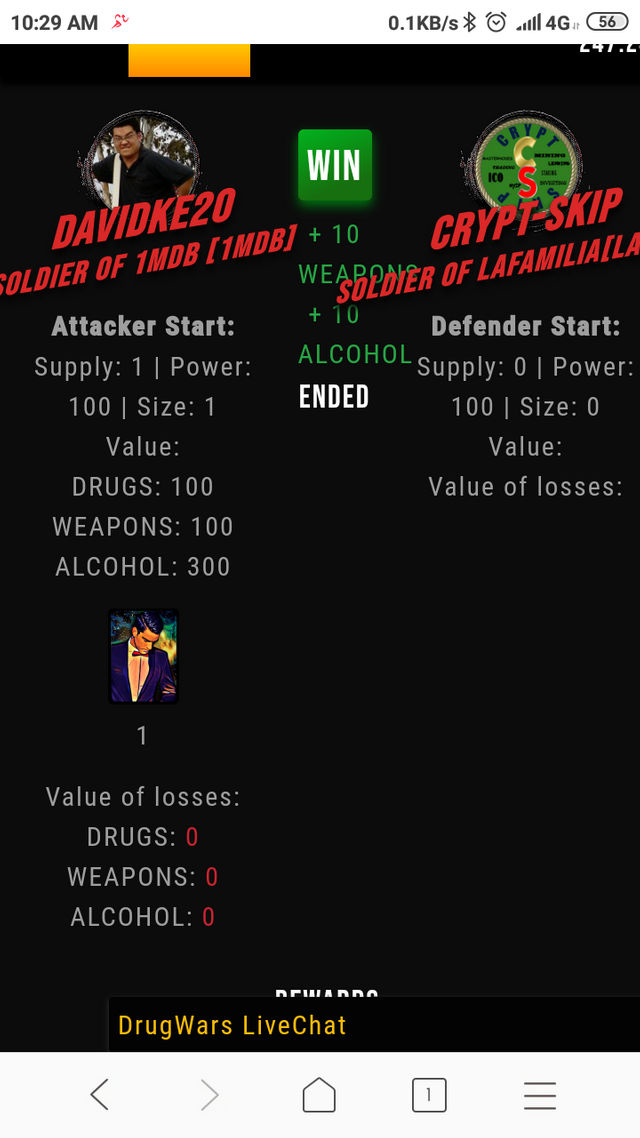 Now the fight simulator available even before you send a spy over to the opponent. However, I find it useless, how am I supposed to simulate without knowing the opponent fire power? So, in the end I will still have to send a spy and wait it up.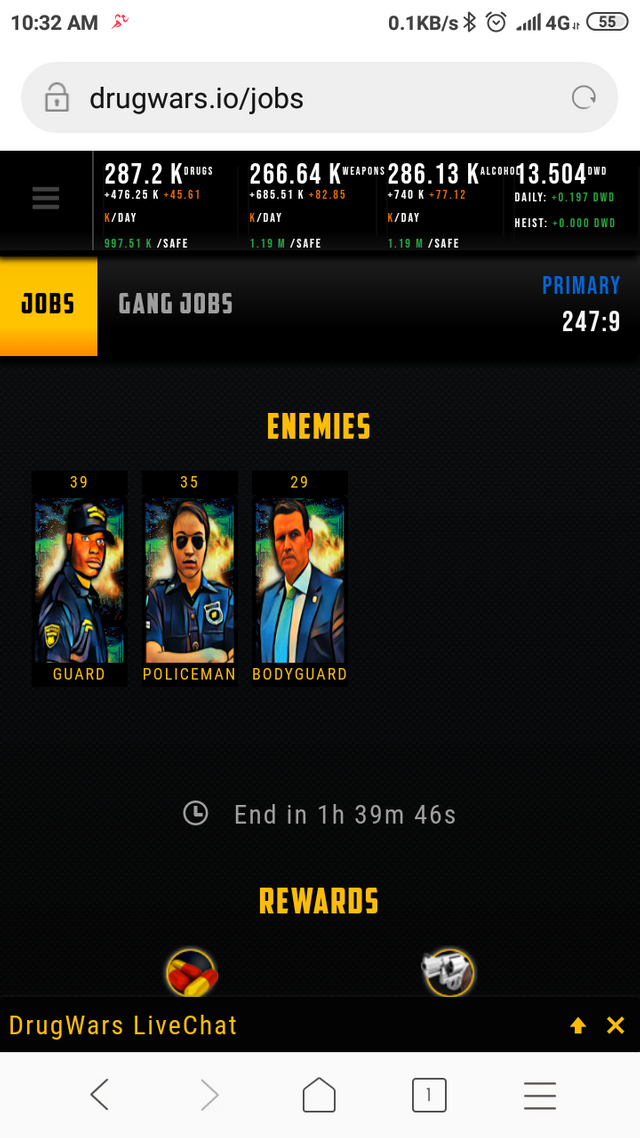 For those who have not tried the JOB function, here's how #dw give an opportunity for players to Rob them. You can see how much firepower they have for each job. Take this Rob the shop around the corner job as example. I can take this information and make use of the simulator before I send my troops to rain the convenient shop.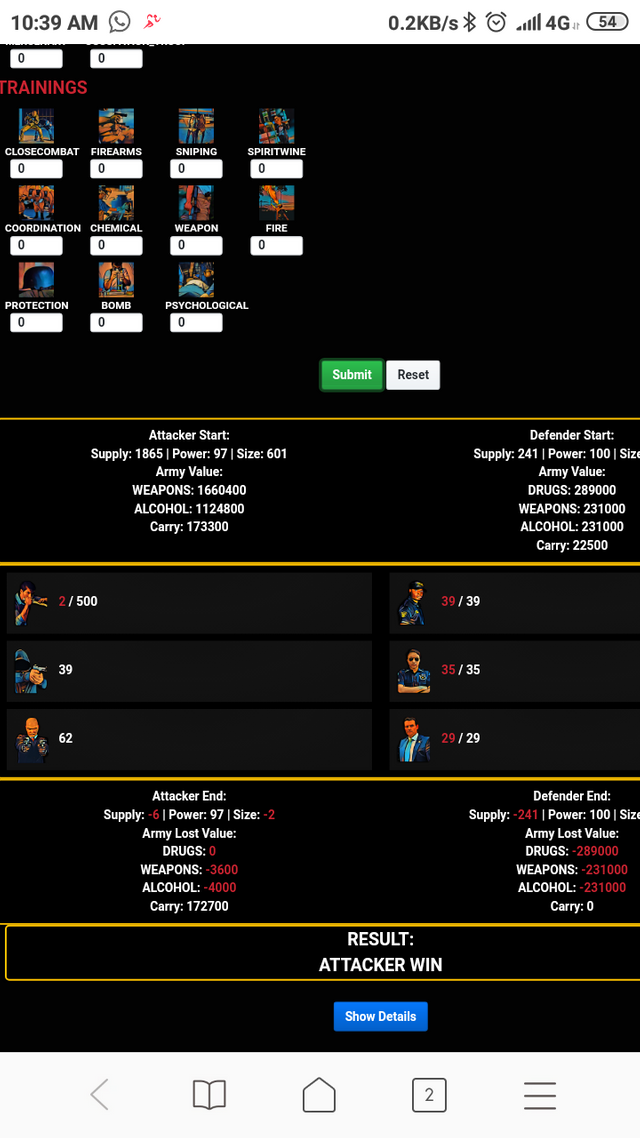 After confirm with simulator, I tried multiple times with different combination, looks like this is the nearest I can do to start a job to minimize casualty. So I hit the red button and there goes. Take note, now distance is counted. The further our base is, it takes longer for our troops to arrive.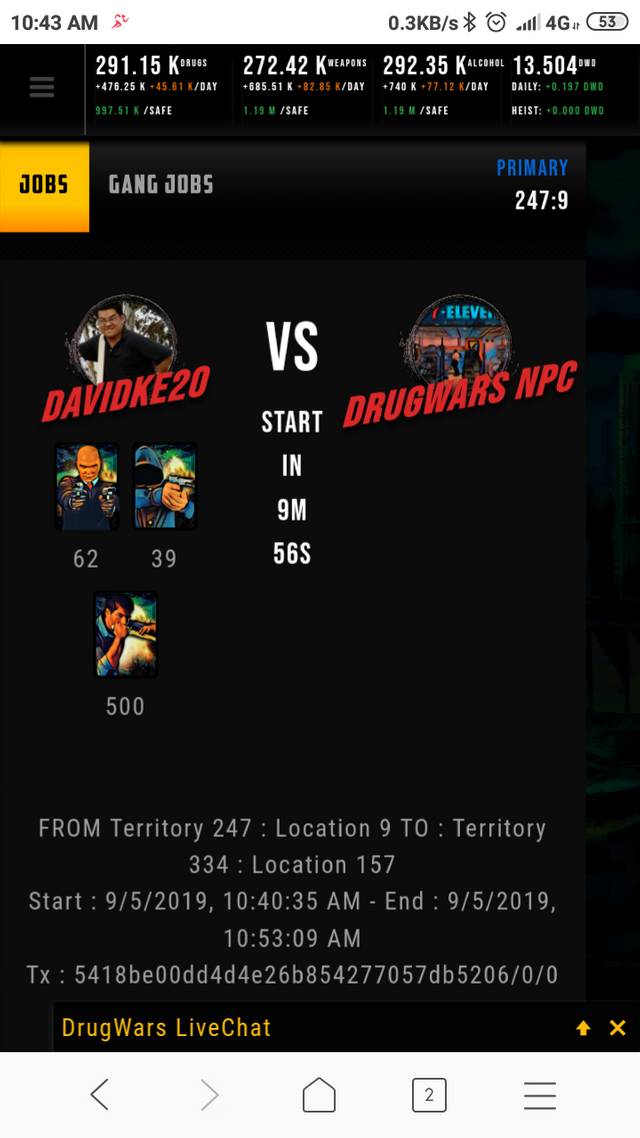 Whilst waiting for the job going on, I went and play around further with the simulator, and yes it appeared to be fights always involving with number of troops being sent out. Which means, any big shots if they decided to wipe me out on a daily basis, they can simply send troops outnumbered me and I will be instant killed and my opponent will have minimal loss to them.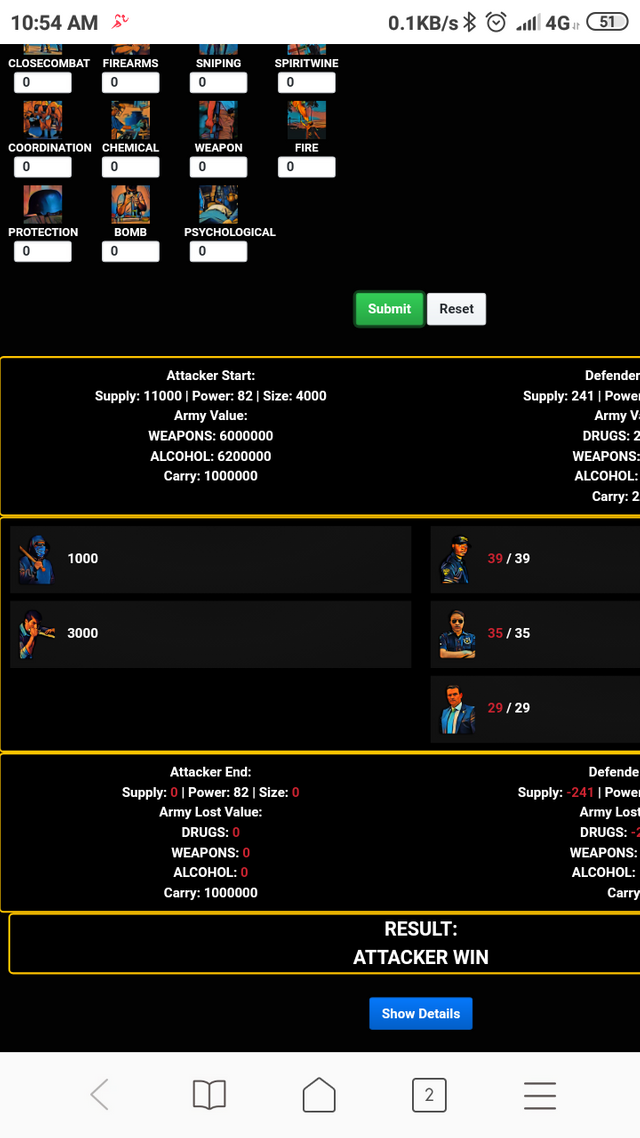 Now that you know, doing the easiest Rob the corner shop, when you have thousands rowdies and knifes, it won't hurt at all.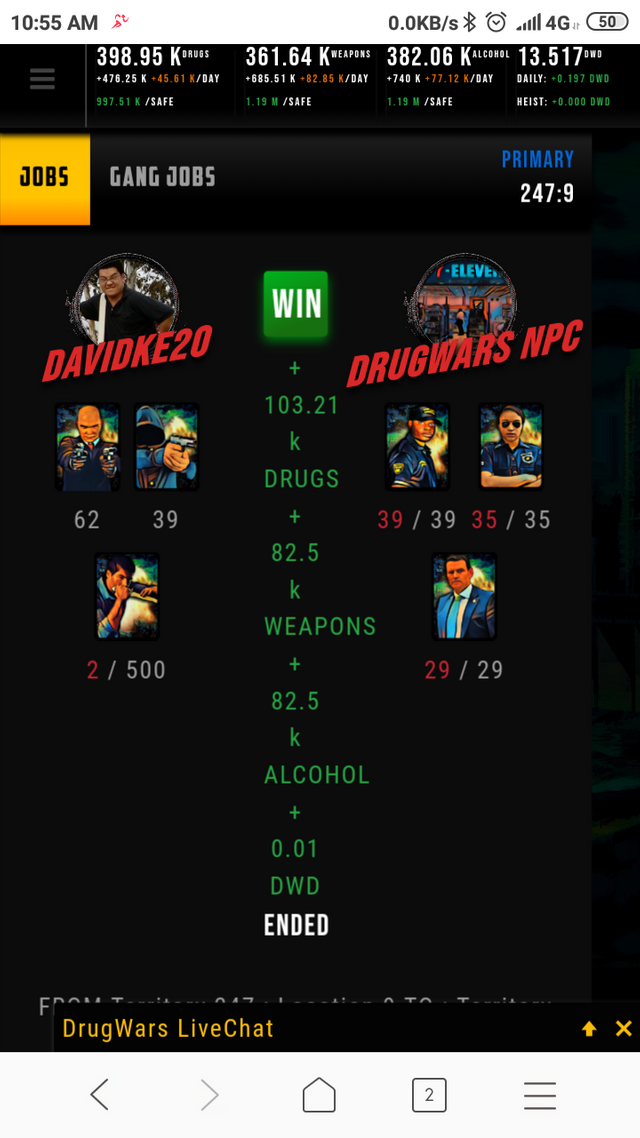 Well, it's too late for me since I'm already on the job whilst I was further tweaking the battle. May keep the strategy for next time, but what's good if I had to spent so much for expansive troops just to raid a small amount of resources? It's up to you. Nothing is too risky in a game because it's a game. Nothing is too safe, because anything can happen in a game.