Hello all,
Here is the chart of yesterday :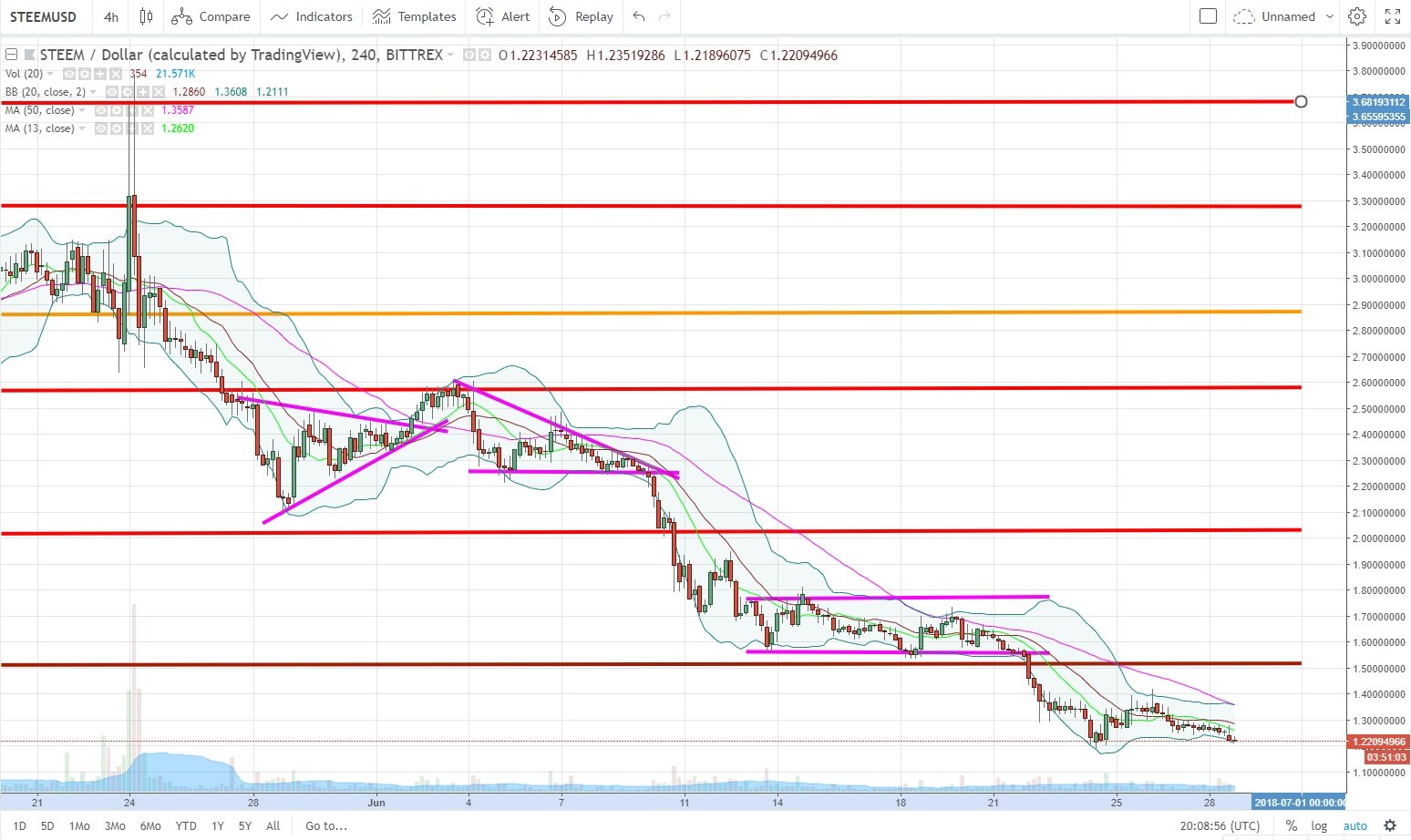 Here is the current chart :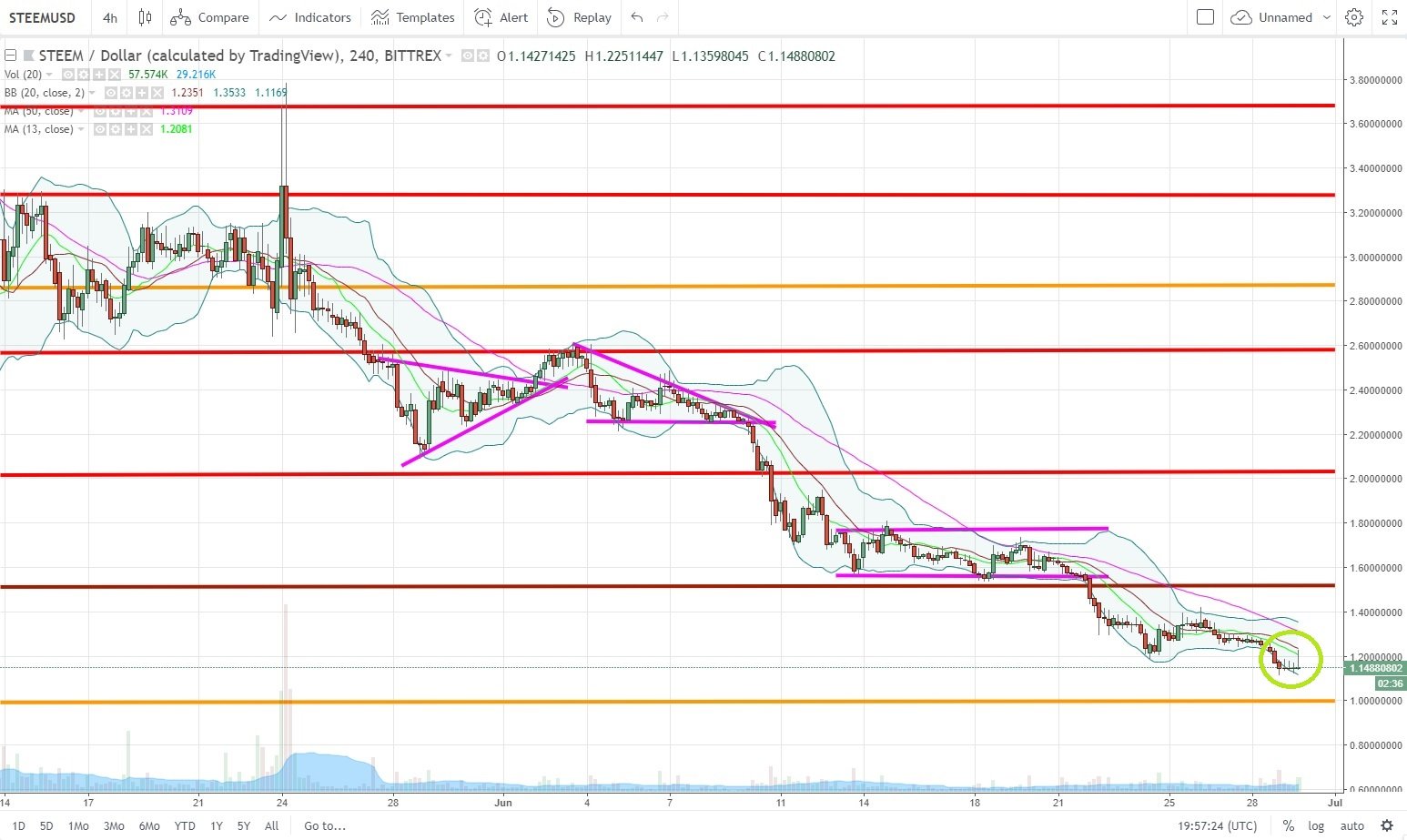 As expected, we are more and more close to the 1$ level. Don't think I'm happy of the situation as I'm a holder also but it is simply logic due to the technical analysis.
Why I don't sell now my STEEM if I'm sure ?
For 2 points :
I only sell my tokens during the big UP trends and never during the Bear trends.... It is too late.
I could sell my tokens and buy back lower as I'm convinced we will go lower. The problem with that method is that the big bounce can happen at any moment when we are like now at the end of a correction. And it is horrible to miss the train when you just sold some days or weeks before with the objective to buy back cheaper.
I wish you massive profits,
Cryptopassion.io
Disclaimer : Never invest more than what you can afford to lose. This post is my personal opinion, do your own research before making any investment decisions. If you make any trades after reading this post, it is completely in your responsibility. I am not responsible for any of your losses. By reading this post you acknowledge and accept that.

Are you looking for a user friendly way to exchange your cryptos in £, $, € ?
Do you want them spendable directly via a dedicate plastic Visa card ?
Do you want receive back 0.5% of your spending in Bitcoin ?
I recommend you the platform