Double names on Steemit ?! No ! :) - A response to some 0.3 BTC lost.
Sooo.. have been kinda' inactive on Steem for a while...
I was watching @crypt0's Vlog and he mentioned Steemit , so I decided to check on my account and upvote him.
After checking my wallet and noticing a weird transaction , I received 379.954 SBD , I was like " Oh great - How did that happen ?"
It turns out someone else managed to make a Steemit account with the same display name as my account name.
The user with display name Cryptoninja and owner of Steem account @crpytoninja.
I can understand how this might get confusing and I want to let anyone reading this post know ( if you don't already do ) that the display name and the account name are two very different things. You need to send coins to your Steem account , NOT your Steem account display name.
Sure I would have made the same mistake one day , @crpytoninja probably saved me some coins.
The post :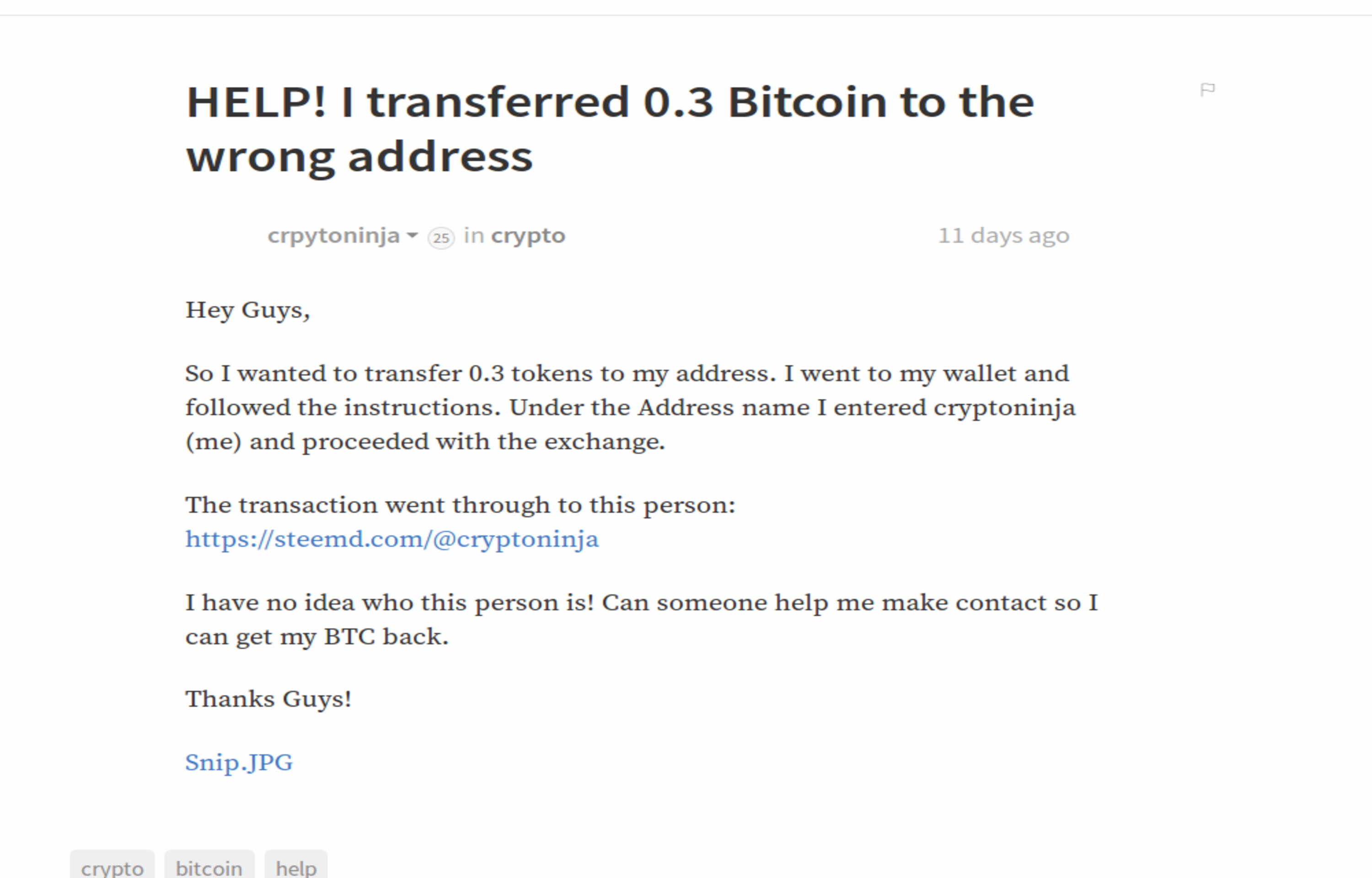 I have sent you your SBD back my Steemit "name twin" :)
Welcome to Steem and enjoy your investment !