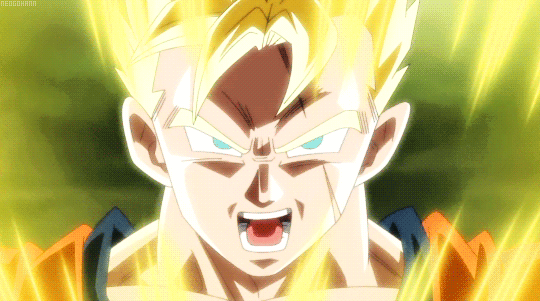 I've had people close to me who expressed doubts about powering up their earnings from blogging on the steem blockchain. It's understandable and I wouldn't advise anyone to invest for the long term in something they don't 100% grasp.
This is why I'm compiling here all the reasons why I HODL my STEEM even when they went as low as $0.10 each in the beginning of this year.
Let's jump into it, shall we?
What happens when you power up?
With the SBD is worth $10, this means you can get incredibly cheap STEEM on the internal market...something around $0.18 per STEEM. An incredible buy opportunity for people who makes author's rewards.
So if you are wondering what you get in exchange for vesting your STEEM for 13 weeks, you get the ability for your vote to have an increased value. This means that it's easier to get your article in the "hot" section.
An hidden benefit is that you, if you are not a pro trader and want to reduce the chance for you to sell on an emotional impulse, powering down gives you a week to reflect on whether or not you should sell.
Why Power-Up
1. STEEM is more than steemit.com
Steemit.com is only one portal to get to the steem blockchain. The more portal there is, the less single point of failure exist and the more entry points there is to the ecosystem, the more users can come in, etc.
Here are a few of them:
d.tube => Steem Powered Decentralized Video Platform
dlive.io => Steem Powered Decentralized Video Streaming Platform
dsound => Steem Powered Decentralized Music Streaming Platform
steepshot => An Instagram Like Platform Powered by Steem
dmania.lol => 9gag for Steem!
utopian.io => Rewards the Open Source Developpers!
And more...
2. Steemit.com alone has over 35 Million PageViews per month
No cryptocurrency project has near the impact that steem has on the search engine. It's social, it creates communities and is to this day the best on-ramp to crypto in existence.
3. Steemit.com is the 2000 most visited website on the entire internet
Check out
Steemit.com alexa rankings / https://www.alexa.com/siteinfo/steemit.com
, WE JUST CROSSED THE 2000!

4. The STEEM blockchain is proven to be the best when it comes to high performance
Blockitivity tracks the use of blockchain, the volume of transaction and the capacity utilization index.
Go check it out and you'll see that even with a 1,000,000 transaction per day, it's still in the green!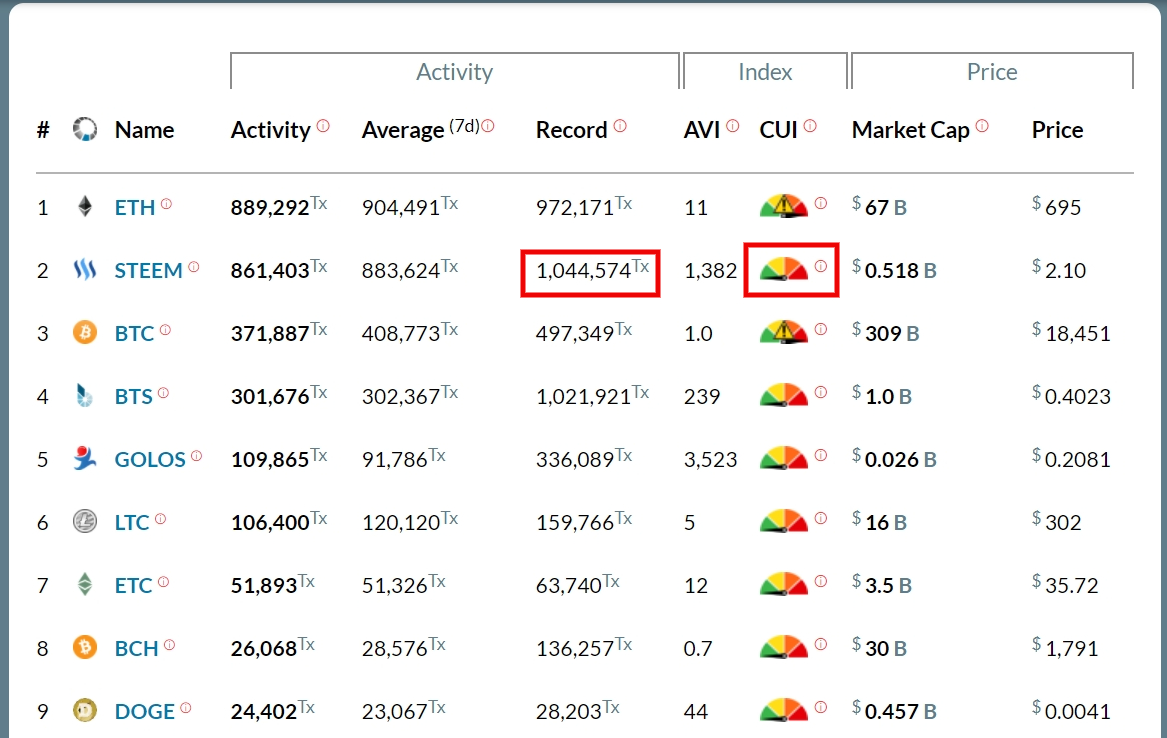 5. Impressing features beyond social media use case
No transaction cost! That's HUGE! Instant transaction! That's HUGE
These are 2 of the biggest pain in the neck when using crypto and steem got it solved.
6. First to market, strong team and miles ahead from the competition
Steem is the first blockchain to rewards it's user for creating content. There has been a lot of growing pain and lessons taken in the past 2 years. But it's already at the scaling stage with #HF20 coming soon. If a competitor were to come in, there would be a lot of catching up to do to compete successfully with steem.
Conclusion
To me, it's a no brainer to power-up right now (or anytime). You want the biggest piece of that pie that you can get your hands on if you think that those are clear indicator of strong upward potential in term of price and impact in the world.
Please let me know if you think I forgot to mention something here.