FINALLY! An Update About Steem Community Feature (Hivemind)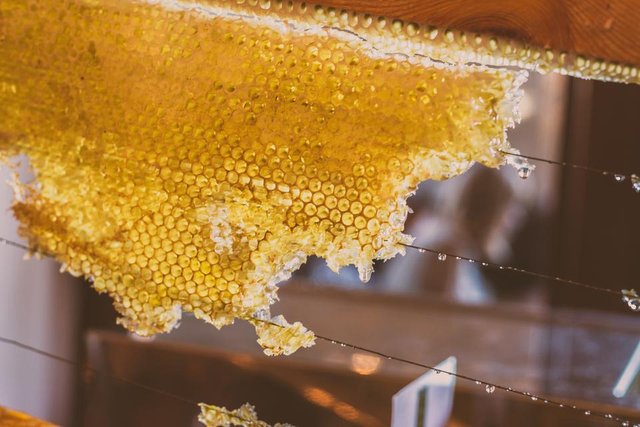 Introduction
FINALLY, @steemitblog gave us an update on the progress of the much anticipated hivemind protocol. I have been expecting it's release since July 2017. I have grown impatient but this come as a breath of fresh air to be honest.
Today, I'll share my thoughts on that latest update.
What is Hivemind?
As described in the Steemit 2017 Roadmap:
We believe that high-quality content and communities of content producers and their audiences are the primary driver of growth of the steemit.com site, and in turn the wider adoption of the platform and STEEM. To this end, we wish to enable many users to build communities in parallel around curating specific types of content valuable to their audiences.
To enable this, we intend to augment our current tag-based organizational structure for posts with a new system called "communities", a special group into which others can post articles. Two types of communities will exist: communities into which anyone in the world can post (where community founders (or their delegated moderators) can decide, post-hoc, which posts to hide from view) or communities in which only community founders' (or their delegated authors') posts will appear.
This system of moderation will function identically to the aforementioned comment moderation system, with all content (including hidden or moderated content) published permanently in the blockchain to prevent censorship. The steemit.com web site will respect the display preferences of the specific community maintainers (within their own community namespace only) while simultaneously propagating every participant's voice throughout the blockchain to the entire world (regardless of moderator opinions).
We believe this unique approach finally solves one of the largest problems currently presented to social media services: the dichotomy between maintaining a high Signal-to-Noise Ratio (SNR) for a quality content experience free of spam and low-value comments, whilst simultaneously preventing any type of censorship.
---
That was the original idea behind the steem hivemind protocol. Opening a way for people to group themselves in was resembles a subreddit so that people can have a better user experience.
This is absolutely critical for steem to grow because right now, we are all competing for a single "trending" page. We are all stuck under one "community" with much of the content not being relevant to our interests. This is why, a lot of people don't even bother looking at it since it is not relevant to what they are most interested.
But wait...there is more
This is all great but it seems that hivemind is much more than that. As @geekorner commented:
It's quite simple. It's basically going to be a database that tracks certain things on Steemit, and which will be "pingable" for information. Rather than requiring you to always ping the current nodes, which are sometimes slow, overworked, and that you can't make changes to. Hive will actually allow rapid developer changes, because it won't be hosted on nodes that basically mirror witness functions.
Creating New Ways to Organize the Blockchain
Developers wants to have the freedom to experiment in new ways of organizing content and without hivemind it is currently quite difficult. With hivemind, they will be able store all the relevant information in a traditional database and keep it in sync with the blockchain, while adding new custom layers of logic and features. Because it's written in Python, developers will be able modify its behavior and APIs with ease... and experiment to their heart's content.
When will it come out?
When will this come online and what will it look like? Well...this is where I'm going to be a downer for you. Be ready to wait another 3 months.
Development always take 3 times longer than we anticipate and of course, this is the kind of thing that shouldn't be rushed. As @inertia posted, it's pretty much like building an airplane in mid-air.
Also, when it will be released, don't expect a complete overhaul of the front-end of steemit.com...this too may take another 3 months for it to come. Hivemind will be running quietly in the background and be a tool for devs to build their own app on. We may see the implementation of hivemind on other website before we get to see any changes on the front-end of steemit.com.
Conclusion
I hope @steemitblog will continue to update us and keeping us in the loop. In this bear market, it's one of the best thing they can do to keep the faith of investors.
Photo by Jez Timms on Unsplash