Now we are talking. Steem has rallied nicely the last couple of hours. Headed back up, and this is great news for all of us Steem holders for sure. I've been amazed watching the SBD double in value OVER Steem. Steem seems to be trailing back up toward eventual parity once again. The SBD is currently trading at $2.31. Who would have guessed? We all would have held on to our SBD to trade up to Steem if we would have known.
Gridcoin is making a nice move up as well. Currently just over .06 Cents. That is quite amazing if you ask me. Its been fun watching Gridcoin go from just over .03 Cents to now over .06 Cents. Gridcoin is finally getting the attention it deserves. Lots of room to grow as well. Crypto's seem to be the focus of change and hope. Gridcoin will be part of the wonderful future to come.
All is ok though. Prices moving up are always a good thing if you are locked in. Good Luck all. Keep acquiring Steem. Cheers.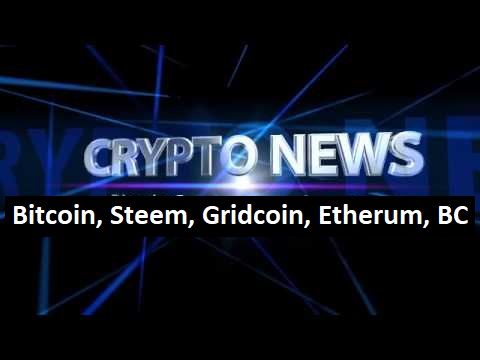 (Image from google imaging in the subject of gridcoin, and steemit).