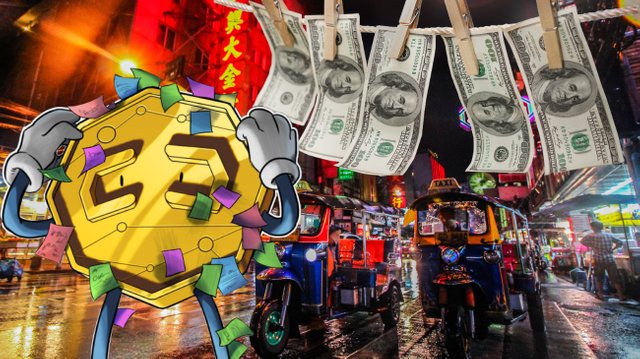 "It will be a tool of new money laundering," - Anti-Money Laundering Office Secretary Pol Maj Gen Preecha Charoensahayanon
Crypto Bad, AML good
How's everyone?
The crypto market sees a surge as the wider market panics amid Tariff wars, Dow Jone plunge, RMB-USD all-time low. We're seeing Bitcoin again gaining market share of more than 60% as value floods to it.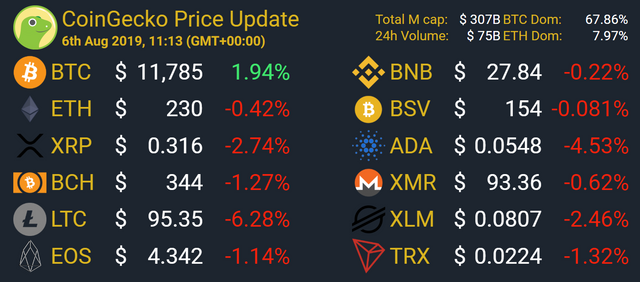 Steem has seen a downward trend for months now, probably as investor flock to move their altcoin value to Bitcoin as part of the FOMO.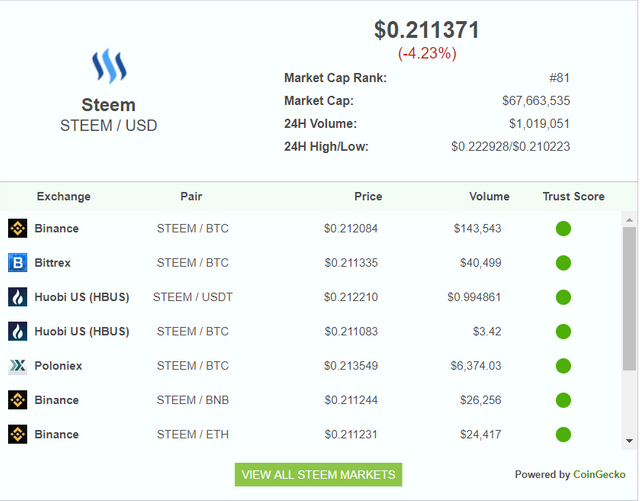 Will we see Steem hitting a new all time low? Are you still waiting for a higher discount to load up on your Steem power?
Here's today top 3 curated news by @CoinGecko
Thai AML laws will include crypto soon
Acting secretary-general of Thai AML Office (AMLO) has announced that the government will amend the regulation to prevent crypto use for illicit activities.
Calling it a new challenge of the AMLO under his leadership, he called crypto as "a tool of new money laundering".
As a start, the amendment will include requirements for digital currency exchanges to report their activities to the office.
Federal Reserve to develop 24/7 instant payment and settlement service
The U.S. Federal Reserve Bank is announcing its plans to develop a new "round-the-clock real-time" payment and settlement service.
It is now requesting public comment on how to deliver the service.
The new plan will require an infrastructure upgrade and the Fed is eyeing a launch date in 2023 or 2024.
Secret U.N. Report suggests North Korea Stole $2 billion via crypto
North Korea may have stolen up to $2 billion by hacking overseas financial institutions and cryptocurrency exchanges.
According to the confidential U.N. report, the North Korean government used the stolen funds to fund nuclear and ICBM research.
According to another cybersecurity report, a North Korean hacker group was responsible for the $534 million hack on Japanese Exchange CoinCheck.

Follow us here on Steem!
Can we get some love here on this amazing platform? Tag your friends and tell them to follow us here! Let us know in the comments and we'll give you some lovely upvotes.