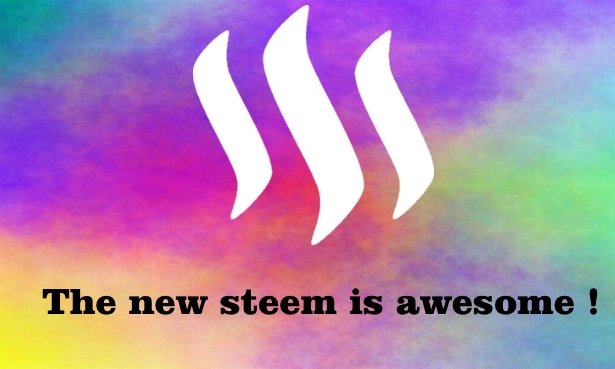 Don't look at the recent steem price, but look at the technology we have.
First of all we are on a blockchain and it's great, everything is transparent, most people here understand how each project works and how steemians act. So, it's clear who is working hard to improve it and who is not.
The transactions are fast and you can transfer any amount of money to anyone in the world in just 3 seconds.
We don't pay any fees and we can keep sending steem to each other without paying anything.
It's a real p2p system !
We can create apps and communities and make them grow and improve.
Now thanks to steem-engine.com we can create tokens and tribes.
Each idea can be empowered by steem.
For example now, you can create your own @dtube by creating your own economy there.
@steempeak is great as well and they added recently so many updates where you can order your favorite users and creators, you can see as well there tribes and much more.
palnet.io also are creating big community and it has its own token and own upvoting rules.
I just can't count what's happening now on steem because it's a lot and everyone now can find what's he looking for.
I don't think even that we need smts that much, because the token system is already working well and we have so many communities and projects created.
Thanks to @whatsup for spreading the idea of #newsteem to make steemians understand the potential of this awesome blockchain.
Don't look at the price and act like you just joined steem and let's build it together !
There is a saying in Russia: ''After each silence there is a storm''.
I think we will see that storm in steem very soon, because bitcoin price is stable now and investors now will look more to altcoins, when they will find out about steem and what's going on here, they will invest in it for sure.
I'm almost sure that the price of steem will grow very soon.
I'm not an investor advisor, but I still positive about steem. ☺
---
---
You're welcome to join @dcooperation , the community to collaborate.
Subscribe to my youtube channel here to watch my interviews
Read the white paper of @dcooperation here : DCooperation's white paper !