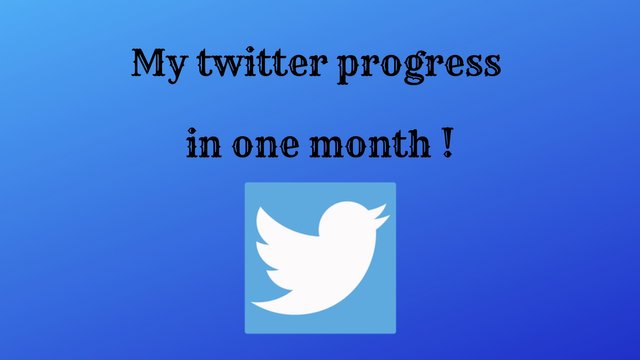 I joined twitter about 2 years ago, just after joining steemit. I had a username there @clixmoney and I was sharing there every single post I was writing in steemit. But after a while twitter blocked me because of those links. The big mistakes I was doing is sharing only links and not connecting with other steemians there. Never showing my face maybe also made moderators there think, that's I'm not real.
After that I stopped using twitter untill @nathanmars started the campaign of promoting steem in twitter. So, I registred a new account and called it ''clixmoney1'' , here is the link to my page there : https://twitter.com/Clixmoney1
Now, I hope I'm doing the right thing, but sharing there not only links, but also thoughts I have in my mind. I also try to connect with others, to show my face, to use pictures and to try different tags.
I'm really happy with connecting with people in twitter, it's really much easier to find good steemians there and to make more friends. I have now more than 200 followers, people are liking my tweets, retweeting and commenting. I even found those people who I knew a year ago when I was posting only in steemit.
During the last mounth I have more than 61 k impressions, and those are all potential people who may join steem.

I want to thank all those who are doing their best to promote steem in twitter. Thanks also to big players like @theycallmedan, @thejohalfiles and @nathanmars of course.
I'm happy also to see members of @dcooperation active there. Like @freecrypto , @cryptospa , @dmilliz , @iamjadeline , @eugelys , @matthewtonyit , @rehan12 , @urme33 and more stteemians who are doing it very well.
Let's join this movement and make our promotion even more effective.
I want to help more in this and I will tag more active people in twitter here, to call people to follow them and support. They are doing that not for rewards, but just to promote our awesome blockchain, so they all need a motivation.
If you are not yet active in twitter promoting steem, please write in the comments how can I find you there and I will follow you there. Let's connect in other social media to show non crypto world, how much connected and friendly we are.