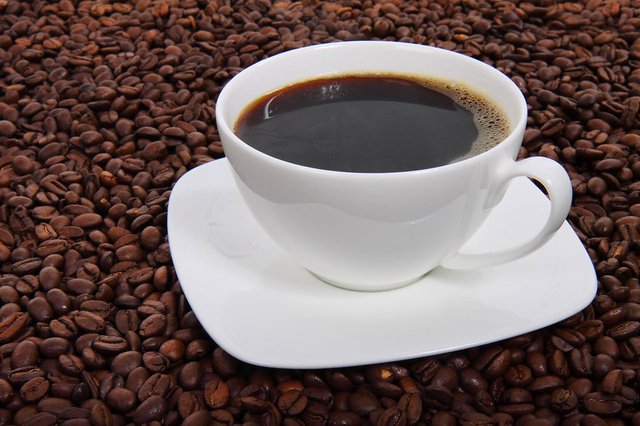 Hot and Cold Coffee in one Cup
Everyone has preference. Some people like hot coffee, some like ice coffee, and some like both. But if one likes both hot and ice coffee, will lukewarm coffee satisfy him/her? It won't because it does not mean both but it just means neither hot nor cold.
Interestingly, we are able to find hot and cold sides in recent debates on curation rewards. For-content people view the current problem of Steemit is too many bots that generates voting noise and impede proper contents filtering mechanisms. They are more likely to contend removing curation rewards in order to drive away voting bots. Meanwhile, for-profit people argue that removing curation rewards will cut financial incentives and hence discourage holding Steem Power, resulting in a considerable price decrease. You may think one of sides is correct, but I would like to say both arguments are true and they have no problem at all. The real problem is lukewarm coffee, that is, these hot and cold coffee is mixed in one cup that is called curation rewards.
Two Motivations: For-profit and For-content Users
The goal of for-content people is to find good contents and more profit is lower-priority for them. Their main source of satisfaction is "psychic income". When they feel good contents are discovered, the authors are rewarded, and they are influential in that process, they will gain the non-financial income. For-content people consume contents and usually spend money. In active form, they give tips, and in passive form, they can give up potential profits. In Steemit, I believe they will continue voting even though there is no curation rewards.
On the other hand, for-profit people seek more earnings. In Steemit, their votes aim to gain higher curation rewards. A quality of contents is less important for them. Instead, finding high-paying is the most appropriate task for their purpose. They are not consumers but rather investors. If curation rewards are removed and no incentives are given with votes, they tend to give up voting and furthermore they may sell Steem Power.
Currently, curation in Steemit includes both consumption and production in a badly manner. Ideally, higher rewards should given to posts that provide greater satisfaction to contents consumers and add value to Steem. But now, higher rewards are also given to posts that provide greater financial benefits as curation rewards.
We Need Two Cups
Here, I would like to provide my simple suggestions to separate profit- and content-oriented motivations.
Removing curation rewards
Adding investor's reward
Investor's rewards are only given to accounts whose voting power is not used in a period. So it can be called as "inactiveness reward". The distribution is proportional to Steem Power.
What will happen then? If one is purely chasing profit, he/she will choose to be inactive and earn investor's reward. If one doesn't care profits but wants to curate and reward authors, he/she will choose to vote while giving up financial benefits. Voting bots for profit will be stopped (unless the owner isn't too lazy to stop bots). Curators' influence will increase relatively. Investors still have financial incentives by the new kind of reward.
Summary (TL;DR)
Current curation is mixture of motivations for financial benefits and for picking good contents.
To satisfy both, we need to separate these two motivations.
Adding financial incentives on "not curating" while removing incentives on "curation" can achieve this goal.
Edit
A modified version with remaining curation reward is posted
https://steemit.com/steem/@clayop/diversifying-curation-reward