Tron, when a big fish swallows the whales of Steem
This is common in the capitalist market, the big fish swallow the small. When the big fish comes from the last communist empire and it swallows a decentralized network, things get more fun.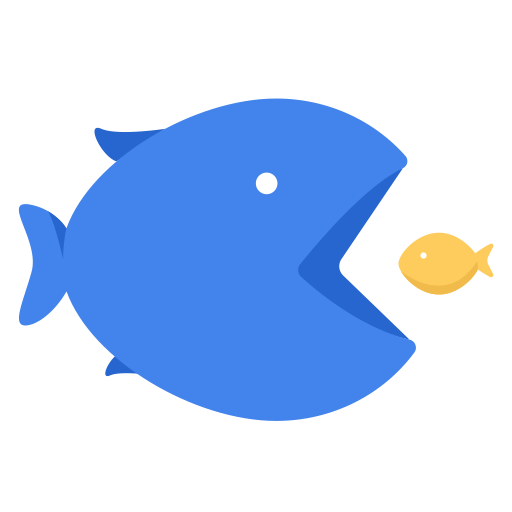 For 3 years I was sold the idea that Steem was a decentralized, autonomous network, etc.
I had noted that proportional investment voting outrageously favored investors and had little to do with democracy… all the good-thinking people in Steem found it normal.
Justin Sun arrives with his millions earned from Tron and buys the capital of Steem in possession of Steemit (@Ned)
Patatras ... everything is falling apart.
First of all, congratulations to Justin for making a fortune with TRON in the hyper-competitive world of cryptos! I do not know much about TRON and I will start to find out.
Justin buys Ned's Steem! And becomes the first investor on Steemit. Hello decentralization ... Justin can easily vote for new dedicated witnesses and decide for himself the future of Steem (the blockchain).
Obviously some founders such as @klye will react and the blockchain will fork.
The community will therefore weaken again in the same way as it weakened during the split between @Dan and @Ned.
A few comments !
Nothing better could happen to us for the promotion of Steem, we never had so many articles in the press.
The objective of @Justinsunsteemit is certainly not to weaken the new toy that it has just bought in monkey money, sorry in TRON.
I just have to spend hours figuring out who Justin is, what TRON is and speculating on Steem's future.
Unless I join Voice, the new REALLY decentralized network of Dan Larimer, which unfortunately is for the moment reserved only for Americans in the USA, exterminators of the native americans and Trump voters, friends who nevertheless freed us from the totalitarian yoke in 45 ... a real invitation to participate.
Your opinion interests me ...