Steem needs you to help
Hello Steemians, hope everyone is doing well.
Some of you may know this already, but this short post is for those who have not participated yet of this amazing opportunity. As I type this, STEEM is in #2 position to win a contest and get listed on gonetcoins.com a company who is a leader in the cryptocurrency space.


All you need is an email
Registering is quick and painless and the whole thing should take a couple of minutes. You can vote once every 24 hours, so remind yourself to do so, set a timer, set a reminder of your phone, but don't let this opportunity slip through your hands.
If you are wondering why you should care, it's very simple: The more exchanges STEEM is on, the more valuable STEEM becomes. This means that this blockchain can have more users, and more use cases, which both are important for the long term success of STEEM.
I got wind of this last night, and have done my part of course. But I hope that all the readers of this blog feel empowered and inspired to participate of this too. Long story short, if we make this a reality we all win.
So go here: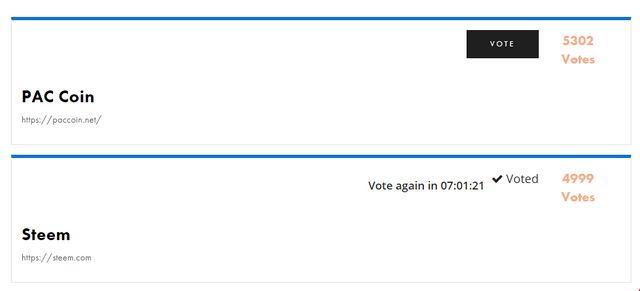 As you can see we are very close to taking over the first place, so this is the time to get excited and inspired.
Wishing you all the best