A Little More (102) of The CamilleSquad's Delegations Removed =)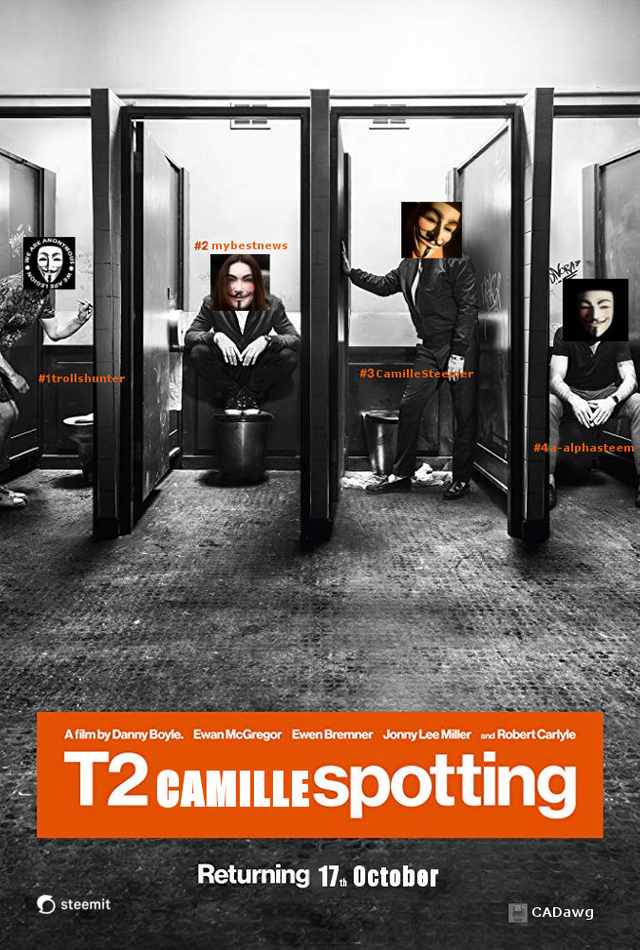 The new STEEM hit, coming to a blockchain near you, soon!
Hello everyone,
Camille loves to downvote me, so I decided to do her a favour and get a bunch of her faucet created accounts banned from redeemer, the software which issues delegations, this means they get their delegations removed and are set to 0 SP (or whatever tiny amount of SP they had personally ammased through abusing introduceyourself)
Interestingly, once I created @stateofcamille, they stopped posting and just went to downvoting, so after the delegation is removed these accounts will be able to downvote, but literally have 0 SP, infinite no weight downvotes! LOL!
So this week I feel like I've done a lot for the chain. I'm very happy that I've managed to contribute something and do something good for my favourite chain.
I managed to collect 102 Accounts to blacklist. They're all less than 1 SP.
Here's all of the fun times they had:
Link to Contribution
This totals approx 15 * 102 = 1530 SP
fessio
miraki
jusard
jixta
lalihe
trymol
rooslom
malinju
teresia
alinu
bjiuko
serza
xezagu
tygewer
droilzie
caboxte
jerdtys
cribesa
timultid
kremier
grezil
jirjaz
lamaik
gredon
spirfu
calumita
zerdif
trupi
batriose
crefy
wretzme
beatru2
greizo
dravez
miranza
rezaturi
profunila
termium
yaluma
tresmefi
asmodeem
cilamita
bleerer
eincov
frigus
serceazd
julye
bettis
emtriks
armidea
krespo
jirtrumi
brasmin
vautyu
ferzer
elsazu
cribonu
blismot
meuko
derviom
frisutcrao
hotream
krepiev
giuvre
jurtif
sasdemise
twosmin
milanose
nafirtita
solited
brilanti
nerviseu
jerdilo
fesrty
reamdram
servtiom
rezsad
orvilam
minchew
roadang
sibella
jestru
raclim
tigirl
farouda
renyd
malesi
jertrasoim
vikeazim
grenai
caractus
xercu
daimqui
zerbo
verunick
sospicy
deito
facresil
carfemise
juntre
trollshunter
hatshep