Changing your Steem recovery account and creating new accounts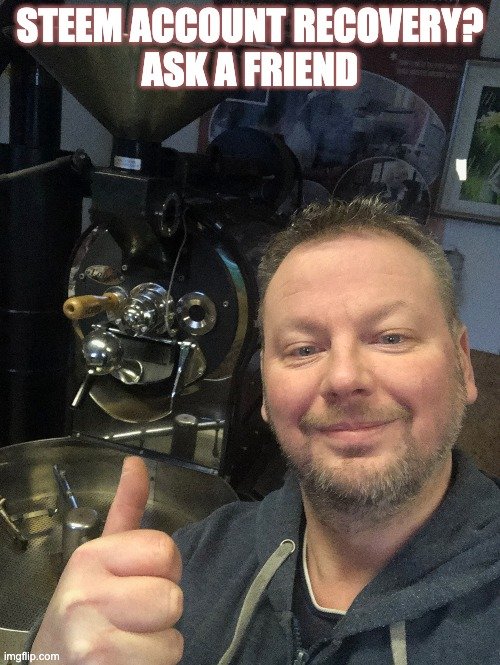 So this is quite a hot topic now, considering Steemit Inc had most of it's technical staff resign and slowly services are dropping out that were part of it. I will say this has been covered in far more technical detail with additional references here https://steempeak.com/@ausbitbank/how-to-change-your-steem-recovery-account-with-steemworld-org
For me the first rule of account recovery is...don't need account recovery. Look after your keys, use only your posting key unless the active key is absolutely required. Where possible use the Keychain plugin for Chrome browser.
Keeping your keys safe is crucial, but so is being able to access them if needed - so you need to store them somewhere where hackers can't find them but you can. Being old and a bit potty I prefer to print out all my keys on a piece of paper..and then store it under the squeaky floorboard behind the kitchen dresser. Now obviously if a hacker manages to geolocate my house, fly to the UK from whatever part of the world they live in, break into my house which is occupied 24/7 by my family who are far more fierce then a pack of Pit Bull's forced to listen to the Ketchup Song for 12 hours straight (Friday night it's party time
Feeling ready looking fine,
Viene diego rumbeando,
With the magic in his eyes)
They could actually steal my keys from under the squeaky floorboard - but that is a risk I'm willing to take.
There are many ways to securely store these keys so you can get at them when needed, but relying on them being in your Steem Account isn't one of them - because once you accidentally leak a key and someone takes over your account - you can't get at any of the other ones you need. So while you are thinking about it now, extract all those keys and store them somewhere safe, or if you are Mensa material just memorise each one.
But what to do if the unthinkable happens and you loses your keys and someone hacks your account? Then you need recovery - and if like me you left that at default it's @steem which is no help at all anymore -_-
Thankfully you can change your recovery account to anyone, so think of a friend, who you can rely on because you need to be able to get in touch with them within 30 days of loosing your account.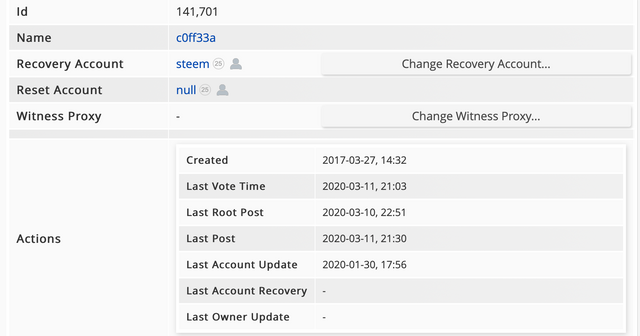 Here you can see using steemworld.org that my account recovery is still @steem - oh no I'm actually just giving my Steem away to hackers. Fortunately steemworld.org also makes it super easy to change this account.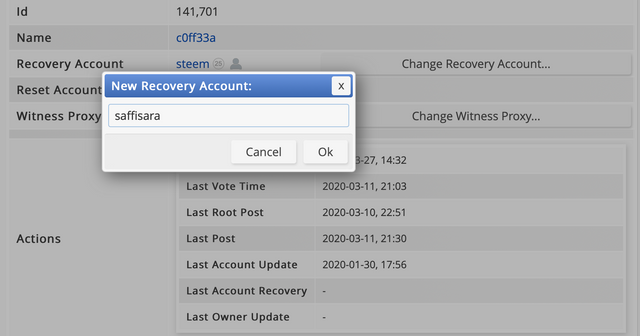 By clicking Change Recovery Account I can choose someone I trust and I know I can regularly contact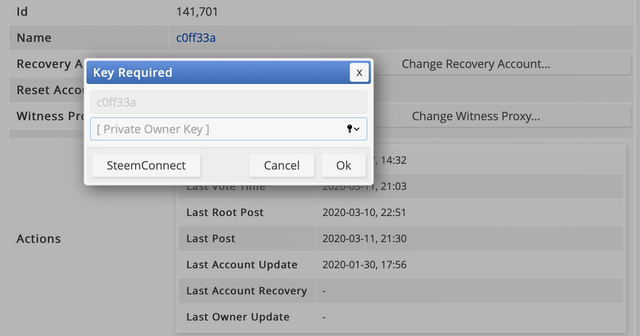 Here you need to give either your private owner key or use steemconnect. As a rule pasting your keys into things is not a great idea - unless you are 100% sure the site you are pasting then into is legitimate - there are way too many phishing scams. Ideally Steem Keychain is the best way to safely store and use your keys, but it will take a while for all dapps and sites to make use of it fully.
Once you successfully change your account recovery, it will take some time to show up on steemworld.org - if you want to confirm it went through go to https://steemd.com/ and enter your account

It will then show up in your transaction list.
This will ensure that if you need to recover your account, you can be in touch with someone that can help you. There is still a lot of work to do after that - but hopefully you won't ever need to do that - because you take good care of your keys don't you...
On Boarding Accounts
The other question I am seeing a lot is about creating accounts, there are actually many ways you can create accounts including again using steemworld.org if you have enough resource credits

Once you claim an account you do not need to create it, you can just store claimed accounts and create new ones when someone needs one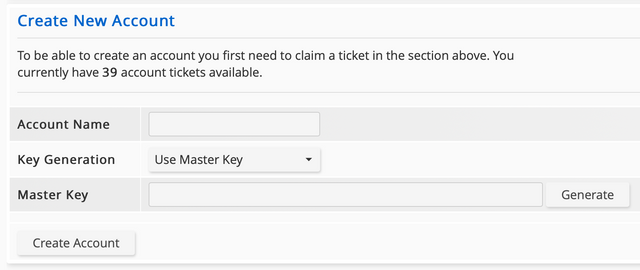 If you do it this way, the account will have 0 Steem Power and so will not be able to do anything on the Steem Blockchain - so the new owner either needs to be happy to pay for some steem to Power Up or you would need to delegate some of your Steem Power to them so they can start making transactions.
@steemmonsters will sign up accounts and you can pay for the account in various ways including Pay Pal, https://steem.ninja/ allows account sign ups and also https://anon.steem.network/
It's easy to change your account recovery and have piece of mind, and we have more then enough ways to open new accounts on the Steem Blockchain. All you need to do is look for the alternatives. And one of the easiest is steemworld.org which is coded and entirely funded by @steemchiller - it costs way more to keep his website running then he get's back in post rewards - and I'm happy to support him by setting 50% of this post rewards to go to him and his work on steemworld.org
Last Confirmed Block Number 41,567,803 Last Aslot 41,707,828

Steemd v0.22.4444

Kind thanks to Witness
@enginewitty
for employing his Ninja graphic design skills and producing this 🔥 banner
If you enjoyed my post don't forget to leave an Upvote, feel free to comment on what you liked or where I can do better even. Follow @c0ff33a for regular and varied posts, photography, my weekly VLOG, posts on coffee roasting and brewing - just follow and see.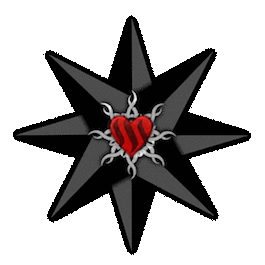 #thealliance
To grow your presence and following on Steemit, be active in the community Discords that offer the chance to learn, network, share and be found. The #TheRamble discord https://discord.gg/HZYzEry hosts a range of shows where you can join in and get your name shown, every Thursday there are two Pimp My Post Thursdays which are hugely popular and give you an opportunity to get your posts seen.

All photos are my own, taken with my iPhone. All my Steem posted pictures can be freely used by other Steem users in their own blog posts - all I ask is that you follow me and credit @c0ff33a linking to my post you took it from. You can also follow me on Twitter
You can view my current Witness Statistics using this tool produced by Witness @justyy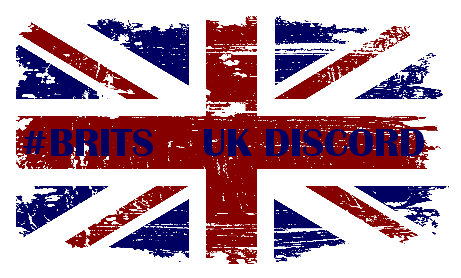 Visit #BRITS Discord Channel
Keep up with the United Kingdom of Steem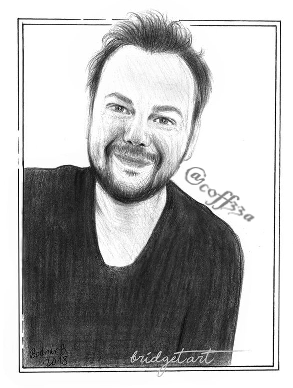 👆🏼 Me ☕️
The picture to the right kindly sketched by the wonderful @bridget.art , be sure to check her incredible art out https://steemit.com/@bridget.art
The greatest challenge we face on Steem blockchain is getting our posts seen, I have always believed the simplest and best value way of doing this is by commenting on the blog posts of others, the more you engage people and interact with them the greater the chance they will visit your own blog and return the favour. Other then spending all my free time commenting on Steem blockchain posts, I also distribute coffee roasting machines and also espresso coffee machines and roast my own Speciality Coffee Range. being one of the premium coffee suppliers Yorkshire including a wide range of filter coffee sachets. Finally I have a dedicated website to my Artisan small batch roasted coffee featuring roast and post packs and super easy coffee subscriptions

Proud sponsor with @derangedcontests of @brosino , free to play and cash out Steem rewards, head to Brosino Website now and start playing.
!steemitworldmap 53.766547 lat -1.801500 long Bradford, West Yorkshire, United Kingdom. d3scr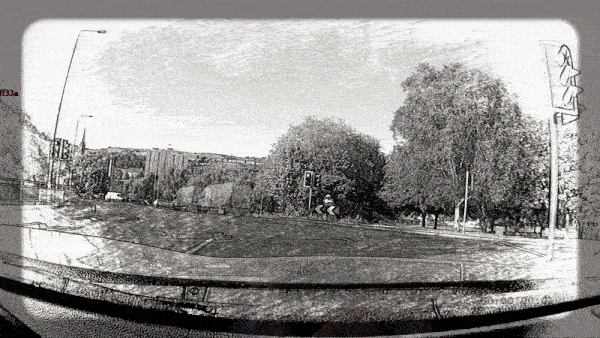 This awesome animated Banner has been kindly been created by the wonderful @snook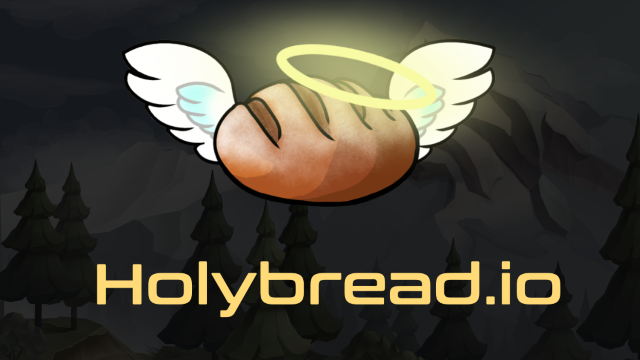 The Coffee Break Discord Voice Chat Show, in @thealliance Mondays 10pm UTC hosted by @c0ff33a and @enginewitty
Don't forget to vote for Witnesses https://steemit.com/~witnesses
You can vote for the Witness team c0ff33a and @derangedvisions if you like what we are doing for people and communities throughout the Steem blockchain - click vote for c0ff33a Witness
If you are uncertain about Witnesses and who to vote for you can vote for c0ff33a as your Witness Proxy and you will vote for the same Witnesses as I do.
If you have spare Witness votes, support other active Witnesses like @thekitchenfairy , @enginewitty and @jackmiller
@untersatz

2017 blogging, 2018 Witness, 2019 COFFEEA TOKEN