Hey Steemians,
This is something, I have encountered yesterday. I was amazed to see what is going on and how few people are tricking Steemians to Hi-Jack their accounts.
Our Steemit accounts are not just something that holds money for us but It's also an asset, We put a lot of hard work to get it grow to make potential followers and not to mention the hard work done behind the reputation.
Loosing your steemit account means you are losing your whole identity on the network at least in my personal opinion.
My cousin @honeychum, he loves to write stories and I must say he's pretty good at it. Just yesterday, he finished writing an episode of a story he's writing from past month named "JIHAD". I was sitting right next to him when all of this happened.
Someone left a comment that he has copied all the content from a source and provided the following link:
https://steemij.tk/@felixjaspr/jihad-or-a-journey-towards-nirvana-or-episode-9
This link leads us to the following page: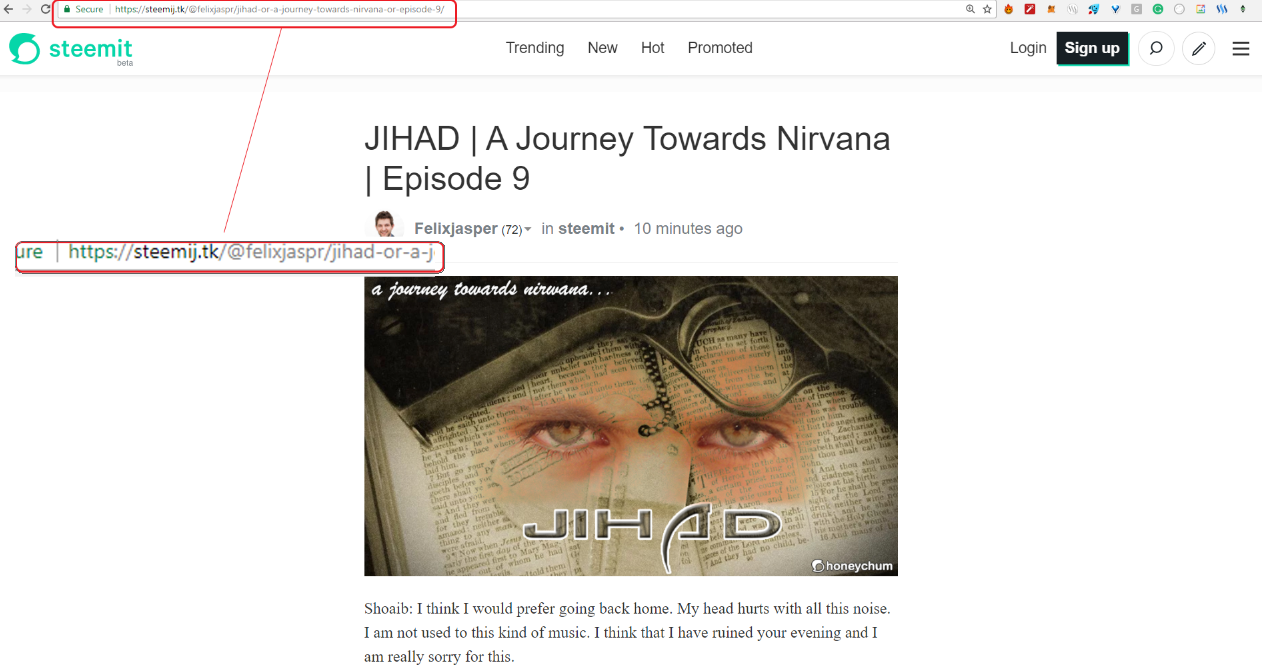 It looks exactly like, you are on steemit but if you look closely on the link it's "steemij.tk"
Since, steemit.com is technically just HTML files linked to steem blockchain and anyone can actually create a site like steemit.com on let's say steemnew.com and it would run exactly like it's on steemit.com
Strangest thing was, this page was asking for login details of steemit account in order to read the full post. Which looked scammy to me.
To make ourself sure. First, We looked up the username @felixjaspr on steemit but that doesn't exist. So, i removed the post URL and try to open the profile on "steemij.tk". which led us to the following page: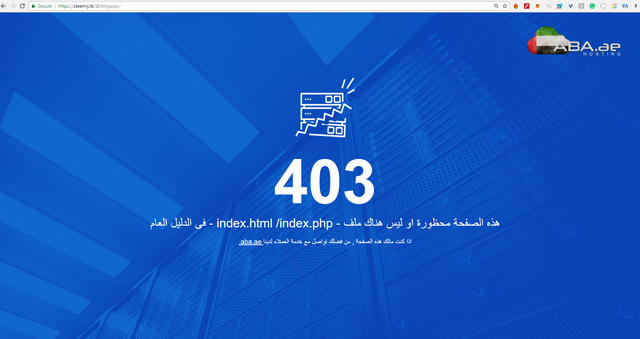 It became clear to us that this is a scam. Trick was to tease him with his own content by challenging that he copied his content from a source by providing a link. And when he visits that link, It asks for steemit account details. One you put your username and password. Your account is gone forever. As there is no password recovery options on steemit.
We need to stay alert from the scams happening these days. People will find new ways to hack/steal your money. But on steem they are not just stealing your money they are also stealing your identity on the network.
Person, who commented on the post, removed the comment after a couple of hours. I am sorry to say, but I was not able to take a note of the username for now.
I made this post to let other people know about, how some scammers on steemit are trying to take away your accounts. If you guys face similar issues in near future. I request you to make a post about it and let others be aware.

Join Steembulls on Discord: https://discord.me/steembulls