Introducing BlockDeals.org: A Community Platform for Bargain Hunters and Deal Spotters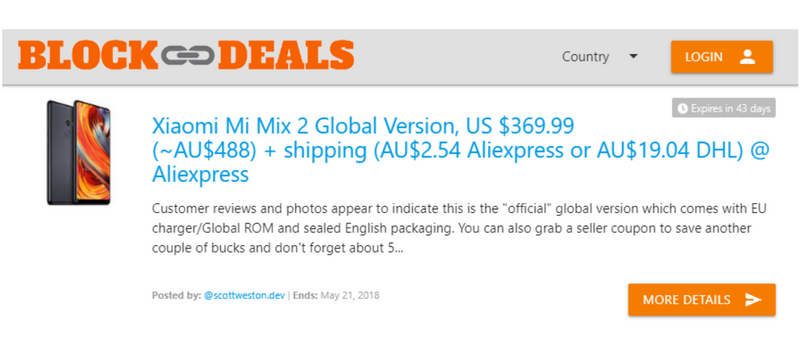 Yes, Steem is going mainstream and challenging the $5+ billion deals community to make the switch to the 'get paid to participate' model.
The team behind Block Deals believes taking on the world's largest companies, like YouTube, Facebook, Instagram is challenging at best, and believe growing niche communities is a faster way to achieve critical mass for the Steem Blockchain.
And being a website for everyday people, we can ensure the Steem message is heard far and wide.
There is a Deals Community?
Absolutely! The deals community is a worldwide movement of bargain hunters, deal spotters and people who live a frugal lifestyle.
Let's face it, everyone loves a bargain, and before Block Deals, these fanatics have freely given up their time, sharing deals and bargains, within their respective communities, with nothing more than community recognition as a reward.
But being price sensitive, we expect these bargain hunters will eventually migrate to Block Deals once they see the opportunities to not only earn Steem tokens for contributing to the conversation but could also potentially earn enough money to cover the purchase cost of the deals they are sharing.
It's a real WIN-WIN for a community that relies on discounts, coupons and bargains to make ends meet.
And now Block Deals can offer a real and tangible incentive to all the people taking the time share their bargains, but none of this would have been possible without the Steem Blockchain.
Block Deals runs on STEEM!
Divide and Conquer
The decision to tackle the daily deals, couponing and bargains industry, is primarily based on the notion that they aren't organised except perhaps for Groupon Inc. But rather than tackle a large player like Groupon with a decentralised app, we've opted to grow the underlying communities that feed this $5 billion industry.
And it's these underlying communities like: Ozbargain in Australia and SlickDeals in the USA that are the most vulnerable to this 'get paid to participate' business model.
Currently, Slickdeals.net commands over 5.9 million monthly visitors 

and Ozbargains.com.au is currently running at over a 1.7 million monthly visits and this is just from organic search opportunities alone.

And both businesses are currently based on the Ad Revenue Model to continue funding the growth of their websites.
This gives Block Deals a unique point of difference. Block Deals doesn't need to rely on funds generated from advertising at all and this lack of advertising has allowed us to design our site with clean lines and white-space in mind. This ensures that it really stands out from other websites in the deals community.
The fact that Block Deals won't be selling advertising also gives the site more integrity and trustworthiness which we believe will drive more people to use our platform in preference to the other platforms out there.  This, and the fact that users of our platform can generate a real income stream through the sharing of deals.
Funding for Block Deals servers and team is via a 10% beneficiary reward not unlike the other major Steem blockchain operations.
The Team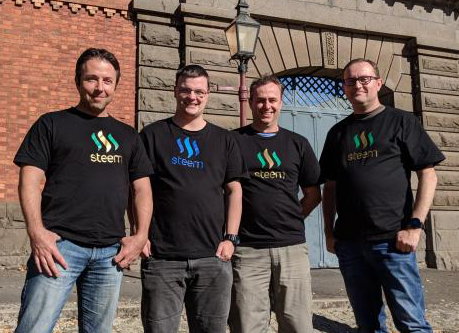 Behind every great idea there is a great team and Block Deals is collectively run by @dealsy, @scottweston, @mazzle and @just2random who have over 50 years IT industry and website experience between them.
Adding Value to the Blockchain
When developing BlockDeals.org we've considered the impact to the Steemit community and have included a custom tag, 'blockdeals', to ensure Steemit.inc can filter out our third party content if required.
But that said, the engagement in comments alone is expected to easily surpass the average 2.5 comments Steemit currently commands per post.
The amount of time people will spend saving a few dollars and then talking about it is amazing, and once the word gets out, Steem will also enjoy a far wider reach than from just the creatives and writers currently in the Steem Ecosystem.
It's time to grow and really take advantage of this incredible opportunity we've been gifted by our founders at Steemit Inc. Thanks @ned and @dan for setting the wheels in motion and for believing in the bigger picture for the Steem Blockchain.
Finally, Block Deals will be open-source and future communications will be managed via the Utopian-io open source platform.
Join Us - We're Already Live!
Yes, Block Deals is already live, and this 'Minimal Viable Product' is just a taste of what's to come. 
Best of all you can get paid to post deals, and earn a little more by curating the good ones. 
And just like Steemit you'll also get paid when people upvote your comments. So active community participation is encouraged and rewarding.
We Need Your Support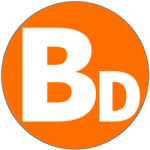 The way we disrupt the Deals Industry is by creating communities that are rewarded for their action and support of other community members while posting and sharing the deals they love.
And although individually we are only small players in the Steem Ecosystem we have grand plans to rapidly accelerate the Steem brand through this initiative. 
So while we find our feet, we'd appreciate any delegations of Steem Power you can spare to the @blockdeals account so we can ensure the Block Deals Community is suitably rewarded for their efforts.
50SP | 100SP | 200SP | 500SP | 1000SP