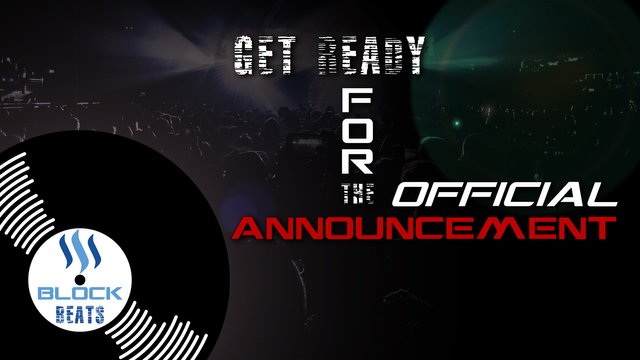 ---
Hello World!
I am very happy to announce that Block Beats is the first blockchain based record label in the world. It also is the only label in the world which was founded by @soundworks to gather all of talented singers, songwriters, instrumentalists, composers, DJs, music producers and sound engineers from Steemit in one place, so they could work together and would be able to make more money.
Why Block Beats?
I have been using Youtube for over two years, during this time I had opportunity to get my first contract from record label from Los Angeles. Fortunately, it was not the thing I was looking for. All I ever wanted was kind and helpful community and Steemit is the answer to this dream of mine. Community is the reason why I decided to stay here and start my own project - Block Beats.
What is so special about Block Beats?
Due to very good deal with distributor, I can offer better conditions than the most of record labels in the world. Your music will be available on the blockchain and in over 150 online stores and streaming services like: Amazon, Apple Music, Google Play/YouTube Music, Pandora, Deezer, Tidal, Napster, Spotify, iHeartRadio, ClaroMusica, Saavn, Tesco, EMI, iTunes, BeatsMusic, MTV and many, many more.
It basically means that if your music will stop making money on the blockchain, you will still get the revenue from stores and streaming services. What is more, every artist will get verified check mark on Spotify!
Block Beats Community
I would suggest you joining Block Beats server on Discord as soon as possible! Discord gives you awesome possibilities like:
You can send your demo to Block Beats,
You can talk to new people,
You can promote your music,
You can share your favorite songs in Music Discovery channel and the best of them have a chance to appear in Music Discovery post by @soundworks (you will be mentioned in the post),
You can listen to radio,
And... you can talk about everything else!

Support Block Beats
My personal goal is to make Block Beats something big and great. I am going to invest in it as much time as I can even if it means that I will have to cancel some of my other plans. Unfortunately, this project is in its very early stage, that's why any help is appreciated. If you like the idea behind Block Beats, you can support the project by upvoting this post, resteeming it or delegating some Steem Power for as long as you want to:
50SP | 75SP | 100SP | 150SP | 200SP | 300SP | 400SP | 600SP | 800SP | 1600SP | 3200SP