Curation rewards: When and how to vote to get as much as possible!
These rewards are intended to encourage searching and voting on high-quality content. The system that grants them is quite complicated. I will present to you what influences their value and how to vote to get the highest rewards. I invite you to read.
---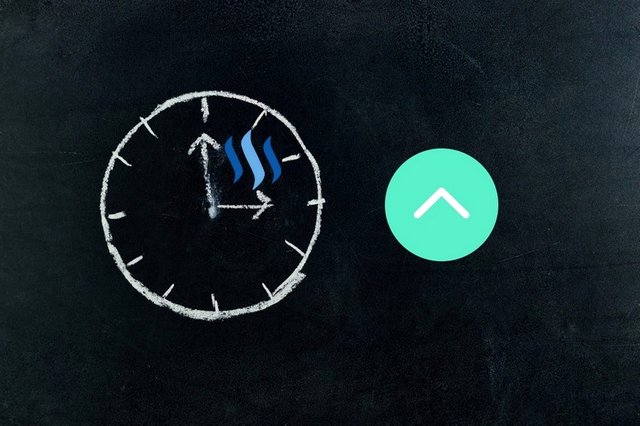 Source: Pexels.com link [CC0 License]
---
After 7 days, each post is paid out. 25% of the total amount of rewards goes to the curators. This sum may increase up to 50% in the upcoming update! How are these funds shared? Here are the factors that influence the distribution of curation rewards:
---
The order of votes
---
An overview chart below shows how your curation reward is affected by the number of people who voted. As you can see, the majority of rewards are received only by the first few curators!
---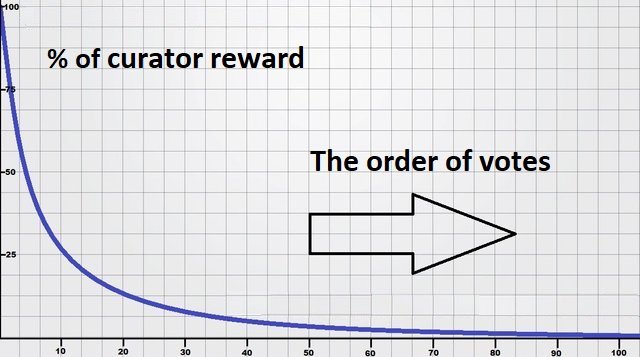 I drew an overview chart
---
It would seem, therefore, that it is enough to vote immediately after adding posts. However, it is not because the second system works here:
---
Time after publication
---
The chart below shows that by voting on the post within 15 minutes, we give up part of our curation reward for the benefit of the author of the post. At the time of publication, the vote gives 100% of our curation reward to the author of the post.
---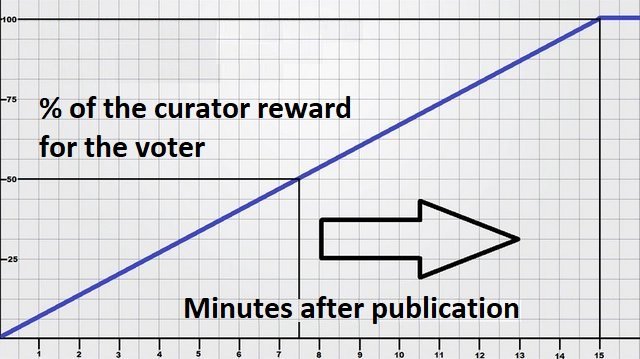 I drew an overview chart
---
STEEM POWER
---
The third factor affecting the amount of your curation reward is the weight of your vote. The more STEEM POWER you have, the higher your curator's rewards will be. What counts is the current state of your voting power and used percent of your power.
---
Optimal voting strategy
---
Ideally, when you are the first to vote for a post after 15 minutes of publication, and ultimately this post will earn a lot. Then you will get the biggest reward!
---
In fact (almost) it is never. You should search for good posts in the new tab and vote before the 15th minute. Voting for posts that have already been earned does not give good curation rewards. To earn a lot, you should constantly monitor new content for good posts. I hope that the article has been helpful to you. So I wish you successful hunting!
---
Thank you for reading! Good luck!