Famous Economist Explains: Proof-of-Stake Tokens are Money, Bitcoin Isn't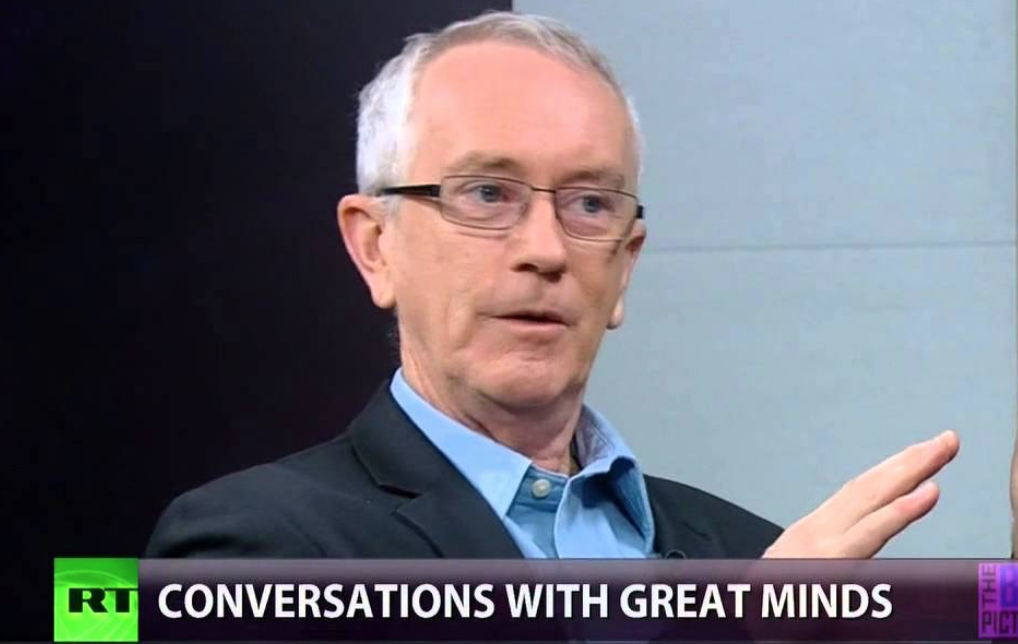 Professor Steve Keen is famous for predicting the 2008 crisis along with its cause as well as the scope of the damage. Not only that, the model he used to forecast the crisis using complex systems theory also predicted the "great moderation" that preceded it. That's how I first came across Professor Keen. Like many of us, the Great Recession forced me to reevaluate everything I thought I knew about economics. My first step was to study all of the people who had "predicted" the crisis. After a while it became clear that just because someone "predicted" the crisis didn't necessarily mean that they were "right." Many were just "perma-bears" whose most valuable insight is that if you always forecast a crisis, you'll always be right ... eventually. Many others predicted the recession, but for the wrong reasons which eventually became apparent over time when their predictions would break down.
Not Just an Economist, More of an Anti-Economist
Professor Keen's insights, on the other hand, held up both against deep inquiry as well as against the test of time. He isn't just an economist, mathematician, and econometrician, but he is also a historian of the field of economics which I believe gives his work a level of depth and sophistication that places it at the forefront of the field. It is therefore no surprise that he is using complex systems theory, a relatively new field that is revolutionizing many other disciplines as well. It is complex systems theory which turned weather forecasting from the equivalent of palm-reading to a legitimate science.
As someone who has been interested in cryptocurrencies for many years now (something I also think was driven by the 2008 crisis) I've long been waiting for Keen to weigh in on what we're doing. At the same time there was some reticence as I feared his criticism. If this man I respected so much were to pick apart our work, I would be forced to pay serious attention to his claims. At the same time, I had hope that he would see what we're doing, especially what we at Steemit are doing, and see it as a valuable evolution of the technology. After all, I am quite familiar with his work and don't personally see any conflict between what he says, and what we built.
Today That Hope Became Reality
In a recent appearance on the YouTube channel "Nugget's News" he addressed my concerns head-on saying, "Proof-of-Work is barter, Proof-of-Stake is ... very close to mirroring what money is."
Earlier in the video he goes into more detail on this issue saying:
"The thing that I think was difficult about Bitcoin is that, of course, it wants to have a non-trusted system. You don't need a trusted party. Well that's fundamentally saying, 'We don't need money to do what money does.' And what has actually happened instead is this enormous cost of the verification process... Proof-of-Stake is actually modeling money. Proof-of-Work is modeling barter. If we did actually use gold for transactions you and I would be out in the hills regularly trying to dig the stuff up and then putting large amounts of our physical energy into digging holes in the ground, pulling out a bit of gold and putting it back in another hole in the ground after we got it out. That's a barter model of capitalism. Capitalism is not a barter system."
One of the amazing things about being in this field has been getting to watch as everyone else caught on to what we were doing. To see someone I respect so much not just acknowledge the work generally, but to specifically highlight the type of protocol in which we are pioneers, is more than I ever hoped for.
Thank You Professor Keen
I want to thank the Professor for joining the conversation, and extend an invitation to discuss this matter more fully from a member of the team that launched the fastest blockchain in the world (made possible by its use of Proof-of-Stake) which processes more transactions than both Bitcoin and Ethereum.
Why We Use PoS
It's interesting to note that the team chose Proof-of-Stake (Distributed or Delegated Proof of Stake specifically) for very pragmatic reasons. They assessed that DPoS was as secure as PoW but far more efficient which enabled additional features that might never be possible with Bitcoin like storing text on the blockchain as well as 3-second transfers and fee-less transfers. These features have enabled it to process the number of transactions it does while utilizing just .26% of the network's total capacity. Steem does all of this while meeting Keen's definition of money and consuming orders of magnitude less energy than PoW blockchains, a valid concern of Keen's considering the threat of global climate change.
All of that being said, I'm sure Steem isn't perfect which is precisely why we need people like Keen to get involved in the conversation: so that we can make it even better.