Steemification of Social Media Panel Discussion: Steemit, Dtube, and Dsound join media personalities with Millions of subs of many media types. Saturday 11am EST (1600UTC) in PALnet Discord.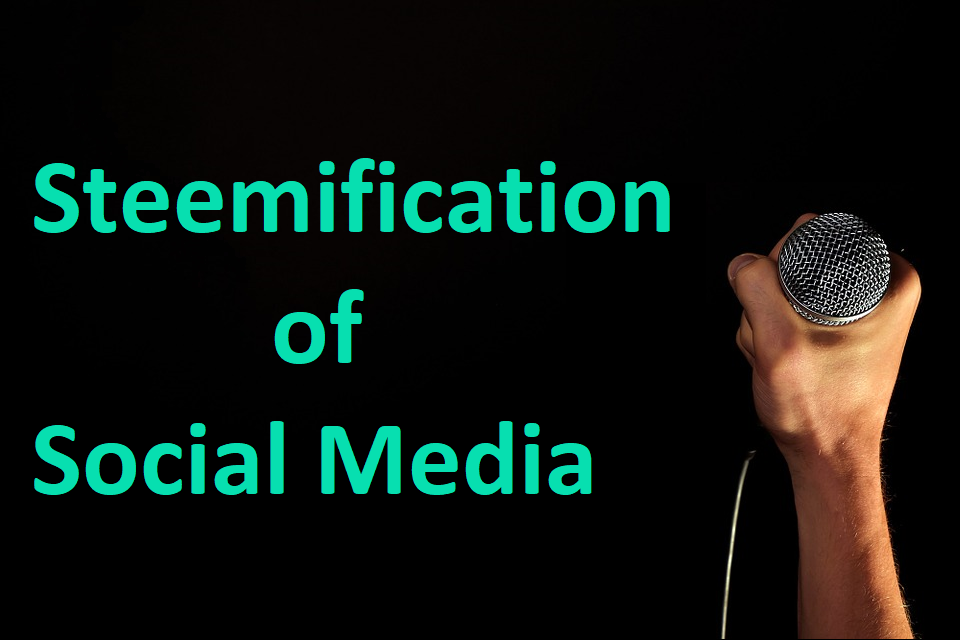 I've been able to assemble an exceptional crew of people to talk about spreading the Steem blockchain across many other social media platforms.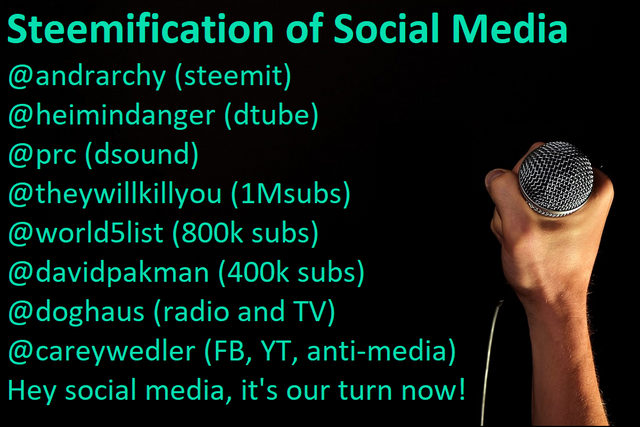 @andrarchy (Steemit), @heimindanger (Dtube), @prc (Dsound) represent the technology side of what the Steem platform is capable of.
@theywillkillyou (1M subs on youtube), @world5list (800k subs on youtube), @davidpakman (400k subs on youtube, syndicated on radio and satellite tv/radio), @doghaus (tv and radio is Canada), @careywedler (100k subs on facebook, 40k youtube, and editor in chief of the anti-media) represent social medias success stories that are in various stages of migrating towards Steem as a sustainable revenue model.
This panel discussion focuses on aligning the Steem platform need for external exposure and growth with media personality needs for sustainable revenue and scalable technology solutions. Developers are on hand to talk about progress and plans, and the various shows can talk about requirements and experience so far.
Steem is growing
There was a price surge.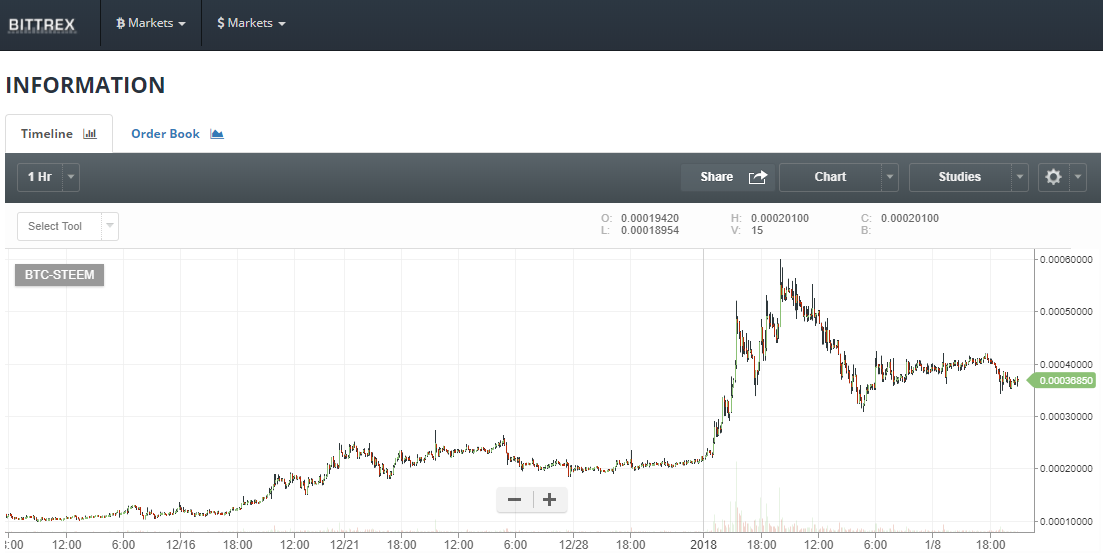 It drastically impacted usage.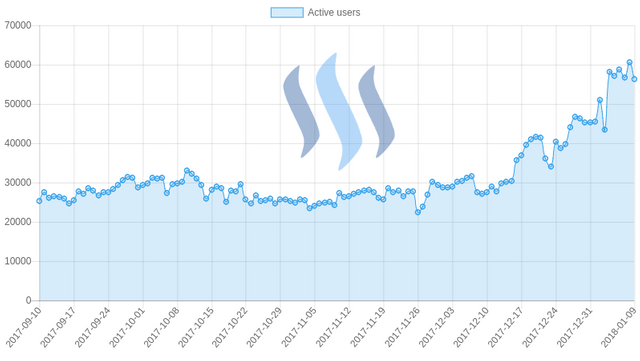 It led us to new all time highs.


Let's pour gasoline on this fire and send us all to a golden moon!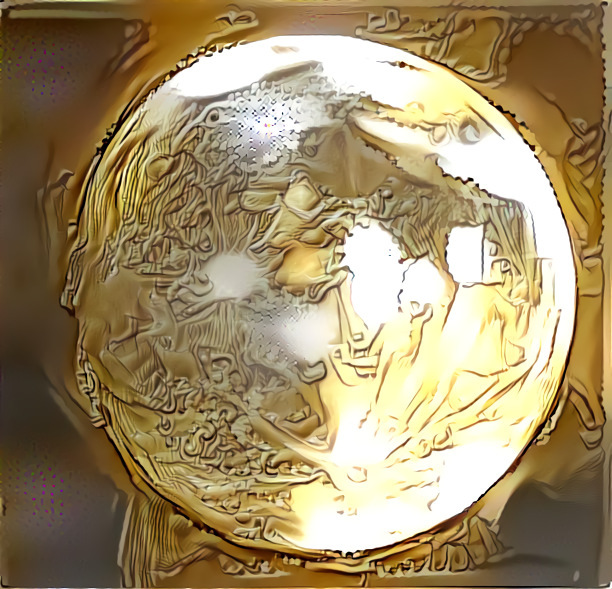 Show Logistics: This Saturday, January 13th, 11am EST (1600 UTC) in Discord!
The show will be broadcast from the Peace, Abundance, and Liberty Network and from mspwaves.com/listen. The show starts at 11am EST (1600 UTC). It will run for 60-120 minutes.
To listen to the show in Discord click here: https://discord.gg/pGHjVtc
To chat during the show with other listeners click here: https://discord.gg/BS8WTzM
For panelists and folks with questions
To test your audio before the show click here: https://discord.gg/hesUJmg
If you're coming on the show please test your audio in here a little before it starts: https://discord.gg/hesUJmg. The show will likely start with a little music, and I'll mute the guests after I pull them into the room. You can listen while the song plays to know when we're going live by opening up mspwaves.com/listen.