Steem 2.0 is coming like a big wave and if you can read this you're gonna catch it.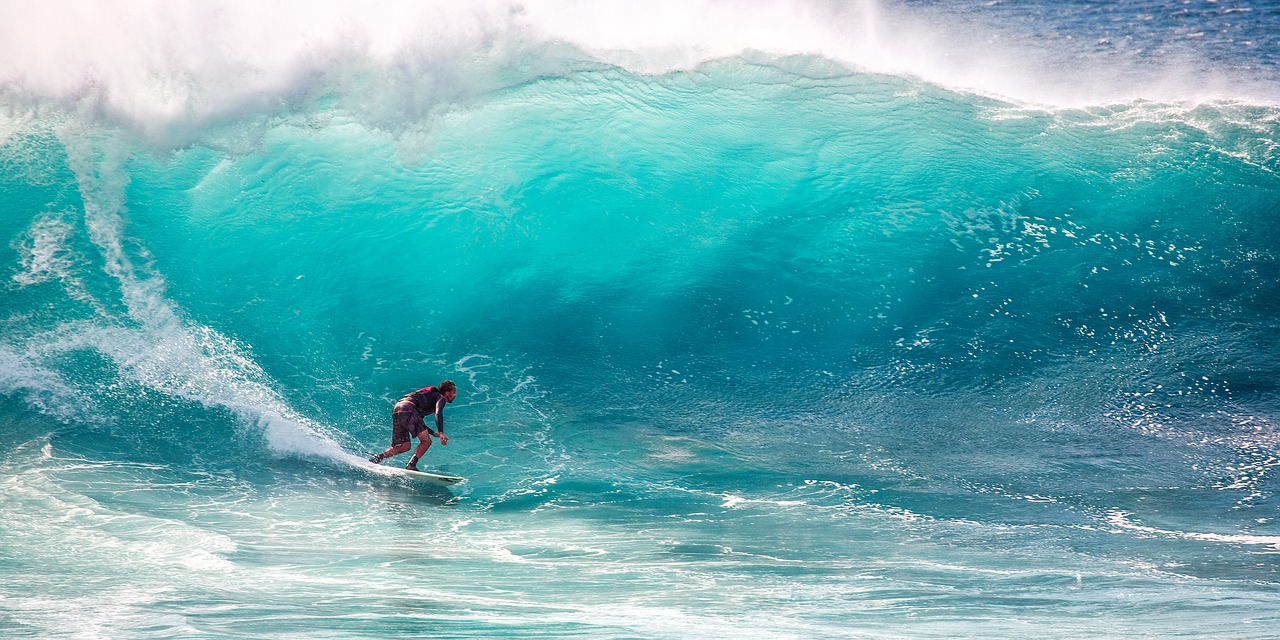 Ok, I'm frustrated. I'm frustrated that even with all the hard work this community of people is doing we're still sitting on a coin that's resting at around one USD per Steem. I have a hard time believing that bitcoin is literally 10,000x better than Steem. It's slower. The fees are enormous. It can't fork. It does fewer transactions. It has a evil twin that might be trying to collapse it. It's amazing to see a crypto doing that well but I find it shocking it's bitcoin.
Ok, next up we have ethereum. they figured out how to start tokenizing the internet. We on this platform had our first interaction with it too. @neoxian and his crew linked an ethereum token to @vote2ico and his posts caught a lot of attention. I saw at least one post from @noisy saying it was bad and scary, but I look at it I think it was awesome. Tying Steem to a token is the future of this place. I went through the work of getting my ethereum wallet up and running and able to accept alt tokens. It was a giant pain in the ass and sending transactions around was gonna cost me $3-4 bucks. I'm glad I could make tokens, I'm glad I can tie those tokens to Steem, but that experience was still overall a pretty shitty one.
Steem 1.0
Seems like investors don't really trust Steem. If I had to guess the reasons are they don't like us I'd start with the "ninja mine" at the beginning. They don't like the distribution, and they don't like that this platform has occasionally had network issues. They also don't like that it isn't ever really worth more, has a hard time getting worth more, and when it is worth more there are a lot of whales putting downward pressure on price. It's too hard to time an investment with a 13 week window to get out. Hard to pull out in this case also means hard to put in.
So, look I'm not complaining here. I'm just trying to make sense of what I'm seeing in the market, what I'm hearing, and what I think through as a newer crypto investor. Some of these real concerns and perceived concerns are holding down the price of steem. For right now that's good news for you because some really fucking big things are coming.
Steem 2.0- Communities and SMTs
Here's the skinny on the two next biggest things.
Communities: You can form your own personalized community and simultaneously allow people in your group to post to the block, and also not post in the feed of your community. This let's you highly tune your feed and allow multiple posters to a single thread. The Minnow Support Project has had some success doing this, but it's been a challenge and we've had to build tools to make it sorta work. When communities are launched it's just baked into the platform. Should be really exciting!
SMTs: These are Smart Media Token. Key letter there is TOKEN! We're gonna fucking tokenize the internet people. Instead of 523450klj234g230flk2345ou as your address it's gonna be @applecoin. Instead of waiting minutes to know a transaction has occurred you're going to wait 3 seconds. Instead of wondering what your wallet value is for different coins and having to work through multiple programs or keep a full wallet up you just click "wallet." A year from now a person will know more about you from looking at your Steem wallet than you're dating profile.
Wow, this dude likes his homeschooling community, organic gardening, free trade commerce, and lesbian porn... interesting. You'll tell by the tokens that they keep because they'll basically represent the attention that they donate to any given online community. And, they'll be worth money. Instead of complaining about the asshole whales you'll make your own community token and give yourself whale power. It'll be epic!
Steem is going to be at the forefront of that. Steem is going to make it easy. Steem is gonna have the largest active community in the crypto space. And we're not talking years we're talking about months.
Personally I think you have about 3 more months of cheap steem. So get'em while you can. Cause this shit's hot.
This is where we're headed. So, buckle your seats, work hard, and it's coming!