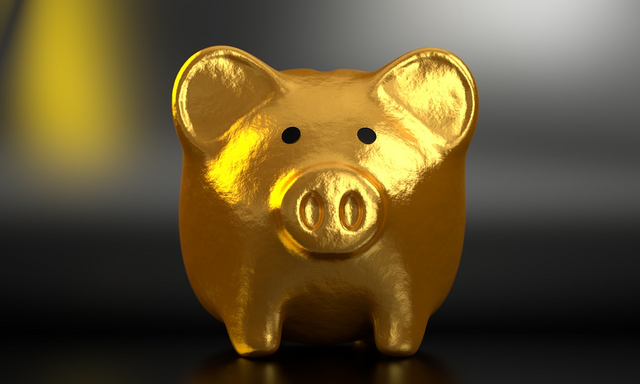 Aggroed: Next year there will be flowers.
Skeptic: How can you say that? The world is messed up! Prices are lagging!! Other currencies exist and they are our competitors! Challenges ARE EVERYWHERE!?!!?!?!?!
Aggroed: Because we're planting them.
SBDs
Steem has been doing well and growing. It's not quite as fast or as sexy in it's growth as some of the other coins just yet, but it's growing and moving. Then the Koreans put Steem and SBD on one of their smaller exchanges. Then they started pumping SBD. I think the logic goes something like there's only 3.6M of them. They don't grow that quickly. They are free to use and useful because transactions confirm in 3 seconds, and ultimately they look pretty cheap. They started stocking up! We had up to $15 SBDs. BTC tanked a little and we're back down to $7-8 SBDS, but either way when you get your post rewards it's a ton of money.
A post pays out roughly 0.4 of the value of what's shown on Steemit.com in SBDS. Then you multiply that by $8. So, a hundred dollar post on steemit will pay 40 SBDS and you multiply that by 8 and your post is worth $320!!! That's a ton of money for something that you likely spent 1 hour writing (there's usually a project or expertise behind that too). It's a great return! It helped push our activity way up!!! We just broke the record of active number of users at 44k and it's going up even more. Thanks @penguinpablo for keeping great stats on this!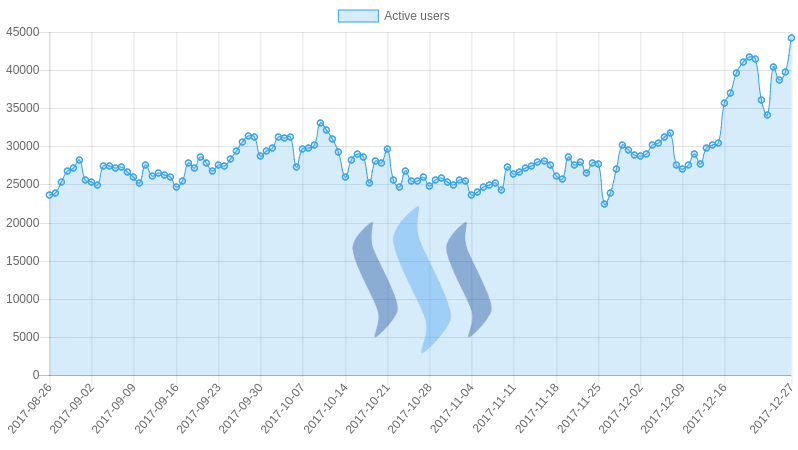 Alexa: 690 USA

Alexa is a ranking system of activity of internet pages. As you can see we're now in the top 700 most active websites in America and in the top 2000 of the entire world. Personally I think this is tied to high SBDs, and hope they stay high and continue to get higher (especially as the price of btc rises).
This platform is a little over a year and half. The number of businesses that are in the top 2000 that are that young I'm guessing is pretty few. Most of those have been established for 10 years or more. The fact that we're there is evidence we're doing great. Lots of haters out there think its not enough, or Steem's a piece of shit cause it isn't in the top five yet, but I don't think those people have reasonable expectations. When I started Steem was at $20 cents and 50k accounts overall. It's a year later and we're 15x more valuable, we're in the top 700 websites, and we grew the number of accounts by about 10x while asking people to pay between $2 and $20 bucks to start an account here.
Steem's doing great. Try to be reasonable!
Velocity and Youtube Adpocolypse
So, Steem tracks the number of software updates as "hardforks." We're on hardfork 19. We're working on hardfork 20, and it should happen soon. I'm guessing in January. What it does is give the Steem community a fast way to make new accounts that doesn't require 6 steem. It's changing it so that new accounts are minable and they will have limited ability to act on the blockchain without 6 steem. That means we can start having lots of people join this community and it shouldn't take days or weeks to get new people into the system.
Combine that with the YouTube adpocolypse and I start seeing dollar signs. YouTube is now blocking payments to certain YouTube channel operators. You can argue the reason why they are doing it (censorship vs corporate sponsers), but the effect is the same. People that used to count on money from YouTube aren't getting it anymore and they are looking for a place to earn money with their content. I believe this a great home for them because they can post novel content here and get rewarded for it, and then archive it on youtube 7 days later and get longer term revenue from that too (assuming they haven't been dropped).
One thing that's stopping some folks from doing this is just how hard it is for the sign up process to work, and that's frustrating for their audience they are trying to bring over. The pitch of come here and let's grow together doesn't work well if they have a hard time getting here!
Communities
Steemit is working on another big change to build communal accounts into condenser.Condenser is the program that powers steemit.com to interact with the Steem blockchain. The Minnow Support Project has been doing this successfully for a while now, but we've had to build tools from scratch off the block and off of condenser to allow it. But we've already seen how a community account can help a social group blow up to 6,500 members in just a few short months. We started from scratch with no followers or money. Imagine when established groups have the ability to do this. It's going to bring whole networks, non-profits, schools, etc onto the platform.
SMTs
Smart Media Tokens is basically going to turn Steem from a blogging platform with a crypto currency into the program that will tokenize the internet. Want your buisness to launch a token then click a few buttons. Want your non-profit to launch a token then click a few buttons. Steem is fast, reliable, scalable, and has an incredible starting point for growth. When we make it easy for every group on the planet to aggregate capital and use it as they see fit it's going to make this place explode. Everyone and their mother is going to have a token on Steem and unlike Ethereum that clogged because of a few cryptokitties we have the ability to scale a few hundred larger than where we're at now without any of the tweaks Steemit is working on now.
We're going places and 2018 is gonna be epic!
This platform is going to explode next year. Just hang onto your hats. Make sure you're posting daily and getting as much Steem as you can before it rockets up and enjoy the high SBDs with your payouts. Finally, what's going to make sure this place grows? YOU! YES YOU!
You're going to tell your friend about Steem and help them sign up.
You're going to tell businesses about Steem and get them to accept it
You're going to make friend and communities that help people stick with the platform.
You're going to use rewards wisely to help promote great people and great content.
You're going to create great programs that make new tools and features on the block.
Collectively we're gonna Moon and I'm looking for a massive growth year in 2018. Don't let this opportunity pass you by!