We need a new perception of steem, steem has great potential to become great and impact the world.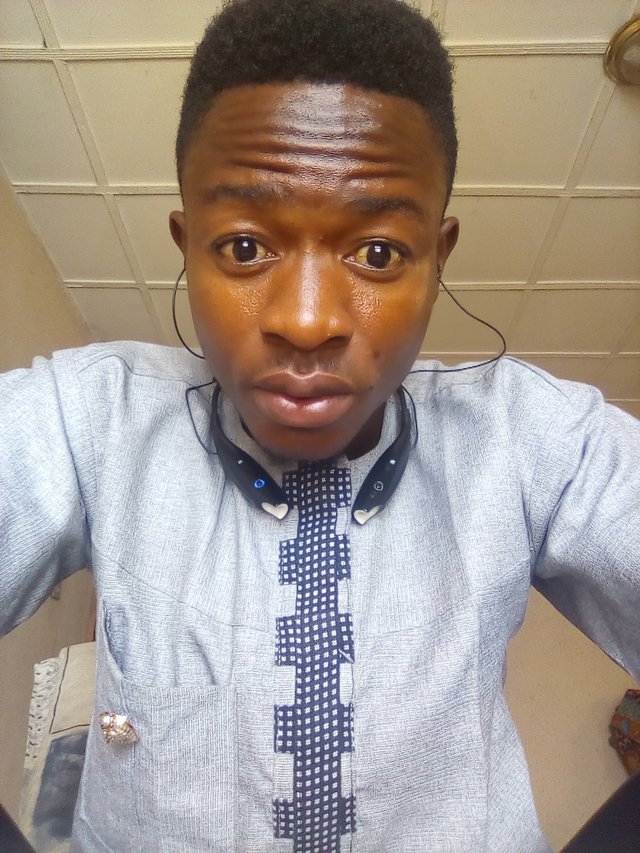 It's @adesojisouljay again and I want to focus for the next few moment on the beauty and essence of steeem.
Recently I started pondering over the perception of @surpassinggoogle about Steem and I realised that steem truly has great potentials and privilege to impact the world. But yet, the essence of steem up till now has not been revealed. @surpassinggoogle became my 'steem mentor' some couple of months ago after he made me realise the unrevealed-hidden influence of steem that hasn't been tapped into to by steemians. I so much appreciate some new innovations of different tribes on steem to ensure that everyone finds where to live and explore the steem blockchain that steem may enter really into the ranks of great that it belongs.
But really, most of the things we have created on steem blockchain are just tips upon an Icebag. Tribes are really good, but the users of each tribe determines the success of the tribe which also will definitely have an impact on the steem blockchain.
I studied and discovered the extent to which steem can make a man great and influential in the world. We need to come to a certain level of revelation. As humans, we are powerful and whatever we involve or engage is not ordinary. Every single human is a god. The power that lives in us is more than we think. If some of us are made to see the content of their being, they would be afraid of themselves because no single human is ordinary.
My view for steem changed and my perception for steem became perception of real life. I now value steem not because of the earning or rewards but firstly, because it is a human innovation and secondly, the steem blockchain itself is a world where real life can begin. A single post on steem has the potential to change the whole world. The reason is simple, asides from posts appearing on steem, every post shows on the Google search engine and no one knows who will come across their. For this reason, it is important for steemians to exert their energy and their being in creating good-excellent contents so that the world might be impacted through steem.
Steem really has the potential and all it takes to become great and perhaps become the king of crypt currencies but this depends on you and I. Our perception of steem determines how far steem itself would go. Let's take the steem blockchain very seriously and its economy so Paramount.
When the price of steem was up, to some it was like gold and some felt like being on steem is almost equal with being in paradise. But as soon as there was a drop, some reversed, powered down their steem and forgot the fact that even the economy of countries, kingdoms and nations drop. Should we then ignore or vacate the steem blockchain because of the current economic melt down? Never! I believe real men and strong men are revealed mostly when there are challenges.
Let's remember, quiters never win and winners necr quit!
This should be the most serious moment for every steemian. This is the time to exert our minds and the totality of our being to release our potentials that we may uphold steem's dignity and reputation. Most times challenges are not to destroy what is built, challenges come mostly to birth winners. So I challenge everyone who desires to win, let's 'strategize, innovate, dig and mine our human' to come up with ideas that will take steem to the peak. I know that all Cryptos are affected with the present situation of the crypto market. But we can choose to remain at the top even if others fall. After all, some nations fall while some keeps growing at times.
It was so sad that a certain steemian at a time said on a WhatsApp group that steem has lost its glory. I rebuked him and told him there is nothing of such. What becomes of steem depends on us. We are the glory of steem. When we shine, steem will shine.
For steem to shine depends on us.
So let's sit up, and stand firm. Let us not loose hope but trust in our power and ability to turn the tide. It takes only one decision to make a change. Like I mentioned earlier, there are lot of potentials in evey human. If we all decide to uphold the integrity of steem, we will achieve it. Steem has great potentials and the potential can only be revealed when it's users evolve.
I know surely that some invested and to them now it seems like a loss right now, but I want to assure you all that we can turn the tide again. Some might have even thought of giving up but I guarantee that there is hope. We can still make things work out, except if we all do not see the potential that steem has. The steem blockchain is not different from a nation. We can make our economy better! We can build our own world! We can make the inventors of steem appreciate their invention!
Let's build our beautiful steem world together.
Thanks for visiting, I'm always @adesojisouljay.