You are viewing a single comment's thread from:
RE: I will give 1 Steem Dollar to all that follow me and reblog this post in the next 24 hours!
Flagging because you're spamming all of my Twitter conversions, even after I asked you to stop.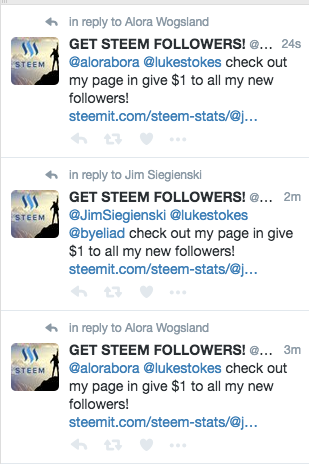 Don't do this. It will ruin your reputation.
Those who have to beg for followers through some scheme don't deserve them. There is no quick solution to building real relationships, because that's the real currency of Steemit.
Better approach: add value to the community. Create a reason for people to follow you. Create great content they want to resteem.