Now THAT was a lot of death!
---
Fleeing from town with potential cannibals hot on their tails, the teams ran off into the woods, but soon were standing on the edge of a large gorge. The teams could a least hear someone moving in the woods behind them, so they had to choose quickly. Should they wait and see who it is, try to climb down the cliff, or attempt jumping across?
As it turns out, two of the options from yesterday were fatal. Here's how it all went down.
DAY 1 ROUND 2 RESULTS
---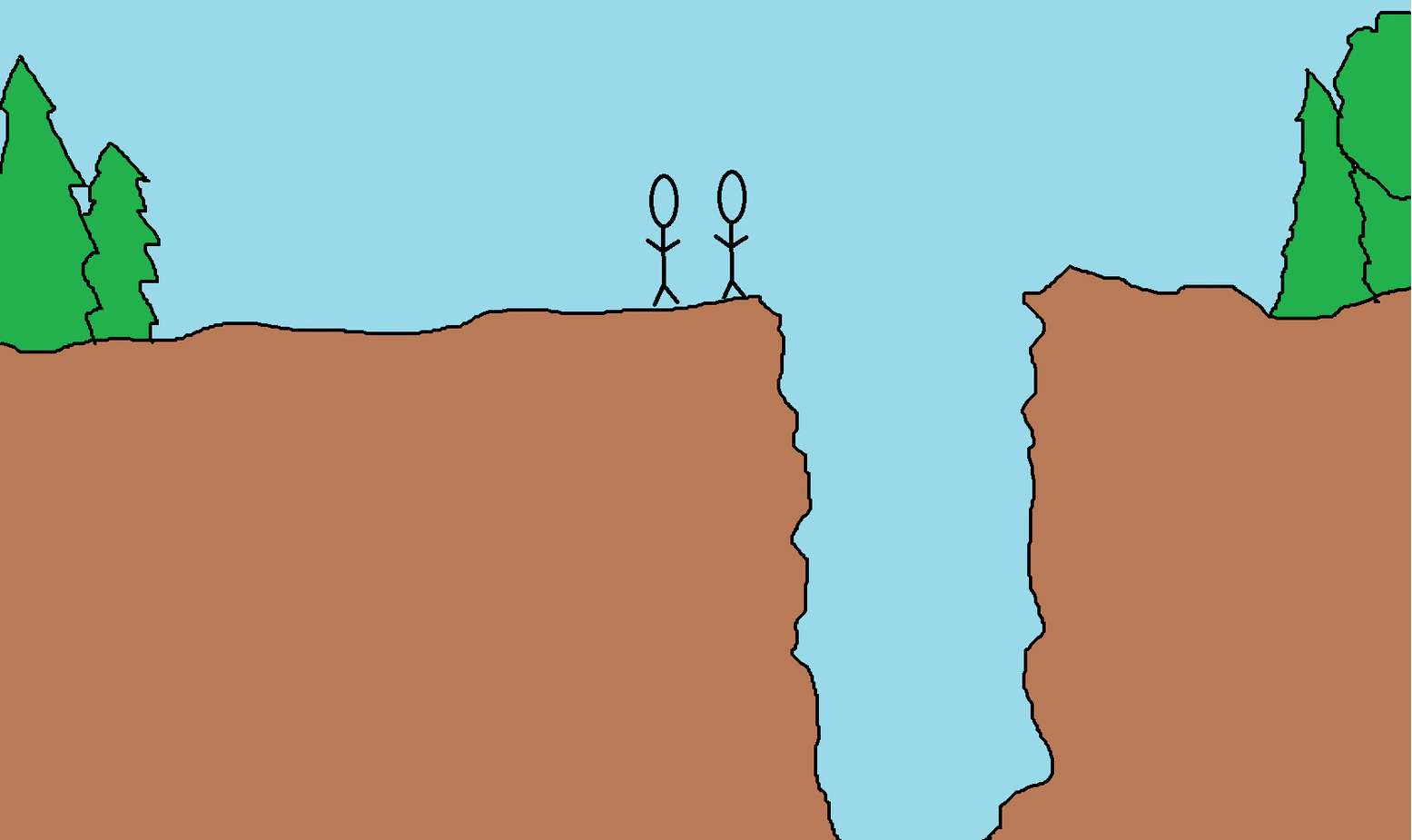 OPTION 1 - Hold your ground and see who comes. If they play nice, attempt to make friends. If they try to kill you, defend yourselves.
---
Someone was following the teams out of the city. Once they saw that the teams were trapped, they quickly got reinforcements and made their way towards the teams standing on the cliffs edge. The teams may have been able to fight off a few aggressors, but the numbers of the enemies proved to be overwhelming and the teams that chose Option 1 have all perished.
I was sad to see you go, but that is how a survival game goes. I thank you all for playing and hope that you may be back next season to give it another try. To see which teams made this fatal decision, please see the comment section below.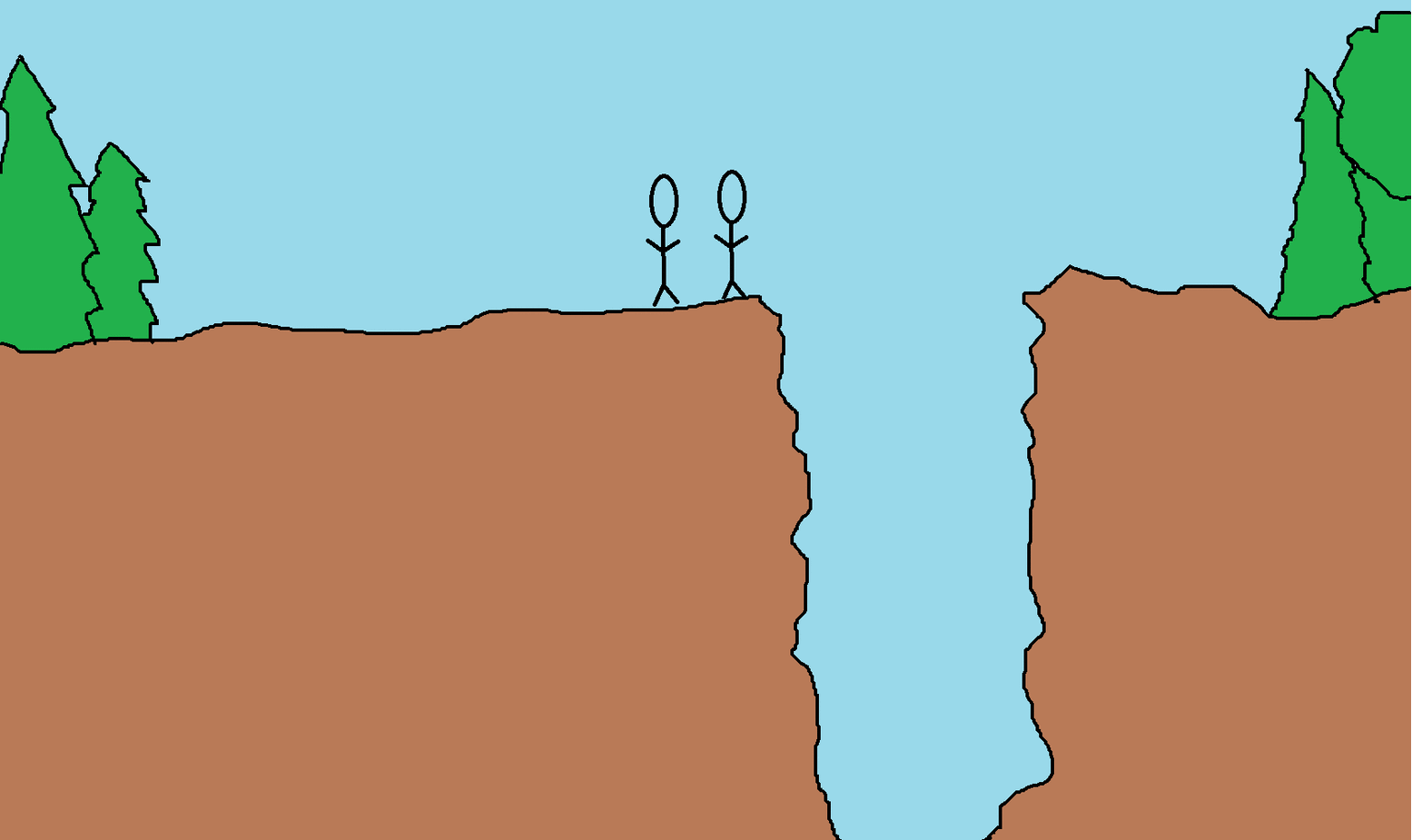 OPTION 2 - Attempt climbing down into the ravine.
---
With a steep slope of brittle rock, Option 2 was a dangerous one. Though the teams used extreme caution in their efforts, eventually the rock broke loose and they slipped, falling to their deaths.
I appreciate your efforts and you will be missed. Your teams will live on in our memories. Please come back next season to try again if you wish. To see which teams made this fatal decision, please see the comment section below.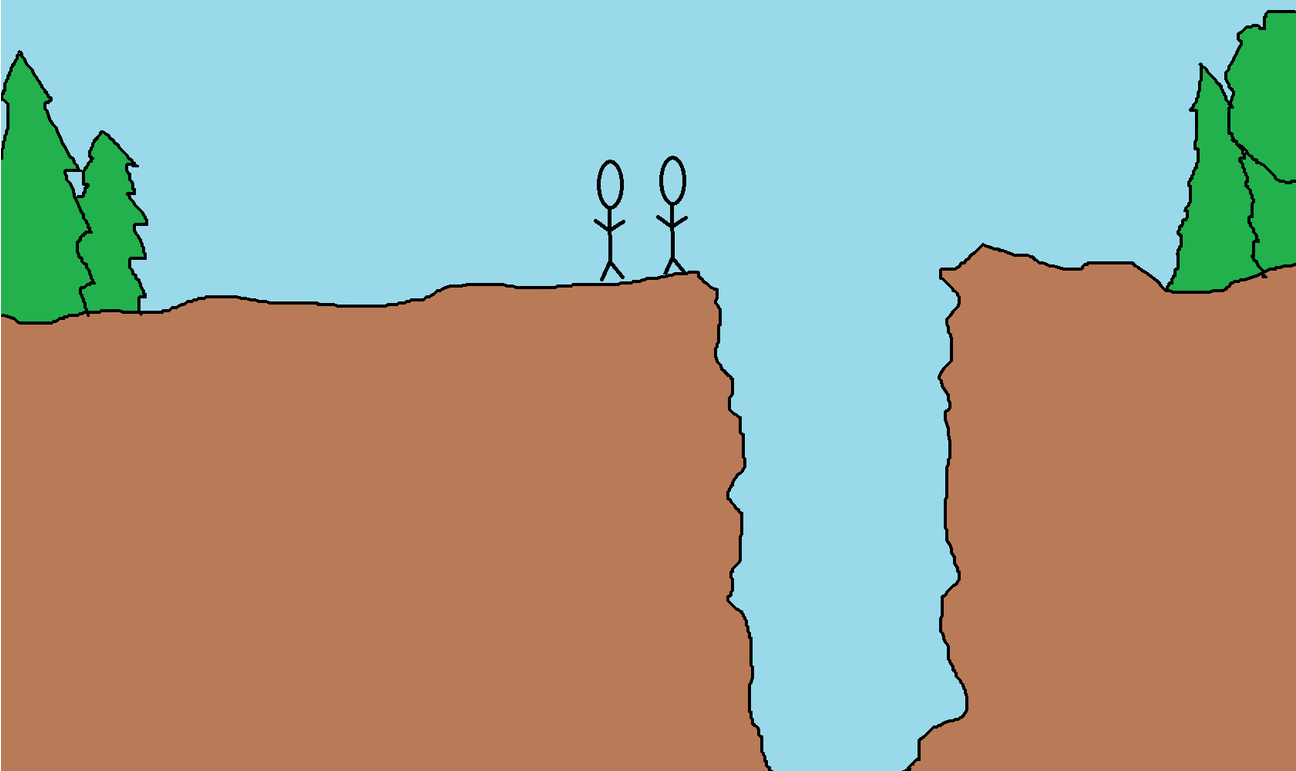 OPTION 3 - Attempt to jump across the chasm.
---
Though the distance was right on the edge of what was possible to jump across for these teams, they made the leap of faith and landed safely on the other side... just barely. The teams who chose this option are the only surviving teams... for now.
To see which teams chose Option 3 and are still in the game, please see the comment section below,
DAY 2 ROUND 1 SCENARIO
---
Thankful to be on the other side alive, the remaining teams quickly put some distance between themselves and the gorge. Whoever was on the other side is still on the other side, but the thought of potential cannibals on their tails makes the teams shutter.
The plant growth is thick and the forest looks untouched. It is nothing but solid hues of green. Suddenly, something catches the eye of the teams.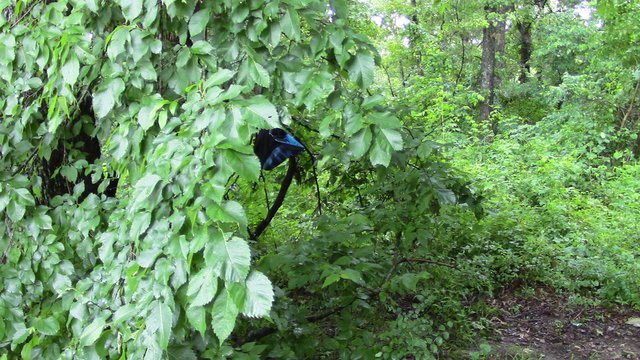 Whatever it is, it is hanging on a tree branch. Its bright blue color looks very out of place. Is is a bug-out bag? Is it just a back-pack? It is a trap?
At this distance, the teams cannot tell. Moving towards the object may be dangerous, but it could be worth the risk. Who knows what it could contain... if anything. Hmmm.... a tough decision indeed.
OPTIONS
---
OPTION 1 - Cautiously approach the object and see if there is anything useful in it.

OPTION 2 - Get away from this area as quickly as possible.
TEAM RESPONSIBILITY
---
Each team must reply with their decision within 24 hours of this post to avoid a Coin Toss. Many teams died on Coin Tosses (Dice Rolls) last round. You have two options. Please tell me which you prefer.
PRIZE POOL
---

The current prize pool is 250 STEEM because of a very generous donation from the legendary @doitvoluntarily. Please check @doitvoluntarily out and tell them thanks with a few upvotes!
---
---
Until next time…
Don't waste your time online, invest it with steemit.com
---