The Ultimate Guide of Tips for New Steem Users!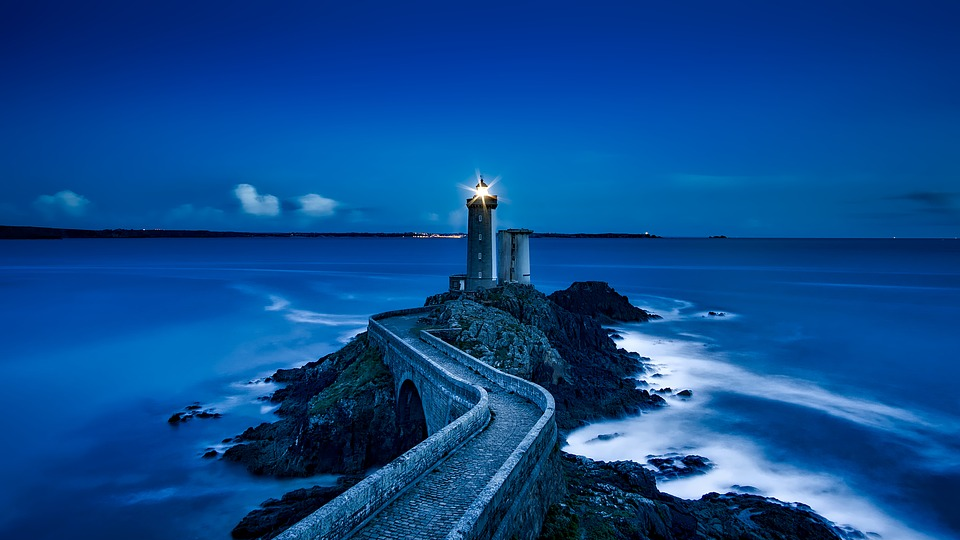 This is a collection of tips aimed to help new users be successful on the Steem platform!
Many of the tips were provided by members of the community in this post, as well as this interview from @rahul.stan. A lot of them are ones that I have learned through my own personal experience. The rest are just ones I have come across during my time here.
I hope this guide serves as a useful resource for all our new members as we work together to build a great community :)
Comment on posts that interest you, and engage in conversation. It will help match you with same interest people, and that means more friends and followers. @freedomnation
Make the goal of your actions (posting, commenting, upvoting, etc.) to add value to the platform and community.
Don't expect to start earning lots of money right away. You must create good content, network, and gain followers first. @liliana.duarte
Do not spam. This includes: Posting links to your posts or blog when it not relevant and useful to the conversation. Direct messaging people you are not friends with and asking them to check out your post or blog. Asking for follows, upvotes, resteems, etc. from people you barely know. It will not endear you to anyone, and diminishes the quality of the platform. @meesterboom
The more engaging you are, the more followers and up-votes you will get. @positivesteem
Bookmark posts that you like, so you can come back to them later. @klasta
In the Quick Start Guide on Steemit.com there is a section of "Helpful Posts from Steemit Users". There are some real gems there. Take the time to read them. It will be worth it!
Do not plagiarism or copy someone's work without permission. Make sure you post links to sources if you are using someone else's work. @steemcollator
Following people who share the same interests as you. @freedomnation
Take the time to read the Etiquette Guide.
Grammar, punctuation, and formatting are important. @theghost1980
Focus on growing the value of the platform. If it takes off and one day we are bigger than Facebook, then the STEEM you earned could be worth much more!
Browse Pixabay.com for free photos to use in your posts. All images are released free of copyrights under Creative Commons CC0. You may download, modify, distribute, and use them royalty free. Attribution is not required; just don't try to claim them as your own work.
To be successful on Steemit, try to find your niche - a topic or way of posting that makes you stand out and gives you recognition. @jpperc
It is OK to share a link to your post if it is in the context of a discussion, and you are doing it in a way that adds value to the post you are sharing it in.
Consider investing in the platform, but do not invest more than you can afford to lose.
Be persistent and don't expect to have immediate success. @thecryptofiend
Help fellow new members climb up the success ladder. @doc-speakeasy
Look at examples of successful "introduceyourself" posts before doing your own.
Use your skills, hobbies, and wisdom to create useful content. @keithwillshine
Never rant or whine. Nobody likes this. @kingscrown
Be original. Be friendly. Be helpful! @eyehid3
To optimize curation rewards, vote on quality posts that have past their 15 minute mark and have not received high rewards yet. @paulyaces76
Make many friends here and establish good relationships with them. @rosher72
Encourage all your friends and family to join the Steemit Community! @evanrvoss
In each post, inject your perspective and experience so that the post is more personal and unique. @positivesteem
"Follow for follow" is kinda annoying. With increase in userbase we should follow people that share the same interests as you. @acidyo
Use the platform for developing your thoughts, life's work, and ideas, problems you want to solve, etc. There are people on the lookout for these things. Even if they missed it, I still think it's time well spent. @kevinwong
If your post is 'not safe for work', use the "nsfw" tag as one of your tags.
People appreciate when they put the time into a post, and then someone adds a new point of view or opinion - enriching the quality of the post. @meme.for.steem
Bookmark a "Markdown" guide and keep formatting at the top of your mind when putting posts together. @bruckdashel
Use Steemit chat, where you can directly talk to other Steemians and promote your posts. @freedomnation
Read, read, read - even the topics you are not really interested to. Why? You will find some inspiring themes to write about when you are currently without ideas. @freedomnation
Start building a community around your topic. @kingscrown
Be extremely careful providing your keys to anyone or any site. Even if you trust them, it is still possible for their site to get hacked. @sneak
Save local drafts of your posts just in case your computer crashes. Save once just before you click the "Post" button. Usually the post will still be there when you get back, but it is good to have a backup copy just in case.
You have a limited amount of voting mana. The more you vote, the more of your voting mana you will use up. As you use up more of your voting mana, your votes will be worth less. Your voting mana will recharge over time.
Not every post needs to be a lengthy article. Sometimes users just like a funny meme. @aguayojoshua
If you lose your password, you will not be able to access your account at all. There is no forgot my password link. Copy it to text file and: save it to a USB, burn it to a CD, print it out, and put it in a fireproof safe. Don't lose it! @stephen-somers
Do not tell anyone your password or private key. @oflyhigh
People will follow you if they feel a personal, honest connection. @wwamd
Find a tutor/mentor. @bhavnapatel68
Keep track of your voting mana through a site like SteemStats.com or SteemNow.com. @fleur
Pick five good tags for your posts. The tags should be relevant to the content you are posting about. @themanualbot
Post everyday and reply to all good comments people leave you. @kingscrown
Learn the ins and outs of the system. @bhavnapatel68
Read the whitepaper. Keep in mind some details are out of date, but it's an important read, especially if you are investing in the platform. @gigafart
Be patience, building followers takes some time and effort. @dreamrafa
Don't compare yourself to other users, there are a lot of reasons why other users just as new as you, are getting higher payouts, don't take it as something personal. @dreamrafa
Read a lot, learn as much as you can about steemit, and crypto-currency overall, this will help you to get a better overview about the community and understand why things are the way they are. @dreamrafa
Find a good community of people you can get to know and work with, such as photography, jokes, science, or a regional group for people from your country or area (those are just a few examples). Help build that community by commenting, voting, helping others, and bringing in new people from outside Steemit. As that community grows, you will benefit from more followers, more votes, and the higher reputation that comes with trust and longevity. @donkeypong
Learn about the Steem witnesses - who they are and what they do. Vote on the ones you think are doing a great job.
Steemit works best with 1920x1080 aspect ratio 16:9 images. Illustrate your story with images! @bruckdashel
Use your posting key to sign in for blogging instead of your owner password or active key. @carface
Be careful when sending your coins to third party exchanges like Poloniex, Bittrex, etc. If you do use these sites to buy/sell coins, it is best not to leave the coins on the website for a prolonged period of time. If the sites get hacked or go bankrupt, there is no guarantee that you will get your coins back.
Respect other people's opinions even if you don't agree with them. @carface
Be diligent in replying to new and older posts on your feed. @ironshield
Strike up a conversation, people like to talk. @ironshield
Read the Quick Start Guide @happyme
Don't be afraid to ask for help. There are users in Steemit.chat and Discord that you can chat with. You can also search for posts related to your question and ask questions to the author. You can also create a post asking your question(s). @themanualbot
Prioritize content that will retain its value in the future to promote the long term health of the site. @kasperfred
Having a catchy title is great, but not click bait. @klorb
Post at the time that you think the most people are online. Steem is big in the US, for example, so you don't want to be posting when it's 8 a.m. over there as people will be getting ready for work, not looking at steemit. The first half hour is crucial to how many people see and upvote your post. Therefore, post when it's 9 p.m. in the US, or 9 p.m. in China, to mention two. The best time to post depends on where your target audience is located. @ericwoelk
Go meet people in Steem.chat. It's a great place to connect with people, ask advice, get involved with the community. @biophil
Don't expect people to vote for you just because you send them a link to your post or ask them to follow you. @biophil
Don't give up. @suziescorner
Post a profile pic. @albertvhons
Do an "introduceyourself" post. @albertvhons
Follow with high reputation people and learn from them. @albertvhons
Brand yourself. @albertvhons
Do not convert your SBD rewards to STEEM using the in wallet tool while the SBD price is greater than $1.05. Use the internal market to trade your SBD for Steem. @leongkhan
Power up. Your votes are worth more. You earn higher curation rewards. The value of your account can go up if the price of STEEM goes up. @azurejasper
Be yourself. Share unique content. @azurejasper
Don't be shy - communicate with people in the comments, everyone around here is friendly and encouraging. @azurejasper
Make sure you always attach a photo to your posts. @wwamd
Debate when necessary but don't argue. @wwamd
Check out some of the other UI interfaces to the Steem blockchain such as Busy.org and beta.chainbb.com, although beware that you would be sharing your private posting keys with the sites in order to use them. @edje
You are what you put out here. @wwamd
Post quality content, on topics you know and enjoy and like minded followers will gravitate to you. @the-bitcoin-dood
Support the community. @melowd
Spread the message. A new social platform has arrived in town! @theghost1980
Be patience with yourself & your audience. @theghost1980
Answer comments as much as you can. @theghost1980
Don't clutter your brand by resteeming too many other authors unless it fits with your brand. @ender
You can use the mute button for users that annoy you. @ender
Verify yourself with a picture and date. Just write "STEEM" on a piece of paper and take a selfie. People like to know you are a human and not a bot. @blackvapor
Some will act like they have all the answers. Find your own way, you'll be happier. @lig007
Explore all aspects of the site. After being here a month, you'll still be learning. @lig007
Get to know others in the community with similar interests. @keithwillshine
Resteem the articles you resonate with. @keithwillshine
Make a powerful title for our post. @shilpapatel
Content should be simple and clear to understand. @shilpapatel
Have patience and be active. Keep blogging and commenting on relevant and quality posts. @danuahmed
If you aren't truly passionate about it, don't be surprised or dejected if people who read it aren't passionate about it. Further, don't be dejected if your passionate writings don't find passionate readers. @blakemiles84
If posting about something that may be a controversial topic be sure to be informed and acknowledge both sides in your post. @chelsea88
Do this for fun. It should be enjoyable. @chelsea88
If you're doing this mindlessly, people will notice. @chelsea88
Don't just be here for the $$$. @chelsea88
Be polite. Do Not Flamewar. It hurts your reputation, the reputation of whoever gets dragged into it. Reasonable discussion is so much more beneficial for both parties anyway. Do not insult others, even if they insult you first. Seek to be the "better person". @pbock
Know your audience, and be careful about posting too much. You could lose followers if your posts seem like spam. @freedomnation
Your voting power will get stronger as you build Steem Power. @drewley
Follow people with more influence than you and engage in conversation. @drewley
Keep your SBD and STEEM in your wallet savings account while you are not using it. If someone gains access to your account, then there will be a 3 day period of time before they can take your money. This should give you time to recover your account and change your keys. @rondonson
Running contests is a good way to gain followers. @marchek
Be consistent with the quality and frequency of your post's. @surprisebit
This is a community, you can learn from others, and also impart knowledge. @chelsea88
Try and take note of methods and strategies that seem to work well for other users. In that same breathe, just because it works well for others does not mean it is the best strategy for you. @eyehid3
Feel free to add additional tips in the comments below!