What a great week its been.
The Steemit community has been a truly great crowd and I've learnt so much.
I think it'll benefit fellow users for me to give a quick run-down (with links where appropriate) of the more important lessons that I've come across. It can be daunting coming across this information when starting out.
Of course, this is all to the best of my present knowledge so do feel free to correct or expand upon my knowledge and I'll modify accordingly!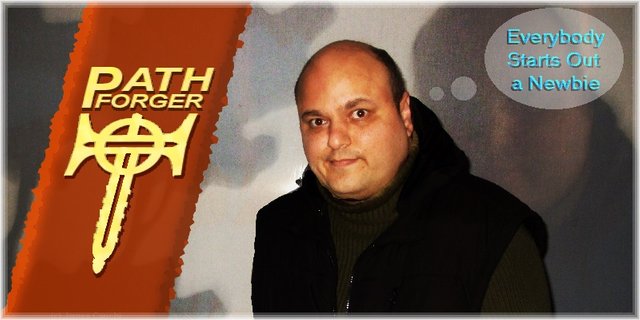 Lessons about Etiquette:
Don't antagonize your fellow Steemians!
Well thankfully I didn't (need to) learn this the hard way but I've seen a few users who did. For as long as you aren't disrespectful, threatening or excessively annoying then you should be fine.
Diplomacy First - Then Ask for Help
Following up on the previous point, in the event that you come across somebody who treats you unfairly, try to resolve the matter tactfully first. For example, ask them why they feel that you deserved their down-vote. If you establish that s/he is right then offer to clarify or compromise (maybe editing your content to clarify or correct) and patiently request that they reverse their vote.
In the event that you really cannot find agreement then ask a more experienced user to mediate. It may be the case that you still underestimate the gravity of your action - or maybe the fault is more with the other party. The Steemit community by and large is quite helpful and a little reasonableness on both sides should resolve the matter.
Plagiarism - Don't do it, and 'always' give credit!
Yes I know its easier to share great content, maybe add a short introduction paragraph, and leave it at that.
You might even think that you'll get away with it.
The truth is, you probably won't! There are bots that actively scour the net for similar content.
So always credit the creators of the content that you are linking - and link to the original source.
This is not to say that you cannot make something unique of their work. You could center around a video and proceed to comment upon various points made. Expand upon it with information not included within it. Maybe even a critique - just keep it civil. That is just 'one' way that you can base your article material on the materials of other creators.
Linking Your Own Steemit Articles in Comments Can be Frowned Upon
While it would certainly be understandable for users to incessantly piggyback off of popular posts to give exposure to their posts, I do not quite see it reasonable that a useful comment followed by a relevant link would attract the ire of folks. Then again I am still learning.
One thing that will definitely help is to make your link subtle.
Doing so is easy enough. Just substitute the square brackets "]" for arrow brackets ">" and pay attention to how things are changing on preview.
By the way, I once posted on [a href="https://steemit.com/"]something related[/a] that I think you'd find interesting.
Which becomes:
By the way, I once posted on something related that I think you'd find interesting.
At the moment there is no limit to how many comments a user can make. One can certainly abuse or squander this awesome power if one so chooses but I would recommend against it.
Beside it being obvious that almost nobody is going to vote for a 'me too' or 'follow me' or similar comment - it is comments that 'add' to the content of a post that are best-placed to inspire up-votes.
On Other Points Like Followers and"Begging"
Pretty much everything on this excellent post by @calamus056.
Only one caveat. If you're small - think thrice about exercising your power to flag - Lest the downvoted person decide that petty retaliation is the way to proceed.
---
Lessons on Curating:
Voting Power Erodes With Use
Voting power is limited. If you've weren't aware of this and you have been voting then you should visit: https://steemnow.com/
You may need to put in your username into the slot in the top-right corner.
Do you notice that your voting power is (maybe far) less than 100%?
This is because every time you vote,your 'remaining' voting power is reduced by 2%.
That bar recovers by 20% every day.
In other words, you can sustain up to 11 votes every day... which is not much.
Exception! When a post is 7 days or older then your vote will no longer be considered for reward purposes. You can upvote such posts without affecting your voting power.
The Purpose of Voting Power:
This brings us to what voting power actually is meant for.
It is 'not' a 'like'.
As you may have noticed there is a LOT of content being generated on this platform every day, and the sad truth is that a lot of it gets overlooked.
Part of the reason is that we users don't know which content is great and which is nothing more than a picture and, if we're lucky, a short paragraph that ties into it somehow.
This is where curators come in with their votes - voting for content that 'deserves attention'.
Obviously, judging from some of the 'hot' and 'trending' posts, quite a lot of users don't understand this (or care) but that is how it appears to be.
Still - this helps to explain the rest of the mechanics surrounding votes.
Optimal Voting ('First Five' versus '30 Minute Rule')
This is something that every budding curator should know.
A majority of curating rewards are stored within the first 5 votes on any post, with the first having the greatest share. This reflects the value of giving that first signal that a piece of content is worth going through.
However the platform skims a portion of the curation benefit that a vote would have gotten - back towards the post author - if the vote goes through during the first 30 minutes. This is intended to avoid abusive curation practices.
A vote cast at 30 minutes gets 100% of due rewards
A vote cast at 15 minutes gets 50% of due rewards
A vote cast at 1 minute gets maybe 2% of due rewards
Lessons on STEEM/ SBD:
Pretty much everything on this excellent post by @dragosroua.
---
Phew!
Well these are the lessons that I've learnt thusfar. Many seasoned users will already be familiar with most of the above but I do suspect that one or two new things might be learnt even by users who have been around the STEEM block.
As always I do look forward to feedback and critique. Such will also help me to improve this and other articles in future.
Any sources linked above are the works of their owners - and I feel that they did a great job and paraphrasing would have been a waste. ^_^
Sincerely,