I've been here a week today as another user (just had an article pop for $300, woot woot!), and now I've opened this second account - not to scam Steemit, but to separate my non-profit activities from my personal (for financial, tax, legitimacy, and just plain old integrity purposes).
Yes, as a last ditch I created a new FB account to do so, because Reddit was just too difficult to deal with.
Any monies generated from here would go to a separate bank account of course (can't wait for the day when CoinBase, BitCoin, etc, can be eliminated from the equation) and I DO NOT get paid from the non-profit even. I am a full time restaurant waiter for income, 48 yo male.
But before I get rolling and waste a lot of time - or lose both accounts down the road - I'd hope that the community can answer for me how such might be viewed here by the top guns.
I love the platform, am promoting it legitimately to friends and family (my co-workers are already sick of hearing about it, haha!) but it's just not appropriate in my case to let my nonprofit activities overlap with personal. And I'm sure as time passes many many more people are going to have the same question.
Especially in the U.S., churches and animal shelters alike are going to want accounts just for the free blog and global platform with the Steemit user base. But no one wants the founder, secretary, or webmaster being able to divert all the Steem dollars to their own personal accounts, right?
So far, this link below is the best thread I've even found, but it's short, new, and also has no authorative input. Yet I mean... https://steemit.com/steem-help/@scaredycatguide/steemit-poll-better-to-have-one-account-or-two-accounts-when-consistently-posting-to-two-very-different-genres
@dan @ned @donkeypong? @stellabelle @cryptoctopus @dantheman Anyone?
Would I be tagging these people if I were trying to pull a scam?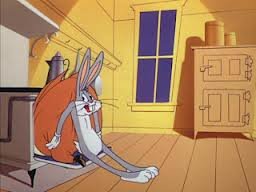 "Eh, you might Rabbit, you might...."