Raw Eggs – The Neural Powerfood
Are Eggs Actually Healthy?
The general topic of the health effects off eggs is a heated and polarized one. Adding the debate about whether it is actually more beneficial to eat RAW eggs (as opposed to cooked ones) only further complicates the issue. As science explores more deeply into the realms of neurology and nutrition, however, the importance of quality protein and cholesterol (both of which are found in high quantity in eggs) is only becoming more apparent as a primary factor in all of the major neurological diseases.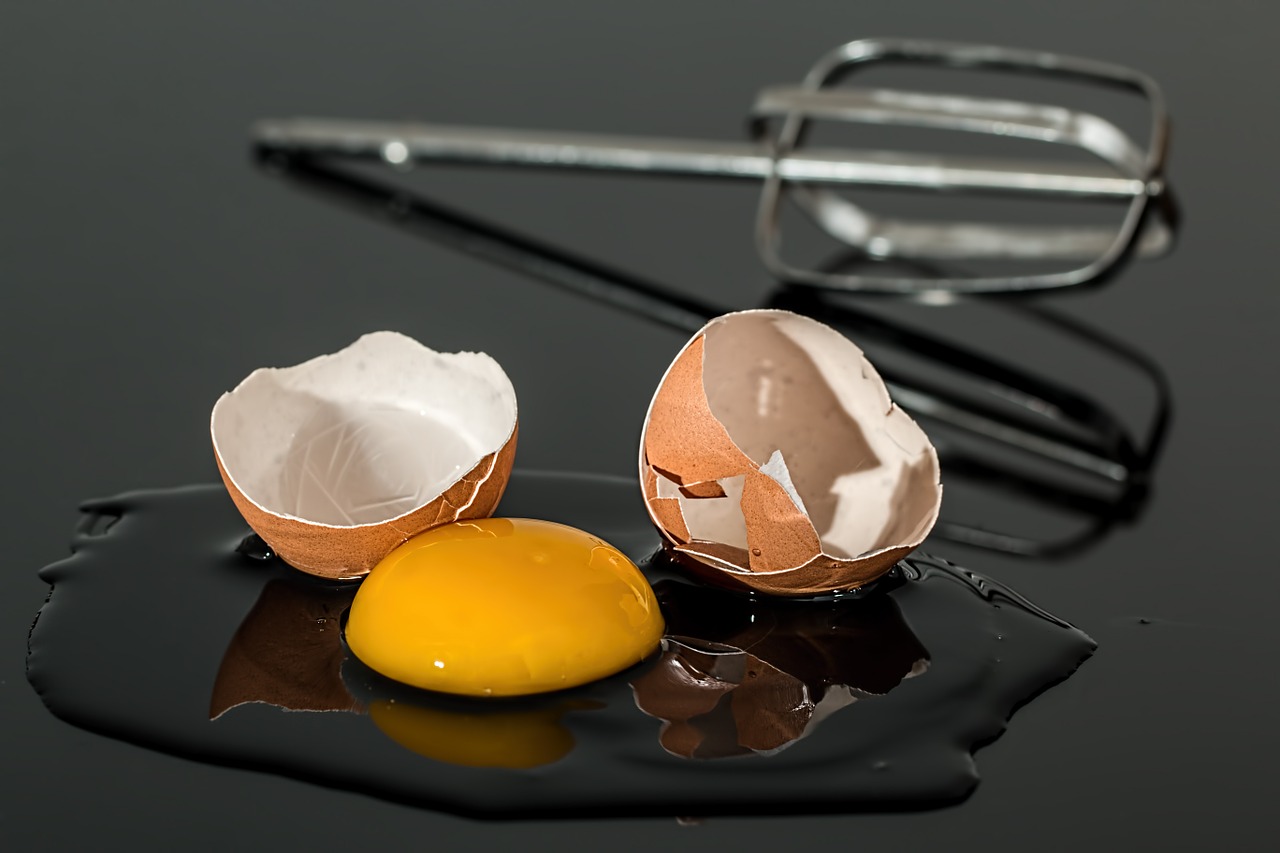 Beyond the narrow confines of the allopathic mainstream medical system, which has monopolized the health industry for over a century, we find that eggs have been a significant component in natural health systems going back into the furthest antiquity. In the Traditional Chinese Medicine system (TCM) eggs have been a common remedy used to increase Yin in the body and have a strengthening effect on the immune system and libido. Since the cholesterol in eggs is the building block of testosterone it makes sense that eggs would produce libido enhancement, in addition to the other health benefits of adequate testosterone levels.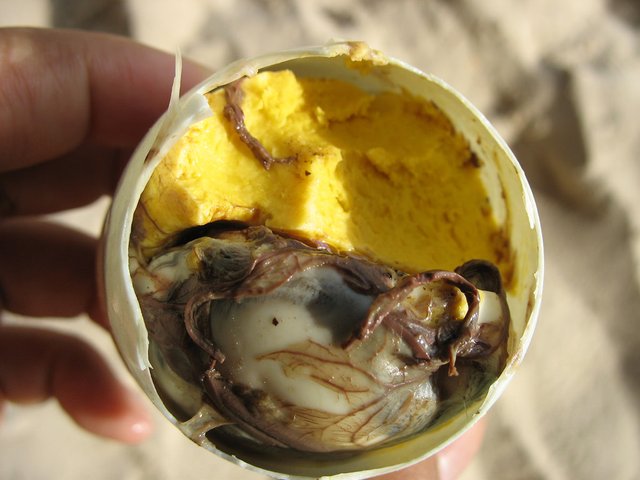 Fertilized Duck Egg
https://www.flickr.com/photos/naritheole/219699511
(creative commons license)

There's More Than One Type Of Egg?
Asian cultures actually include several different kinds of eggs in the diet (ex. duck, quail, etc.) in addition to the chicken eggs which are more common in the diet of most westerners. Interestingly, the eggs from different kinds of birds have different nutritional profiles. For instance, the smaller quail eggs are packed with more nutrients overall than chicken eggs. In some Asian countries the people eat boiled fertilized duck and chicken eggs which are known to have powerful aphrodesiac properties.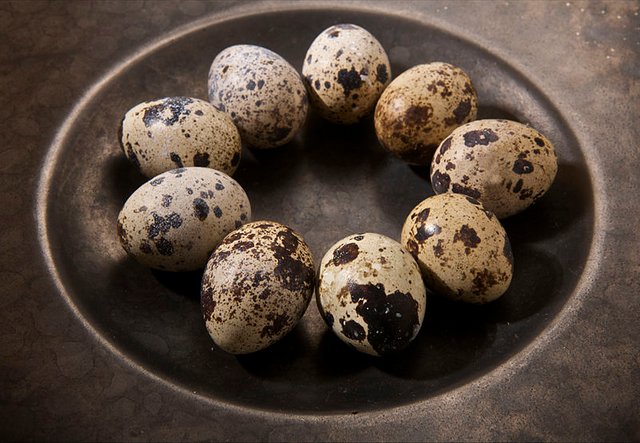 Quail Eggs
https://commons.wikimedia.org/wiki/File:Quail_Eggs_(4279000274).jpg
(creative commons license)

Health Benefits Of Eggs
Considering that the brain is essentially a "large clump of cholesterol" whose neurotransmitter proteins are synthesized from the protein consumed through the diet it should be of no surprise that the intake of quality protein has a significant effect on brain function. In fact, more and more neurological research is showing a strong connection between dietary protein and cholesterol and the most enigmatic neuropathologies such as : autism, epilepsy, Attention Deficit Disorder (ADD), Alzheimer's and Parkinson's diseases, anxiety, depression, schizophrenia, suicide, etc. Basically ANY brain abnormality has a connection with dietary protein and cholesterol intake. As the myelin sheath which protects nerve cells and enhances communication throughout the neural network throughout the body is composed primarily of cholesterol and whose messages are transmitted by protein derived neurotransmitters it is easy to see a logical connection.
In addition to cholesterol eggs contain a high concentration of essential fatty acids (ex. omega-3, Omega-6) which has been shown in numerous research studies to have significant effects on the central nervous system. Some of the results of these studies show that fatty acid supplementation can alleviate most of the behavioral and cognitive abnormalities which are characteristic of the range of prominent neurological diseases. Studies done in prison populations have shown that fatty acid supplementation has a clear therapeutic effect on violent and antisocial behaviors.
Another important component of eggs is the vitamin-like nutrient choline. Choline is a compound which plays a vital role in proper nervous system functioning and a deficiency results in neurological issues including birth defects, dementia and various other neurodegenerative pathologies. Eggs provide one of the most concentrated sources of this nutrient (aside from organ meats).
Eggs are also one of the most complete and lean (assuming that you eat them raw or boiled) sources of protein. As such, consuming them helps to curb the appetite as part of a natural weight loss plan while at the same time most efficiently repairing and building muscle. Eating eggs in raw or boiled form enables the most efficient digestion, assimilation and use of the protein in all of the systems of the body (ex. converting into neurotransmitters, immune system cell synthesis, tissue repair, etc.).
As raw eggs are essentially a liquid they are more easily digestible by the body as well as containing higher levels of nutrients in their natural form. As soon as you cook any protein it becomes denatured and is thus less efficiently digested and used by the body to produce hormones, build muscle, etc.
This also means that raw eggs are a powerful addition to a liquid or detox dietary regimen. Many people have greatly alleviated various diseases by transitioning into a liquid diet. Most illnesses are taxing on the digestive and circulatory systems and so when we give those systems a rest by consuming liquid forms of nutrients the body is better able to cleanse and repair itself. Juice fasting is an especially potent form of healing and by juicing raw fruits and vegetables we can achieve the highest and most efficient intake of vitamins, minerals and proteins into the body for maximum nutrition. Adding raw eggs to this program incorporates one of the most complete and powerful forms of protein into the juice mix. A person could logically live on a full juice and raw egg diet. Taking out the fruit and consuming only raw vegetable juices and eggs would essentially be a "raw paleo" diet. The paleo diet itself has shown miraculous results for achieving optimum health.
Here is an example of a tasty raw vegetable and egg drink which you could experiment with as you start to transition further into this mode of nutrition :
Whether you consume eggs in their most powerful raw form or cooked in a healthy way the benefits of this powerfood for all of the vital systems of the body and mind are profound. Incorporating more eggs into the diet strikes a nice balance between a heavier diet including significant intake of meat and a purely plant based diet which can often be lacking in the complete power protein which eggs provide.
---
[Original Post at :
https://bigpharmaresistanceofamerica.wordpress.com/2014/04/30/raw-eggs-the-neural-powerfood/ ]