Steem-Engine Welcomes Crypto Peso, the first EOS Token listing!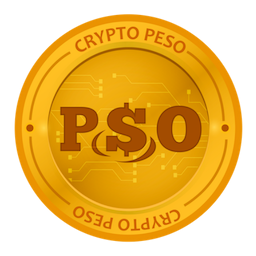 Steem-engine.com is pleased to welcome Crypto Peso to the token listings! Steem Engine worked with @privex to create the crypto-converter, which allows other cryptos to be traded on the exchange. Most recently we added EOS to the exchange, and EOS comes with their own token economy. Today marks the first day we're taking a token organic to the EOS blockchain and trading it on the Steem-engine website!
This is a big deal! It's the start of the next stage of evolution for Steem-Engine. Not only are we trading tokens created in the Steem Ecosystem, but through crypto-converter which can handle cryptos and associated token systems we can now truly branch out between all of the various platforms. By the end of 2020 we hope to be trading ETH, Tron, and BTS along with EOS and Steem, but not just the cryptos. We'll trade their whole token ecosystem as well!!!! Thanks to Crypto Peso we're happy to get started on that journey!
Crypto Peso
Crypto Peso presents a plan for a modern economy in Venezuela and Latin America.
In many Latin American countries, the local financial system has failed to be at the service of the general public. There is a great lack of access to modern banking services and opportunities for normal people. The failed fiat economies are loosing value due to incapable governments and institutions, proving they can't handle the main basis of the role of fiat: the trust in their work.
In cases like Venezuela it is especially tangible. The military regimen has lost the local and international trust, due to proved corruption, violence and censorship. The Bolivar suffers the worst hyperinflation in history and it is more expensive to print than what it's worth. Now people have literally nothing more to loose than to try something new, and it's an opportunity for the Crypto Peso and blockchain to demonstrate solutions.
Today in Venezuela, a token on a blockchain has effectively more benefits than local old systems. Fiat-based economies can be censored, can be corrupted and not prepared for a global inter-connected community as today we have on the internet. The Crypto Peso (PSO), a token on the EOS public mainnet is meant to be a tool that can surpass the value of the Bolivar, and become a more effective unit of exchange and store of value for Venezuelans.
The main requirement for the PSO is to offer full accesability for people to join, with a potential size and engegament of a whole country's market and beyond. To achieve mass adoption and therefore full potentital of its market value, the token ensures transaction fees. The minimal barrier to enter in this economy has been the goal since its recent Aidrop. There is no cost for transacctions using the Crypto Peso, and to send and recieve money is as easy as sending an SMS.
It is currently empowering social programs like FamilyEOS, where families in Venezuela are using Crypto Peso as main source of income through donations. Also thought to be the motor of a new entreprenuerial generation, the PSO is being distributed and used on CryptoLocal.network, promoted among merchants, shops and professionals as means of payment.
For more on this, please visit https://eosvenezuela.io/cryptopeso.html
How to deposit or withdraw?
Click wallet, click deposit/withdrawal, select Crypto Peso, BOOM!