I am still getting the hang of Steemit and how everything works and lately I have been missing two things that I wanted to be able to see on my dashboard.
1. My Current Voting Percentage.
2. My Current Daily Vote Count.
I thought about adding it to the current condenser repo but I wasn't sure if this was a feature that the team wanted and honestly did not want to wait. Instead I just made a simple Chrome Extension that uses steem.js to get the current user page you are on and display the voting percentage as you can see below: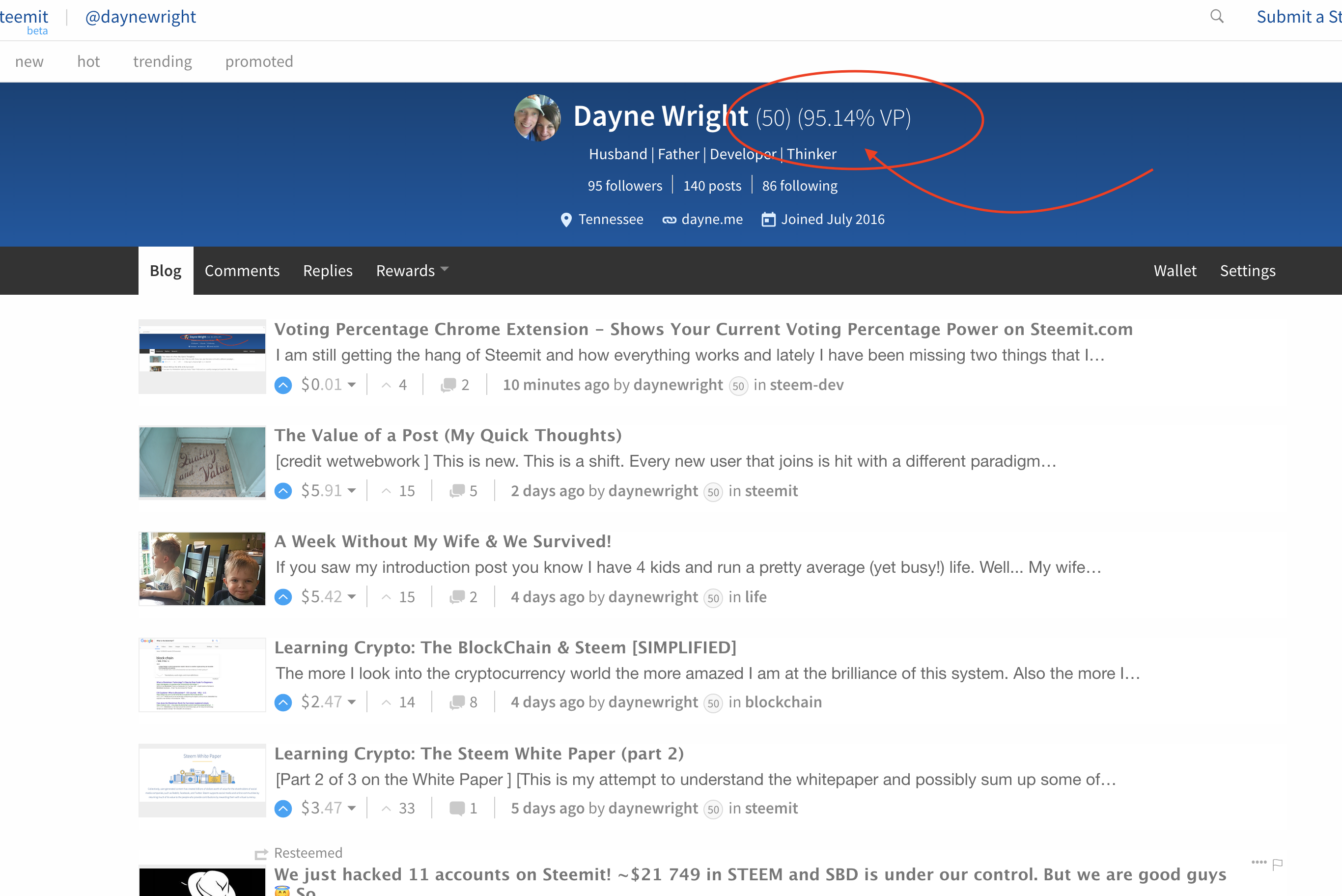 The plugin is just a simple function that makes an API call and then inserts the voting percentage of the user in the DOM. I had to use a setTimeout to keep the API call from happening before I had the users name. I am sure there is a better way to refactor this, but it works for now!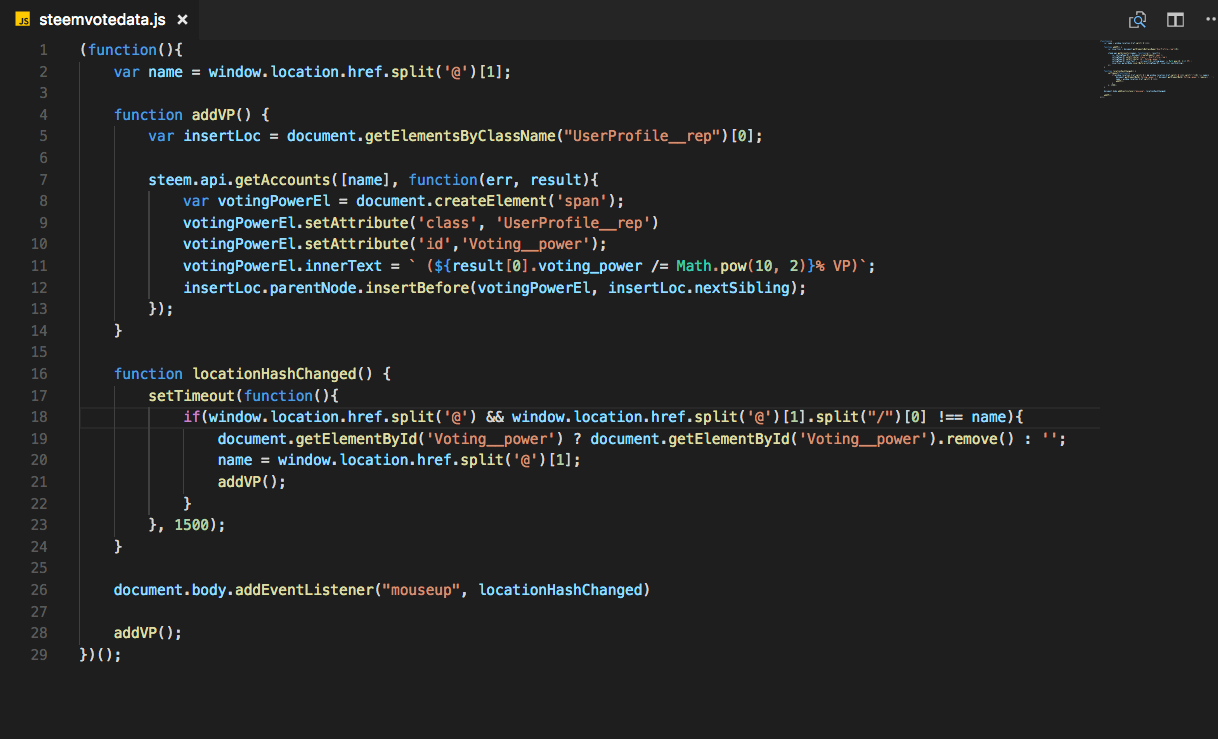 Doing this as a Chrome Extension made it quick and easy to test and allowed me to start using it instantly. I have not added the current daily vote count but plan to attempt that in the next few days. I would love to add it to the condenser repo (the front-end interface of Steemit.com) if there is a desire for it and it would be approved.
Installation
You can find the repo and installation here: https://github.com/daynewright/SteemItVotingExt
The steps are pretty simple:
Download the repo.
Save a copy of the steem.min.js file in the SteemitVotingExt folder and make sure it is named steem.min.js (located here)
Open your Chrome Extentions by typing Chrome://extensions in your Chrome Browser.
Drag and drop the SteemitVotingExt folder to enable the extension.
Go to Steemit to view voting power percentages of yourself and other users!
Any questions, suggestions, concerns or comments just let me know! 👍