Last art and post of 2018~ My opinion of 2018: Meh. There were bad moments but there were also good moments. Whether or not one outweighs the other I can't really say because I was mostly just feeling tired throughout the year. shrugs Good or bad may 2019 be better either way not just for me of course but for all of you out there!
Last day of 2018 was relatively normal asides from me spilling hot water on my left hand. That hurt dkfdsjdsfk. But I still managed to get this done despite that so it's something. So yeah, here's a quick lil' drawing celebrating me getting over 300 followers over here on Steemit. Still unsure if I legitimately have 300+ followers since some might be bots but just gonna take these numbers at face value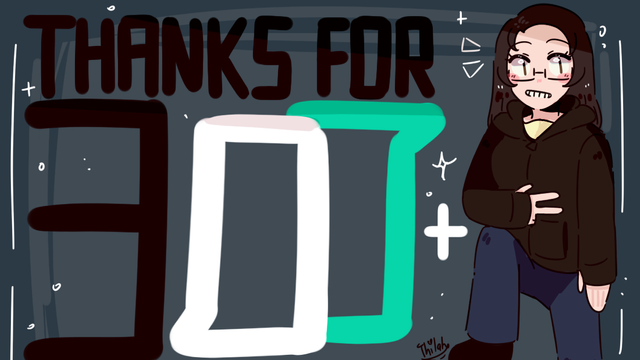 I tried to make this drawing in a style similar to my
200+ follower art
. Didn't add my usual yellow borders since this art is only gonna be on Steemit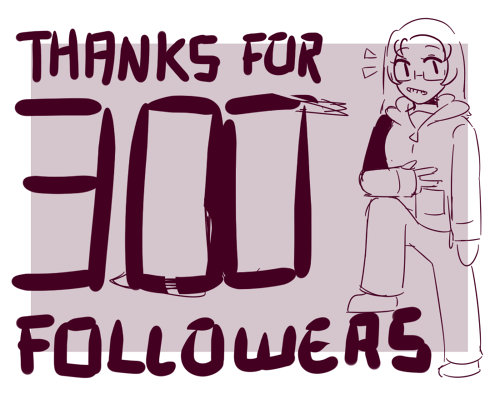 Probably obvious..or maybe not but I made the two zeros in 300 hundred based on the website's logo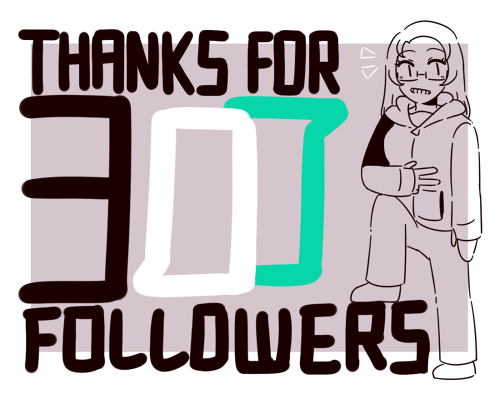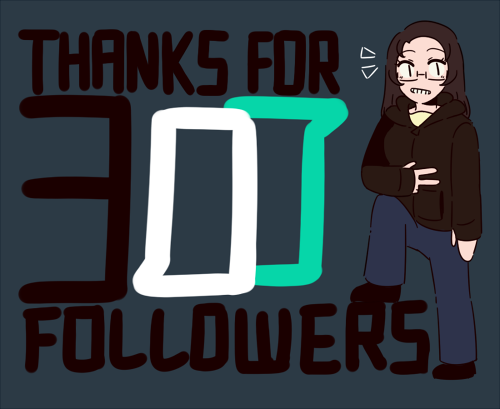 non-existent drumrolls for finished piece since I did it for my 200+ follower milestone art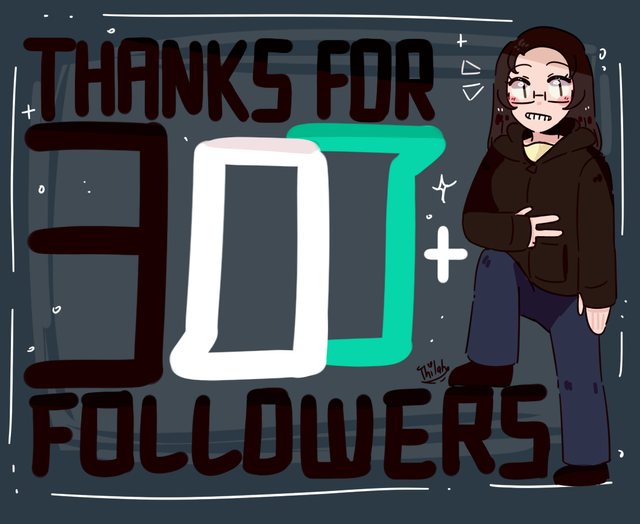 Guess I should probably say my goals for 2019 so here they are:
-Try to draw OCs more//draw the other characters/ships for south park fanart
-Find a way to stop feeling pressured about I kill I don't care and go back to working on it(just thinking about it sometimes makes the pressured feelings come backtear)
-Make a new series and stick with it and try not to be pressured as much if IKIDC doesn't work out
-Make more designs that peeps'll hopefully buy on my redbubble
-Start selling on gumroad?(I'm thinking of like selling short comics or like a digital art book)
-Maybe try to at least make one friend that's also a fan of south park and talk/draw south park stuff with
-Make more friends in general/Try to maintain already established friendships
-Make at least one song that actually has singing in it
-Try to be less tired and drained throughout the year
-Learn to chill
-Just have fun and enjoy self in general
-Collect all dragon balls
-Become hokage
-Master all 4 elements
-Find Waldo
-Write a total of 25 essays, work divided evenly among the three peeps. In the end write 85 essays
-Stop adding goals to this list that are actually just references to things
Okay, that's it for the post! See you all next year~ Happy New Year to you all if it's new years where you are and goodnight!