Inktober Day 3 : Roasted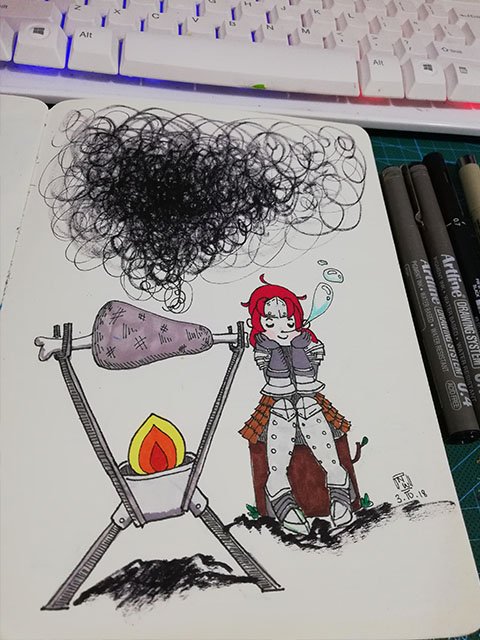 Why we should all be grateful to Meowscular Chef...
Have I ever told you how obsessed I am with Monster Hunter....
I loved that game the moment I played it during my psp times and now with the latest installment Monster Hunter World... Oh..my...god...
I could just talked all the about the game and the cute clothes....oh the clothing....ehem...
...Moving on...
For todays roasted prompt , at first I wanted to do a cute little boy roasting marshmallow in the forest... alone... you know, my usual style. But after burning the meat when I cooked ingame yesterday... I was like....yes...
( how do you even cook in the game?!!)
well till tomorrow! NanaWawa Out!!!
Check out my previous inktober post: