Inktober Day 1: Poisonous

Welcome... don't be shy dear traveler. May I offer you some refreshments? I swear it's good for you...
Hello everybody how are ya'll doing today???
let's make this short and sweet!!!
For this inktober I'm gonna use the official prompt which is this :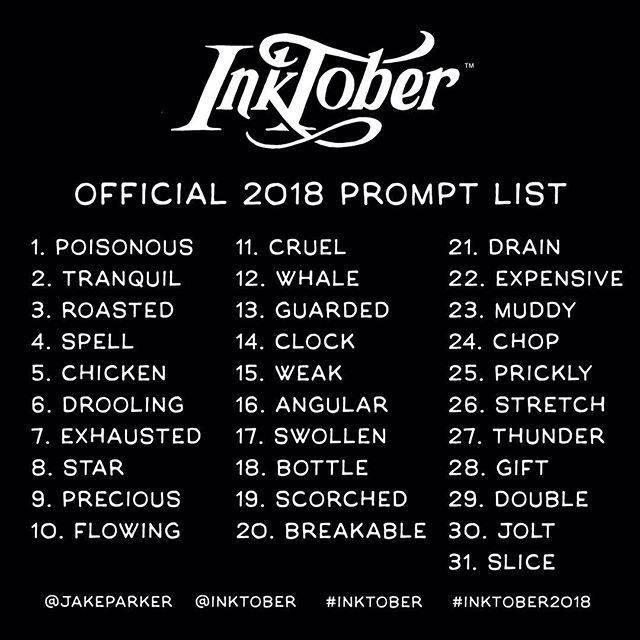 I don't know if its obvious or not but my main inspiration for this drawing is non other than Miss Poison Ivy (from Batman) herself. At first I wanted to draw a girl holding a skull but then it turned in a girl wearing a skull face paint which in my opinion is waaaaayyyy better.
I was in a rush so I don't have any process gif or anything BUT I do have the final look: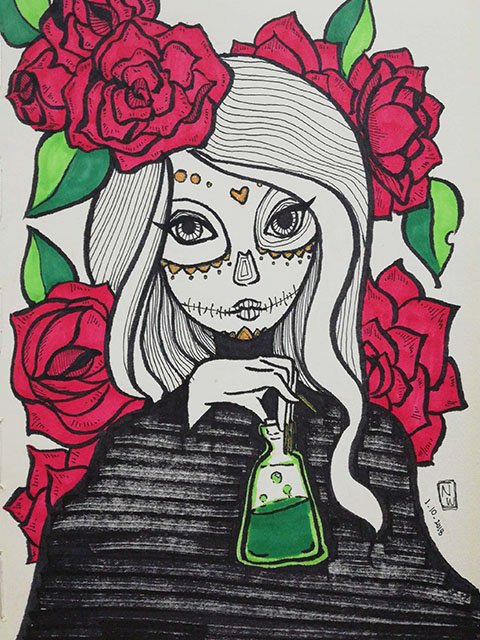 You see the that texture on her clothes...yeah that wasn't supposed to look like that (lol)
I actually wanted to make her clothes completely pitch black but that's not happening cause my marker decided to just die.
Yes I could use another black marker to fill in the gaps....but the texture grew on me and I like it.
Ok!!!
That is all bye!!! And see you tomorrow for Day 2: Tranquil
NanaWawa Out!!
Check out my Instastore:
NanaWawaStore